Triple XXX Family Restaurant has been serving the Greater Lafayette area since 1929! It's a local favorite as well as one of our staff's top picks around town. Why? Here are 10 reasons we LOVE Triple XXX!
1. Breakfast is served ANYTIME! The hardest part is deciding what breakfast to order as we have tried almost everything and it's wonderful. Fluffy pancakes, rich biscuits and gravy, crispy hash browns, and sweet cinnamon rolls. A great option is to order The Drew Brees First Choice which includes two eggs, choice of chicken fried steak or their signature 100% ground sirloin, fried potatoes or hash browns, 2 buttermilk biscuits & sausage gravy.
2. Old-school diner. It's one of a kind with it's open seating dining where one sits on a stool around the counter and can mingle with others from places all over the world or just across town. Sara shares, "I love going to Triple XXX because I get to chat with everyone around me. I have met people from as far at Great Britain and it is so fun to hear everyone's stories. Most are Purdue fans, which I love because I love our university! It makes me so proud to live here!"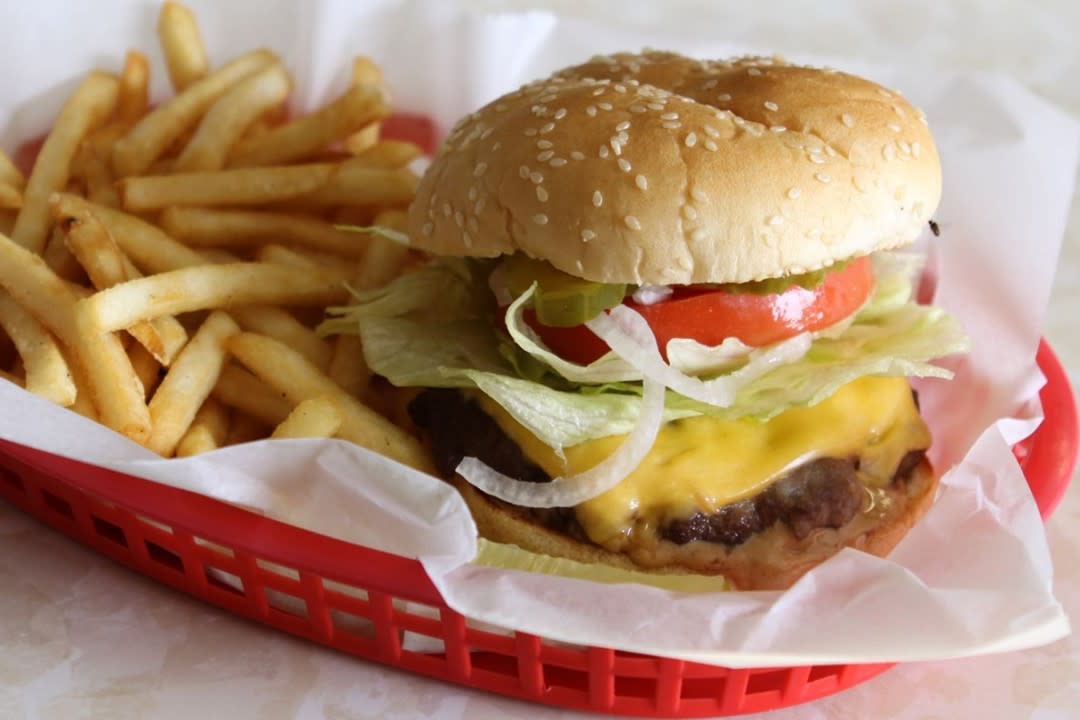 3. Signature burgers made with 100% sirloin ground in their kitchen. That's why it's called Chop Steak! Ashley Gregory shares, "Love the Boilermaker Pete and a side of fried mushrooms. The burger is so flavorful and tender. Perfect flavor with the melted cheese and the sesame seed bun. Yum!"
4. The root beer. Enjoy a frosty mug of this original 1895 pure cane sugar recipe. We love that it is served in a chilled mug, how frothy it is when you first get it and how smooth it goes down. 
5. Vegetarian options. "Who can beat the Cool Cat Three Cheese Omelet with cheddar, American and Swiss cheese," shares Jo Wade.
6. Memories and the nostalgia. Purdue grads, locals, and visitors remember going there in the past and one never knows who you might run into. Purdue legends have visited as well the well known Food Network host, Guy Fieri!
7. Pet friendly! Bring your dog and dine outdoors on their patio area overlooking the Wabash Riverfront area and Downtown Lafayette.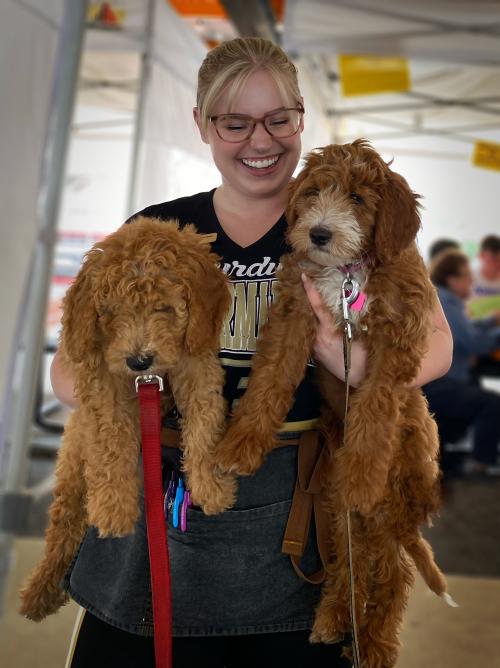 8. Friendly service. Staff at Triple XXX are full of smiles and welcome! Laughter abounds within Triple XXX and it's from their generous, funny and kind staff.
9. Duane Purvis All American Burger. Add this to your burger or Purdue bucket list! This burger is a 1/4lb. chop steak topped with thick, creamy peanut butter, American cheese, lettuce, tomato, pickle & onion on a toasty sesame bun. Featured on Diners, Drive-In's and Dives, this burger is one of the most famous burgers of all time!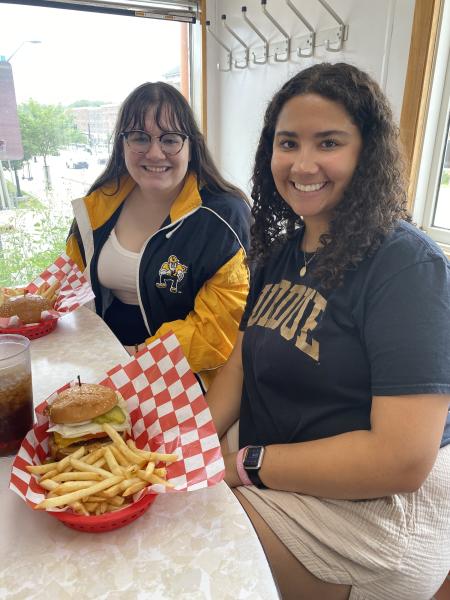 10. Unique gift ideas! Root beer jelly, t-shirts, packaged root beer and more!
We could go on and on about the many reasons to visit Triple XXX! Feel free to share why you visit. Share on social and tag #homeofpurdue!

Dining ideas around Greater Lafayette!