May is Asian American and Pacific Islander Heritage Month! In honor and celebration of this month, we have created a Lafayette-West Lafayette Ramen Trail which includes ramen restaurants in our community. It is important for our community to know about the diversity of Asian and Asian American businesses. While ramen comes from predominantly East Asian communities, if you ask other South or South East Asian communities, they may have specific "ramen" or noodle traditions that speak to their own food cultures and traditions. Ramen is a very well known noodle dish with a history that dates back to the 1800's. We are proud to have the ramen spots listed below and all restaurants who include ramen on their menus in our community. This May, celebrate Asian American and Pacific Islander Heritage month and visit one of our many Asian and Asian American restaurants! 
Yatagarasu: Lafayette and West Lafayette 
Yatagarasu was founded in 2017 in Downtown Lafayette by two men with a passion for traditional ramen noodles with a goal of sharing unique and cultural experiences. An izakaya is a popular spot for people to gather and share food and drink. Izakaya and ramen were two main inspirations for the design of the restaurants. The inspiration certainly shines through the rrestaurant atmosphere and the cuisine. Yatagarasu (three-legged crow) is a divine guide from heaven bringing peace to people. The founders chose Yatagarasu as their symbol not only to provide a warm and cozy fine-dining experience, but also to share a cultural experience. The West Lafayette location has it's own unique twists while still creating the same great ramen. Upon entering their second location, you order your ramen on a large touch screen, pick a seat number, take your seat and soon your ramen will be handed to you from behind a divider which separates your seat from the kitchen. It's a unique dining experience similar to what you might experience in Japan, right here in West Lafayette. Learn more about Yatagarasu and view the menu here! 
Yatagarasu has two locations. The original location is located at 533 Main Street in Downtown Lafayette. The West Lafayette Location is located at 100 S Chauncey Ave, STE 110.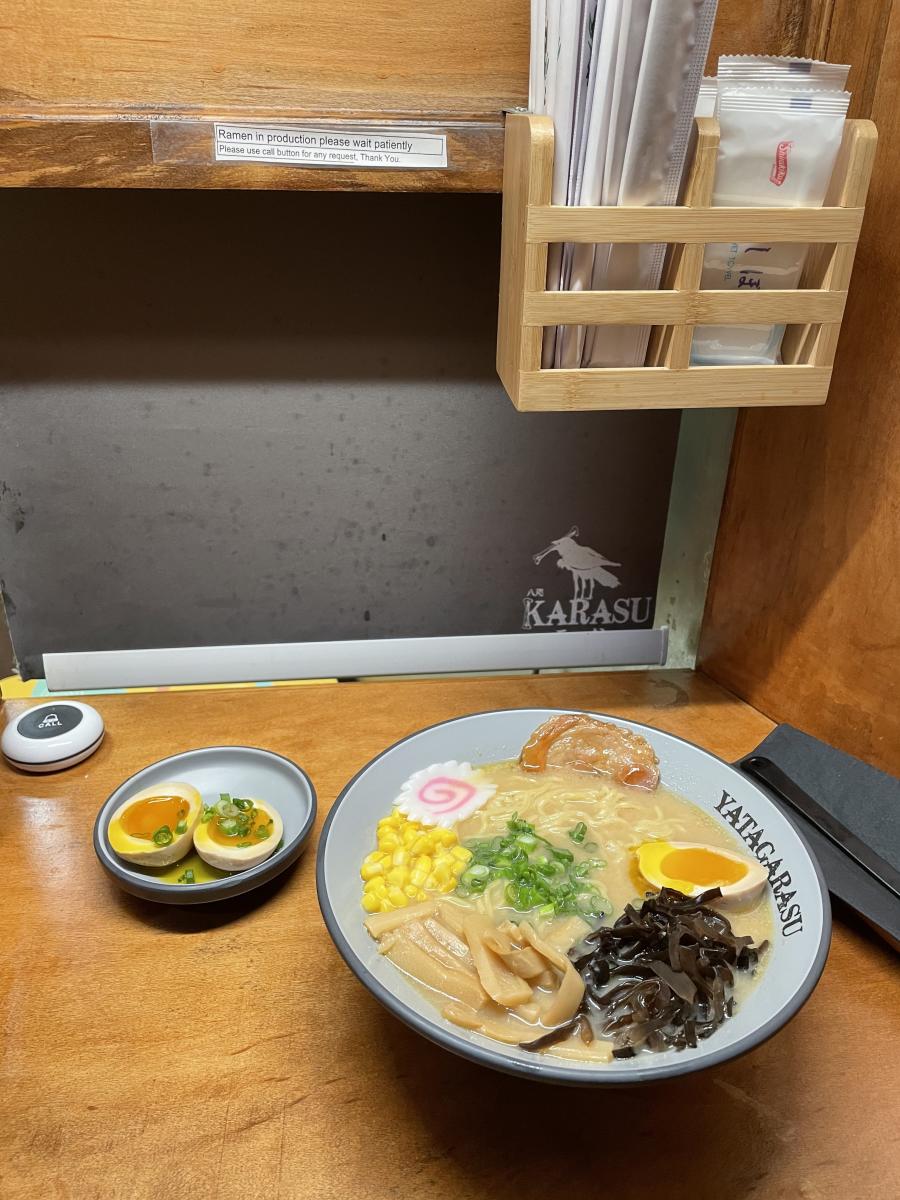 Strings Ramen 
Strings Ramen is known for their "World Famous Hell Ramen Challenge". Their "Hell Ramen" has 5 spiciness levels. If you can make it through their level 5 ramen with all the broth in 20 minutes, you receive a $50 gift card, free t-shirt and your ramen for free! Strings is not messing around with their challenge, it's SPICY! You even have to fill out a waiver to participate in the challenge. If you're not a fan of spicy ramen, don't worry, they have plenty of non spicy ramen options as well. Strings puts an emphasis on the history of ramen. On their menu they share a "ramen map". Strings shares that contrary to popular belief, ramen originated in China before traveling to Japan. Some believe that "ramen" is the Japanese pronunciation of the Chinese word "lamian" meaning "hand-pulled noodles". Nearly all regions in Japan have their own variation of ramen. Click here to see Strings menu and their "Ramen Map". 
Strings Ramen is located at 103-105 N Chauncey 202 South in West Lafayette.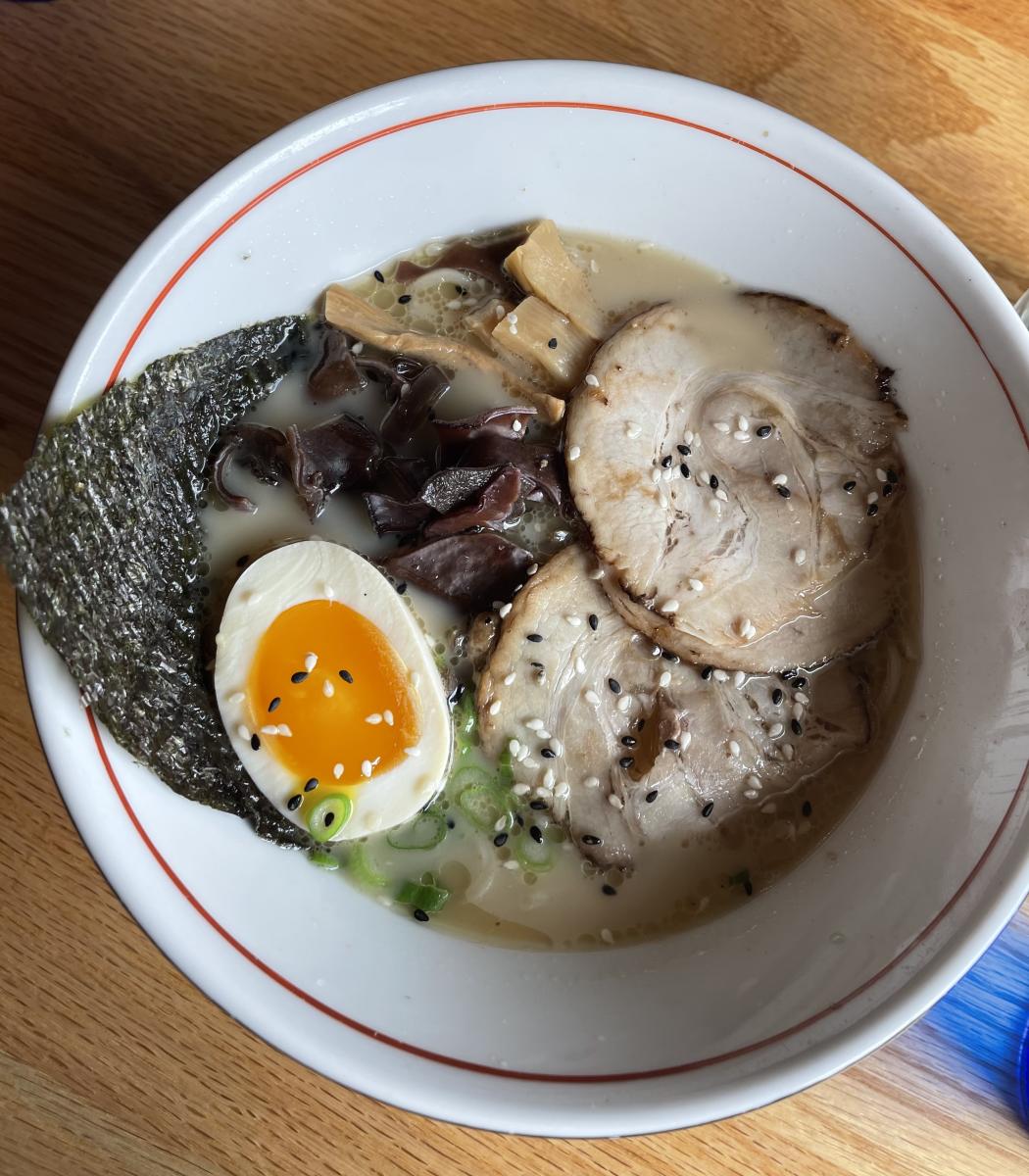 Katana Sushi and Ramen
Katana Sushi and Ramen features authentic Japanese food in a relaxing and upscale dining atmosphere. In addition to their large ramen menu, they have plenty of sushi options with a full sushi bar. Katana's ramen menu include classics such as miso ramen, tonkotsu ramen, spicy ramen and vegetable ramen. They have an large menu with something for everyone! Check out Katana's menu here! 
Katana is located at 1048 C Sagamore Parkway in West Lafayette.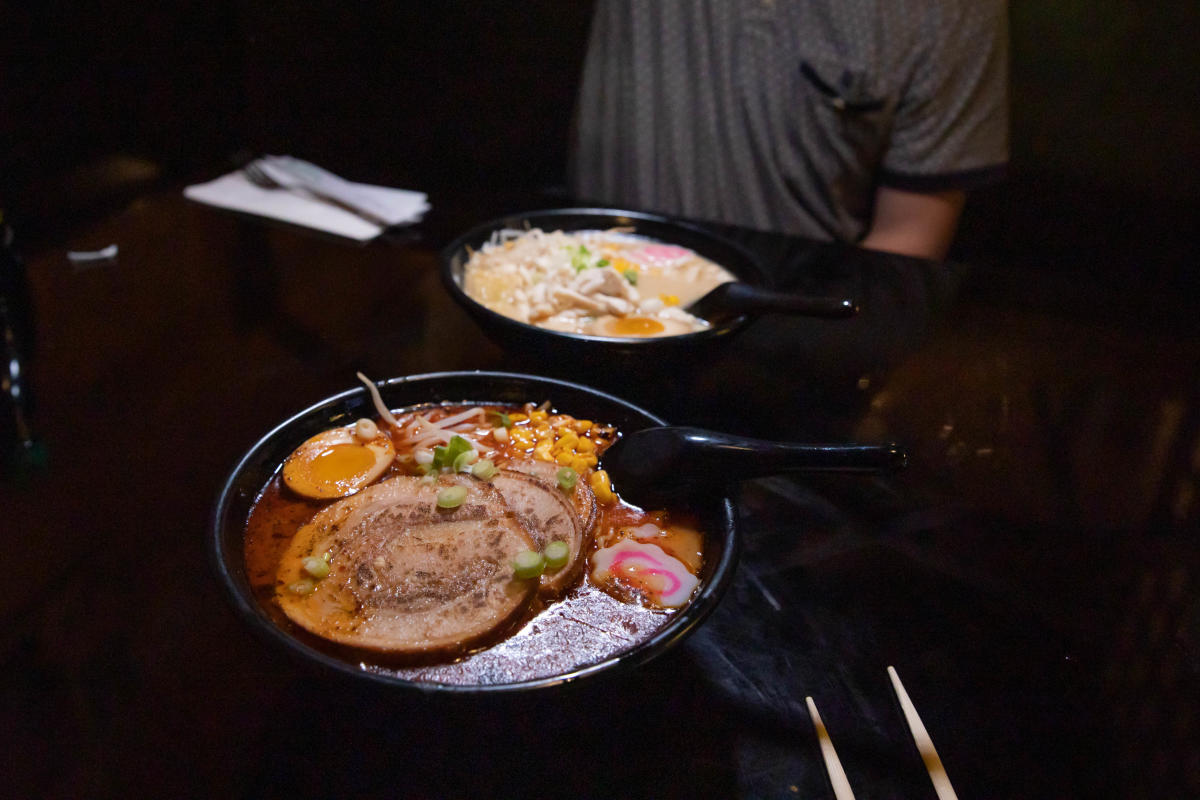 Ramen to Go: Denju and Heisei 
Denju's authentic ramen is made from scratch by their Japanese owner and chef. Heisei is a Japanese restaurant with authentic flair. Denju and Heisei are both currently carry out only. These two restaurants give you the option to safely enjoy tasty ramen at home, work or on the go. Orders must be made online by visiting their websites.
Check out Denju's menu and order here!  Denju is located at 350A E State Street in West Lafayette, Indiana. 
Check out Heisei's menu and order here! Heisei is located at 907 Sagamore Parkway in West Lafayette. 
Happy Asian American and Pacific Islander Heritage Month! We hope you will join us in supporting our amazing Asian and Asian American businesses here in Lafayette-West Lafayette! Thanks for reading!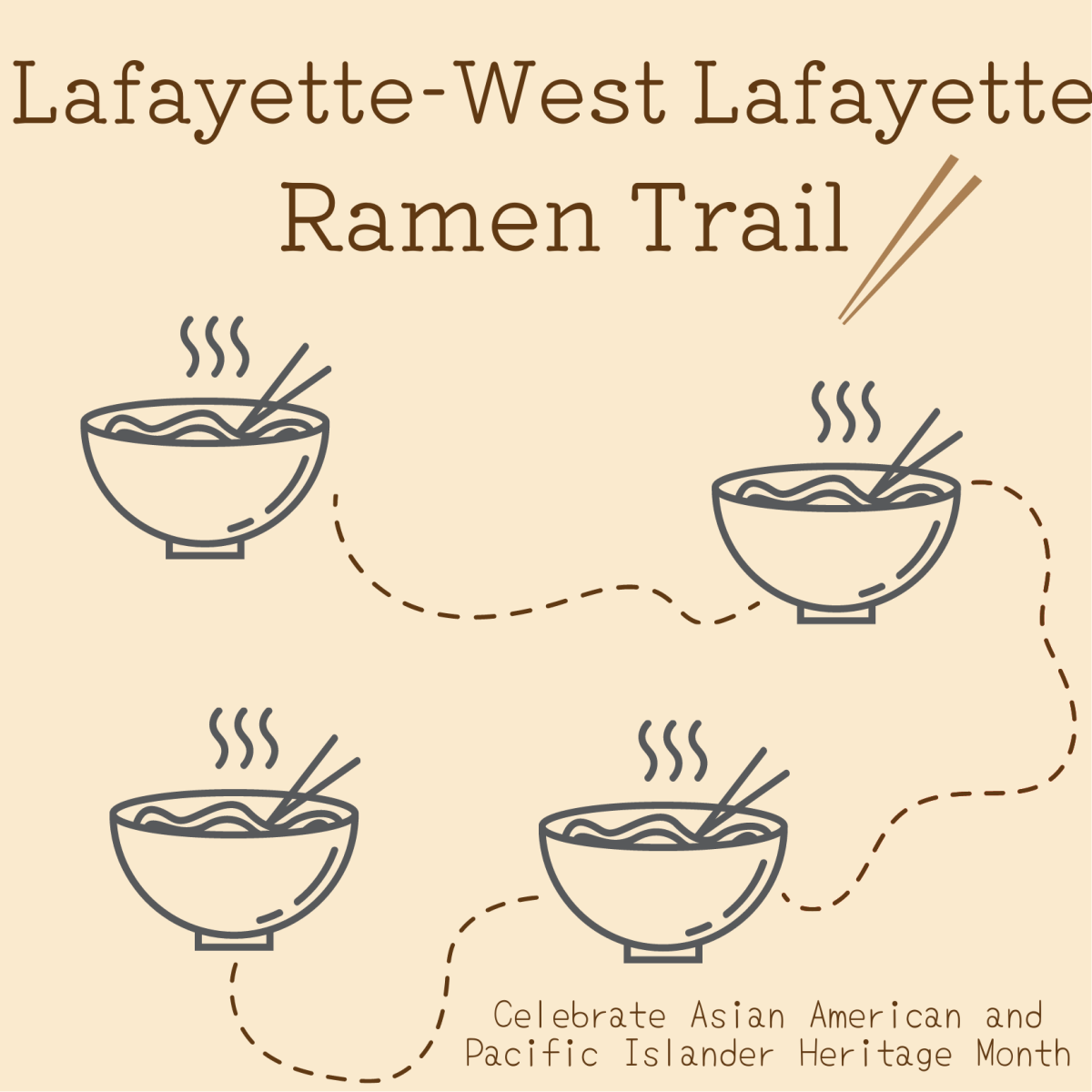 Enjoy Greater Lafayette dining? Check out these blogs: