As someone with a pretty intense sweet tooth, I'm always looking for new places to buy something sugary and sweet. A good place to try freshly made, unique treats is the local farmers market. Unfortunately, the farmers market isn't year-round, so it's difficult to get my sugar fix when that option is not available. It seems that I'm not the only one missing local vendors during the off-season, for two popular farmers market booths have expanded to permanent locations.
(Purdue University Student, Nicolle Kain, shares this blog. This blog is part of a series of articles submitted to Visit Lafayette-West Lafayette through a cooperation with a 400-level travel writing class at Purdue University.)
Husband and wife Sergei and Natasha Vasili first started selling their scones and baked goods at the farmers market while still working day jobs. Within a year, they had grown a customer base that would look forward to getting scones and baked goods on a regular basis.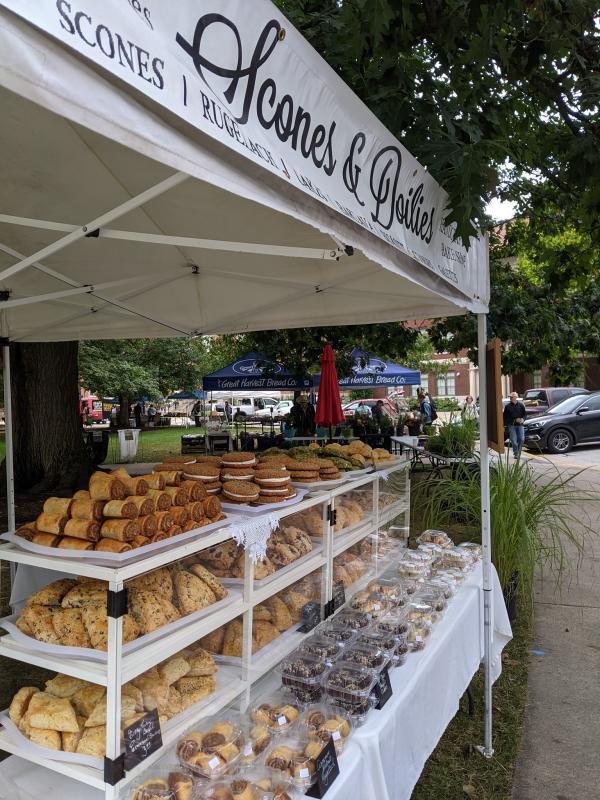 "We realized we had to focus on the business full time and eventually opened up our bakery located in downtown Lafayette, 632 Main Street," Natasha Vasili said. "Our customers have been consistent and growing as we focus on quality and customer service. We want everyone that experiences our product to feel special and happy."
Scones and Doilies bakes European-style goods using European butter. They also feature several seasonal items, giving customers a new experience every time they visit. Some of their Autumn seasonal items include roasted root vegetable galettes, cranberry apple tarts, pumpkin scones and pumpkin swiss rolls. Around the Christmas holiday, they offer assorted cookie boxes, decorated gingerbread cookies and their signature Bûche de Noël (Yule Log).The Vasilis love to check out bakeries and coffee shops whenever they travel. They quickly noticed that the Lafayette area, at the time, lacked quality bakeries, especially ones that had European-style items.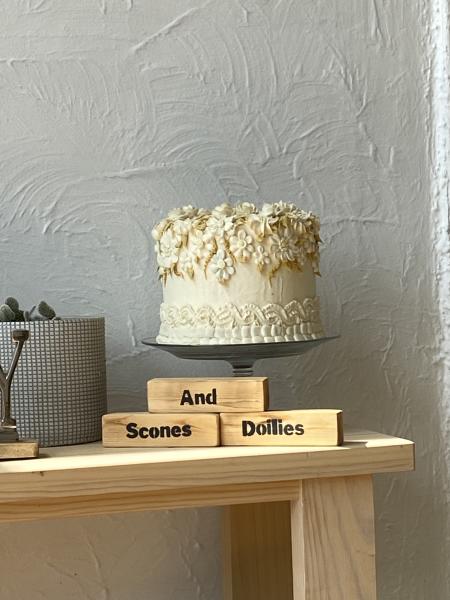 "We handcraft our baked goods and only offer products we feel passionately about," said Natasha Vasili. "We want to bring European flavors to our diverse community so they can taste something special or different from what they would usually find in bakeries."
Scones and Doilies is your destination to try European desserts such as rugelach, baklava, biscotti, and galettes.
When I visited Scones and Doilies, I tried an oatmeal cookie sandwich, or two oatmeal cookies with icing in the middle. It was positively scrumptious, and I find myself craving another!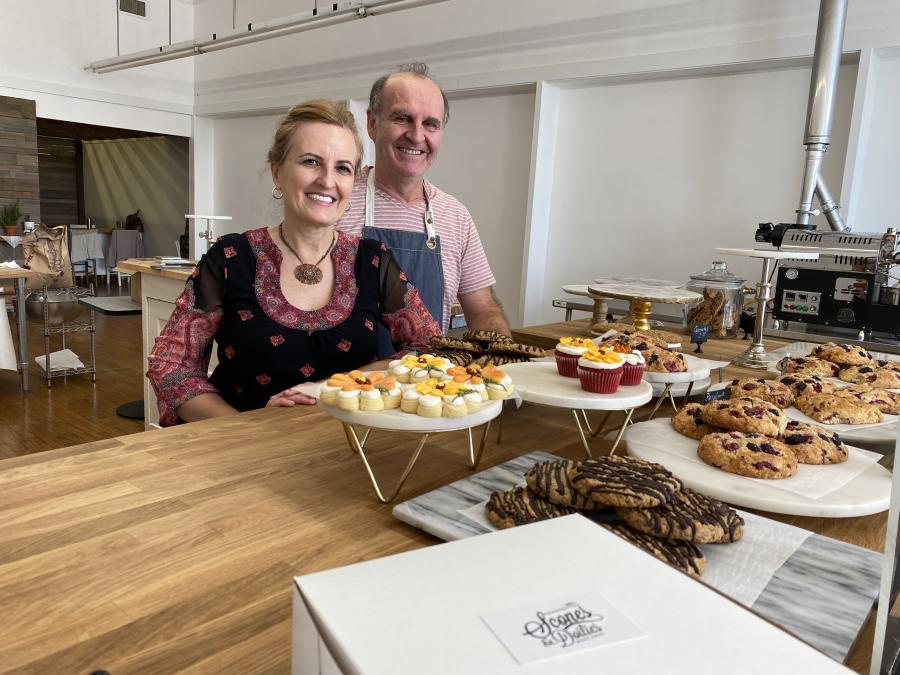 Locals and visitors alike can stop by Scones and Doilies Monday – Friday 10 a.m. – 6 p.m. and Saturday 9 a.m. – 3 p.m. They are closed on Sunday.
They are active on social media. You can browse their products and place pastry orders or custom cakes at sconesanddoilies.com.
Sweet Revolution owner and founder Sarah McGregor-Ray called the bakeries beginning at the farmers market "the best way to start."
"Our family's favorite dessert to make is pie so of course that is our star product, then we grew from there wanting to share high quality desserts, all from scratch and as fresh as you could get it," said McGregor-Ray.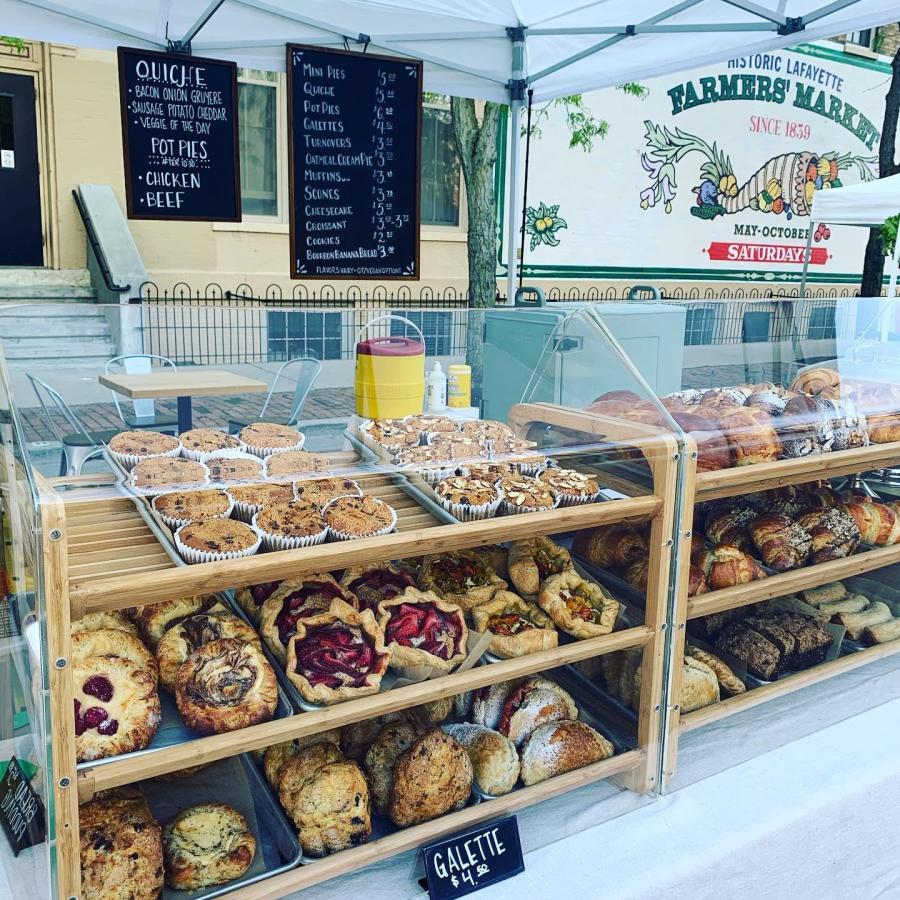 She said she wanted a place that featured all her favorite things but also a place that would inspire her to create new flavors and use seasonal ingredients.
"We make what we love to eat, and we strive to provide all natural, high quality, all from scratch products," she said.
The bake shop has quickly become a favorite among area residents, "all thanks to our wonderful customers who come to see on a daily basis, and the wonderful Lafayette markets and events held each year."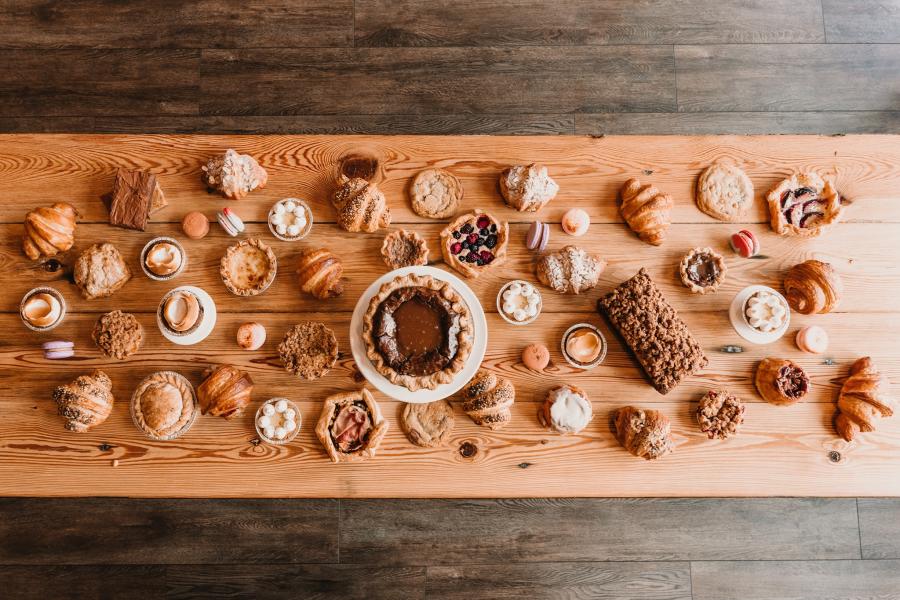 Stop by to try their caramel banana pudding with mascarpone whipped cream, pie stuffed sugar cookie, or loaded bourbon chocolate pecan banana bread! They also provide products that are gluten free or vegan.
Locals and visitors alike can stop by Sweet Revolution Bake Shop at 109 N 5th Street Tuesday – Friday 7 a.m. – 6 p.m. and Saturday 8 a.m. – 4 p.m. They are closed Sunday and Monday. For more information, visit their website at sweetrevolutionbakeshop.com/.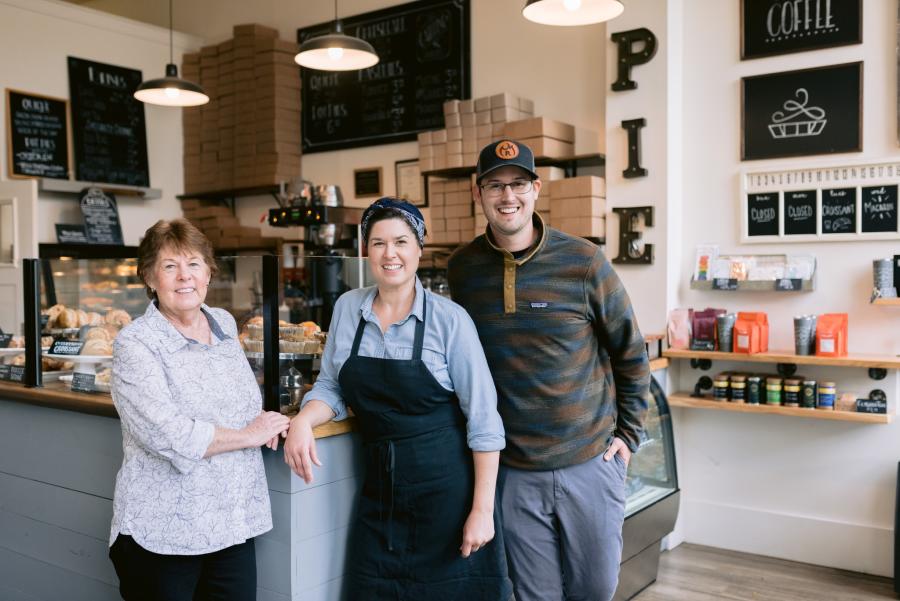 For more information about other unique places to eat in Lafayette-West Lafayette, click here.

Purdue Student Reviews!