Purdue University
Purdue University is a major research institution known for discoveries in science, technology, engineering, math and beyond. Founded in 1869, the University proudly serves its state as well as the nation and the world. More than 37,000 students from all 50 states and 130 countries, along with some 850 student organizations and Big Ten Boilermaker athletics, make for a lively environment.
PURDUE ATHLETICS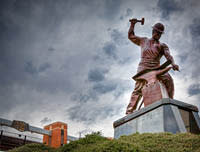 purduesports.com
765-494-3194
Eighteen varsity teams compete in Big Ten action, involving more than 500 student-athletes. Led by their flagship programs in men's and women's basketball, football and women's volleyball, Purdue athletics provide the best in amateur action.
ARMSTRONG HALL OF ENGINEERING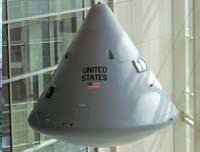 purdue.edu
701 W. Stadium Avenue, West Lafayette, IN 47907 [map]
765-494-5345
The Neil Armstrong Hall Of Engineering is a contemporary building that reflects mission and memories. The atrium, with its 53-foot ceiling, has a replica of Apollo 1 and a mural reflecting the life of Purdue astronaut Roger Chaffee. A bronze sculpture of Neil Armstrong, as a Purdue undergraduate student, greets visitors to the building. Purdue University is justifiably proud to be known as the "Cradle of Astronauts" and has now produced 23 graduates to be selected as NASA astronauts.
BIRCK BOILERMAKER GOLF COMPLEX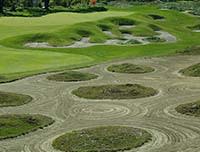 purduegolf.com/
1300 Cherry Lane, West Lafayette, IN 47907 [map]
765-494-3139

The Birck Boilermaker Complex at Purdue University features two 18-hole championship golf courses.
BLACK CULTURAL CENTER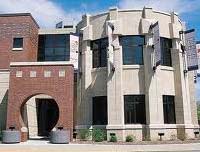 purdue.edu/bcc
1100 3rd Street, West Lafayette, IN 47907 [map]
765-494-3092

The Black Cultural Center provides purposeful, holistic, scholarly and co-curricular programming designed to strengthen understanding of African American heritage.
DAUCH ALUMNI CENTER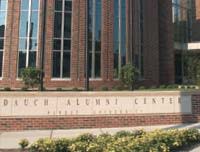 purduealumni.org
403 W. Wood Street, West Lafayette, IN 47907 [map]
765-494-2727

The Dauch Alumni Center celebrates the history of Purdue and its alumni. Interactive exhibits allow visitors to learn more about Purdue's role in our country's history—including our astronauts and developments in agriculture and engineering.
DISCOVERY PARK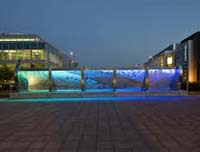 purdue.edu/discoverypark
610 Purdue Mall, West Lafayette, IN 47907 [map]
765-496-6625

Discovery Park and its major centers lead Purdue's large-scale interdisciplinary research efforts. Call to schedule tours.
PURDUE ARBORETUM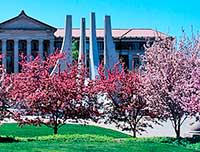 arboretum.purdue.edu

The Purdue Arboretum is an outdoor laboratory that preserves valuable woody plant materials and increases the number of plants in established campus collections for student learning, fosters development of public education programs, supports research, demonstrates sustainable land stewar and provides areas for passive recreation.
PURDUE CAMPUS TOURS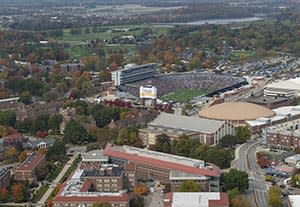 admissions.purdue.edu
765-494-1776

Visiting Purdue.... Purdue offers a wide variety of on-and-off-campus programs to accommodate your schedule and budget. Talk to students. Learn more about specific majors. Enjoy lunch at a student dining court. Or just take a quick online tour from the comfort of your own home.
PURDUE CONVOCATIONS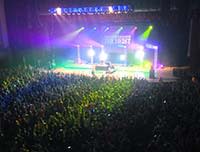 convocations.org
Purdue University
765-494-9712

Initiated in 1902, Purdue Convocations is among the oldest collegiate performing arts presenters in the United States. Each year, Convocations offers the region 30-40 performances of widely varying genres: Broadway-style shows, theatre, dance, children's theatre, world music, jazz, and chamber music, along with rock, pop, country, and comedy attractions. With a vision for connecting artists and audiences in artistic dialogue and for drawing in academic discourse, Purdue Convocations aims to promote frequent exposure to and familiarity with human cultural expression in a multitude of forms and media.
PURDUE HORTICULTURE GARDENS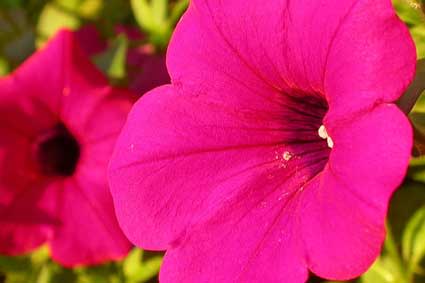 hort.purdue.edu
625 Agriculture Mall Drive, West Lafayette, IN 47907 [map]
765-494-1296

The gardens now display a wide diversity of plants, including nearly 200 species of perennial flowers and foliage plants, and over 300 cultivars of annual flowers and garden vegetables. Collections include peonies, daylilies, hosta, spring-flowering bulbs, and ornamental grasses. Open to the public year-round, seven days a week and tours are available.
PURDUE HORTICULTURE PARK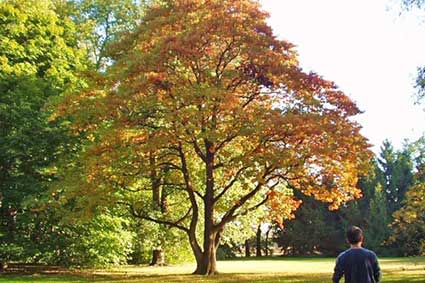 hort.purdue.edu
300 McCormick Road, West Lafayette, IN 47920 [map]

Adjacent to Stewart Woods, Hort Park and the woods comprise about 35 acres of landscaped and wooded land. Within easy walking distance of campus. Open to the public year-round during daylight hours, they are suited to nature study, drawing, photography, relaxation and hiking.
PURDUE LATINO CULTURAL CENTER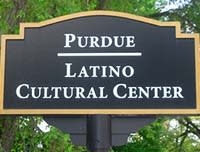 purdue.edu/lcc
600 N. Russell Street, West Lafayette, IN 47907 [map]
765-494-2530

Established in 2003 to provide a place where people from throughout the community can learn and enjoy the many aspects of Latino culture.
PURDUE MALL, FOUNDERS PARK, ACADEMY PARK & MEMORIAL MALL
On the Memorial Mall, founding benefactor John Purdue is buried in front of University Hall, the oldest building on campus. Purdue Mall and Founders Park fountains and Sinninger Pond near the Purdue Bell Tower are popular warm-weather gathering spots for students, visitors and community residents alike.
PURDUE MEMORIAL UNION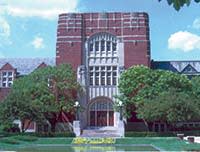 101 N. Grant Street, West Lafayette, IN 47907 [map]
765-494-8900

Provides a range of services and activities, lodging and restaurants within its gothic-style walls. Adjacent to the Purdue Memorial Union is the Purdue Union Club Hotel.
THE VILLAGE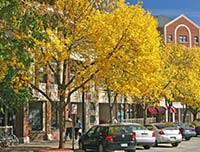 Chauncey Village caters to visitors, students and alumni with an emphasis on Purdue traditions and memorabilia, nightlife, shopping, dining and fun set in a college atmosphere. Chauncey Village is the west side of downtown. Find a complete listing of Village attractions, shops and eateries online at ReadySetGoDowntown.com