Haan Museum of Indiana Art
thehaan.org
920 E. State Street, Lafayette, IN 47905
info@haanmuseum.org

Description: The Haan Museum is three museums in one, all housed in a mansion that served as the Connecticut Building at the 1904 St. Louis World's Fair. The Museum is known for its outstanding collection of historic Indiana paintings, including the best works by T.C. Steele. We also display hundreds of Indiana ceramics – including tables, chairs, figural works, and architectural forms as well as bronze and stone sculptures and glass. A major collection of massive antique American furniture adds to the homey feel.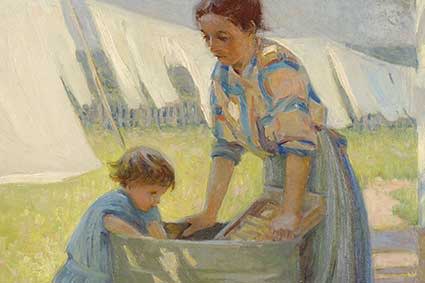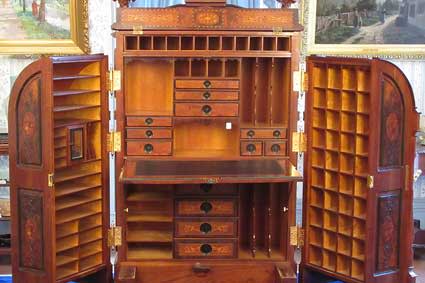 The two main floors of the Haan Museum encompass about 9,000 square feet. The Museum has three special exhibitions each year in addition to their popular Christmas tours.

Visit Haan Mansion online for their schedule of events and special exhibitions. Please visit thehaan.org for details, dates, and times.

The Sculpture Garden and Nature Trail is open daily, free.

The Haan Museum of Indiana Art is on the list of Top 25 Museums by the American Art Awards.

Admission: Visit thehaan.org for details.