Request Info
The best call you'll ever make...
Located 120 miles south of Chicago and 60 miles north of Indianapolis, just off of I-65 is an enchanting community steeped in history yet overflowing with the contemporary flair of a Big Ten university town.
Lafayette - West Lafayette offers the sports visitor the perfect setting for any competition. The area's state of the art facilities, diverse accommodation options, one of a kind attractions and general welcoming spirit, are a formula for successful sports related events and activities.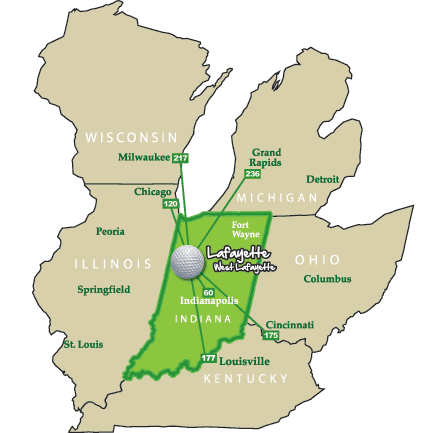 Our history and experience working with groups such as the Big Ten, NCAA, US Sports, USSSA, USBC and others, not to mention our own Purdue Boilermaker Half Marathon, Riverfest and more. And our continued partnership with city, county and state officials gives us an edge in knowing what it takes to assist your planners with creating safe, memorable events they want to come back to year after year. 
Members of:

Emily Weisenberger

Digital Asset Strategist
Emily serves as the Digital Asset Strategist for Visit Lafayette - West Lafayette. Emily maintains our organizations photo and video libraries, email marketing database, and brand consistency. Emily also assists with trail creation highlighting specific parts of the community. Emily graduated from Purdue University's Hospitality and Tourism Program with a concentration in environmental sustainability. She worked as a Visitor Information Specialist at Visit Lafayette-West Lafayette during college from 2017-2019 and is now continuing her passion for the tourism industry. In her free time, Emily enjoys traveling, attending MLB games, photography, plants, concerts, and spending time outdoors.