Us dog parents know that we are looking for any excuse to take our dogs anywhere and everywhere. With breweries, pubs and beer gardens starting to introduce food into their establishments, how can we be sure what places allow our four-legged friends to join us? I decided to go on a mission and track down dog-friendly restaurants in the Greater Lafayette area. This is what I found:
(Purdue University Student, Joslyn Lopez-Richardson, shares this blog. This blog is part of a series of articles submitted to Visit Lafayette-West Lafayette through a cooperation with a 400-level travel writing class at Purdue University.)
Brokerage Brewery: A cozy porch in front combined with a spacious beer garden in the back allows customers that come to Brokerage Brewery time to enjoy a beer with their canine by their side. Dogs are recommended to be on leashes as to not disturb other guests; however, on a few of my visits, I have seen people bring everything from dog beds to dog strollers that will keep their pets comfortable. Also, be ready for your pup to get some pets as the curators here are big dog lovers themselves. Mike Vanaman, the manager of BBCo, told me they see new dogs every day!
For the humans: Brokerage Brewery is known for its award winning cream ale called "Walking Ashland"; pair it with their spent grain pretzel that's served with a Swiss fondue and housemade stout mustard.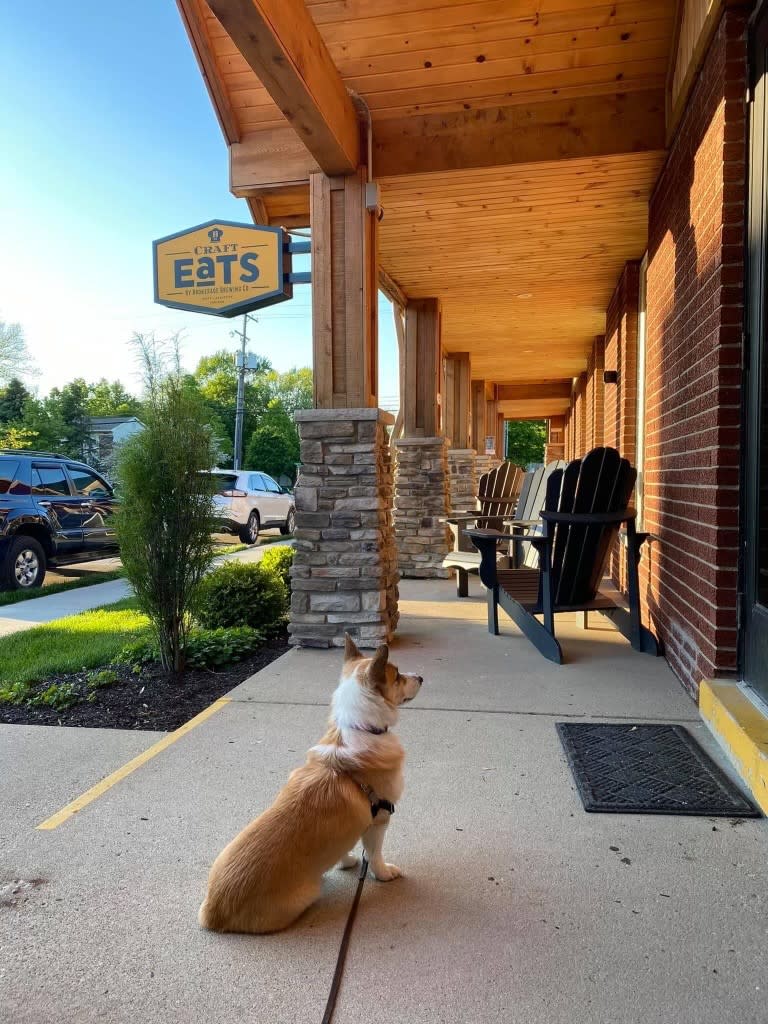 Teays River Brewing and Public House: Teays is another brewing company that allows dogs to relax with their humans on the patio. A great quality about Teays is that their patio is spacious and mostly shaded. This makes it easy for you and your pup to distance yourself from other dog owners, plus you don't have to worry about your dog overheating. The servers are super dog friendly, and every time I have brought my puppies, they immediately bring out water for them.
For the humans: Teays' menu offers nine signature burgers (including a Beyond Burger for the vegetarians out there) and eleven varieties of pizza. This brewery rotates their beer to meet the season but is best known for their Heartbreaker DIPA. With an ABV of 8%, Teays said it will "sock you in the nose with a big citrus sucker punch."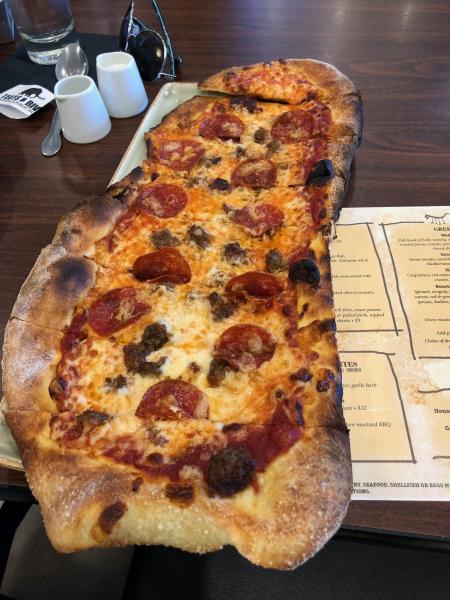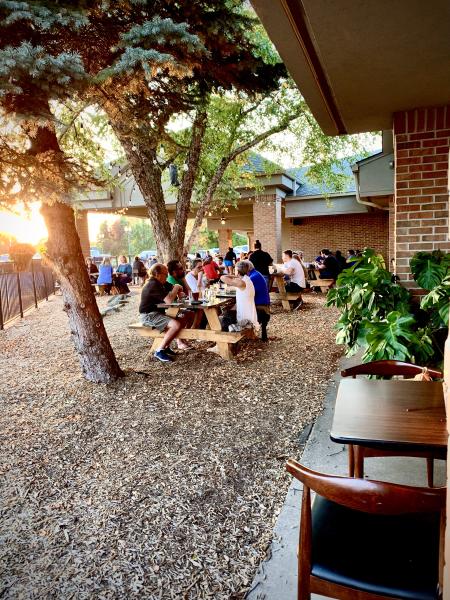 Digby's Pub and Patio: Right in the heart of downtown Lafayette, Digby's has a big outdoor seating area with lots of live music on the weekends. Band or no band, dogs are always allowed outside as long as they are on a leash. Next time you explore downtown, make sure to bring your pup, too.
For the humans: If it's ever too crowded on the patio on a Friday or Saturday, come to Digby's on Mondays to enjoy 1/2 off appetizers. Digby's offers all the pub food you could imagine from buffalo milk cheese that is breaded and baked into a cheese brick the size of your face or an item known as "Hell fries" that is sure to make you want to chug your drink.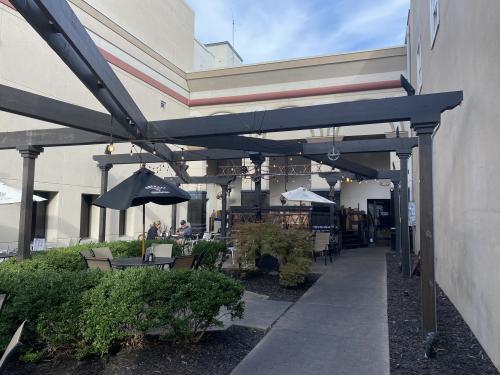 East End Grill: The patio at East End Grill may be a little smaller than others but their love for dogs is not. If you can find a seat outside, bring your furry friend with. The servers at East End will make sure your dog is just as taken care of as you are at this restaurant.
For the humans: Choose from your choice of 13 specialty cocktails (I recommend the cucumber mojito) and their selection of draft beer. In terms of food, do yourself a favor and order the truffle fries because no one can go wrong with fries layered in spring herbs, truffle oil and parmesan cheese.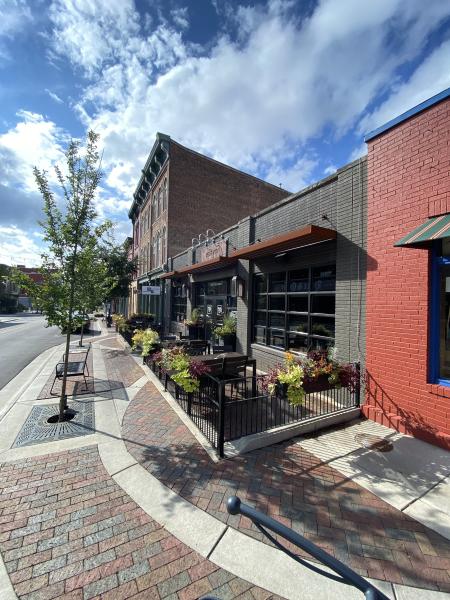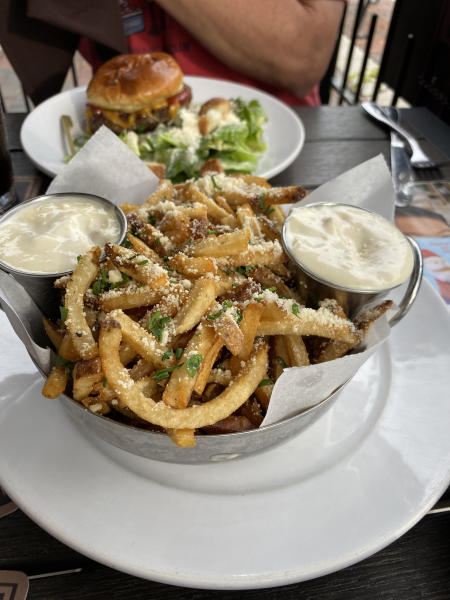 Lafayette Brewing Company: Lafayette Brewing Company might be one of the most friendly dog restaurants around the area. Customers are constantly bringing their pups to the brewery to join them for a beer break on the patio. One individual at the brewery even told me "they consider my dog a regular, too."
For the humans: If you're looking to get out of the house on a weekday, make sure to check out their daily specials. Every Wednesday is "Pint Night", every Thursday is "Premium Draft Night," and on Fridays you can get a $1 off your cider.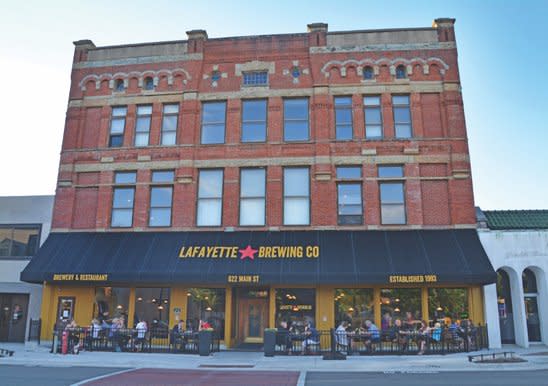 I hope to see more of your furry companions at these businesses soon!
For a full list of Dog Friendly Restaurants around the Lafayette-West Lafayette area, click here!
Places to take your pets!
Additional Dog Friendly Dining!