Healthy, inexpensive and quick; these words define Majé Sushi. Purdue University Student, Annette Saunders, shares her experience at this sushi restaurant in West Lafayette. This blog is part of a series of articles submitted to Visit Lafayette-West Lafayette through a cooperation with a 400-level travel writing class at Purdue University.
"But I don't like sushi," my friend Kate replied when I told her we should go to Majé for dinner. "Have you ever tried it?" I countered. "No," Kate answered reluctantly.
I think every sushi fan can relate when I say that this same conversation happens incredibly often; someone shares that they are not a fan of sushi when they have never tasted it. To be completely honest, at one point in time that was also me.
Kate finally agreed to give Majé Sushi a shot, and now it's all she wants.
Majé Sushi was created in 2010 by a Purdue student, Nay Oo, who wanted to create an inexpensive, quick, and healthy sushi option for students on Purdue's campus. To cater to a wider variety of people in the area, he blended American and Japanese sushi trends; 'Majé' means "Mixed American Japanese Essence."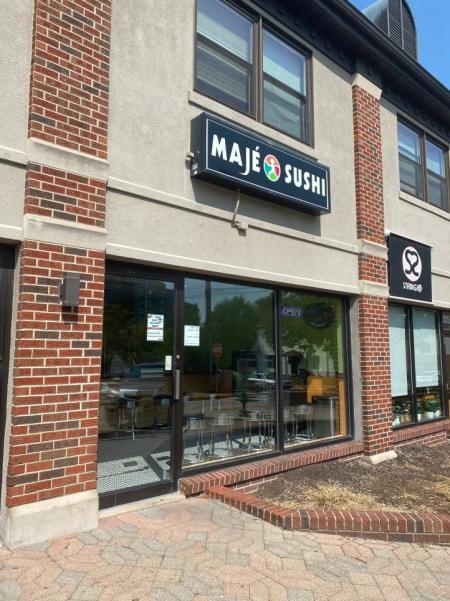 Located on 204 South St.
West Lafayette
When you first walk into Majé Sushi, expectations probably won't be high. It's a small joint with no indoor dining (due to Covid 19) and a look that isn't quite "up to date." One should not be discouraged; there is much more to Majé than what meets the eye.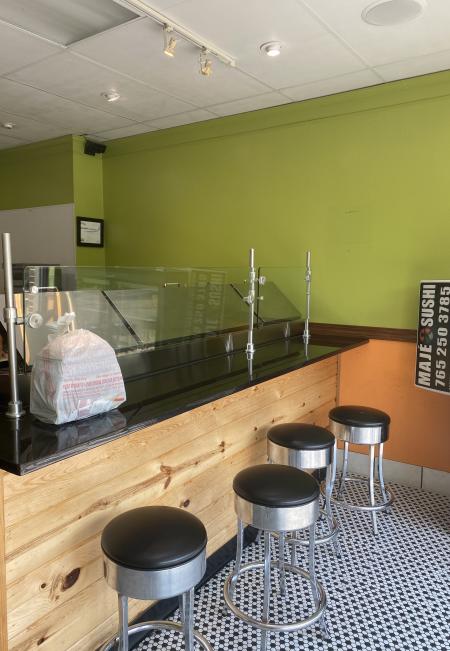 The seating at the bar allows customers to relax while they wait for their order.
Price: Majé maintains its purpose and remains low priced in comparison to other typical sushi restaurants; most rolls on their extensive (60+ option) menu stay between the $5 to $9 range, including the infamous California roll, which lands at a mere $4.99. The pricier rolls tend to be large "special rolls" that range from $10.65 to $12.79 – still cheaper than a lot of other sushi spots.
Quickness: Every time I have walked into this sushi restaurant, they have been ready for my arrival. "Annie?" they asked when I come in. I chose to order ahead this time and I am glad I did; it was ready as soon as I walked in the door (about 10 minutes after ordering). They then packaged up my meal with a handful of soy sauces, chopsticks, and a smile on their faces.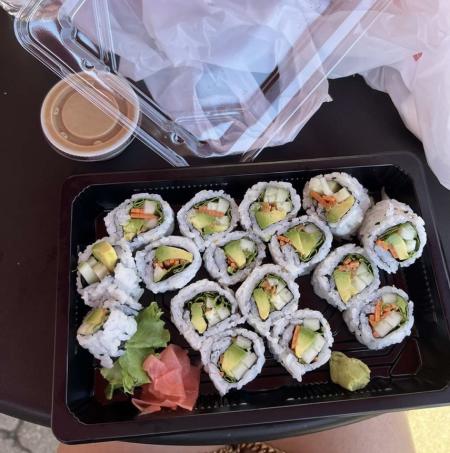 Just looking at this picture is making me hungry…
Yumminess: For such a low price, my go-to tempura and California rolls have yet to taste anything other than expensive. Alongside that, the spicy mayo I order on the side is to die for! I know all of my other spicy mayo fans relate when I say that it can make or break your sushi.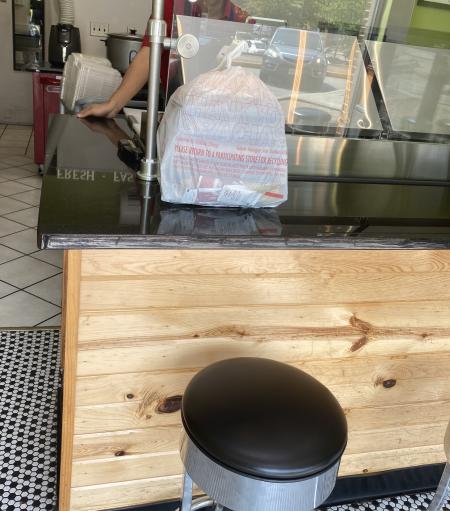 My order was sitting pretty right when I arrived.
Kate and I hope you guys will try out our favorite place. To keep up to date on more local sushi finds, make sure to check out Homeofpurdue.com.
Check out these additional Purdue University Student blogs here: