The Greater Lafayette area has many local shops to help find that perfect gift, down to the smallest detail, while supporting small businesses this holiday season. Enjoy this blog by Purdue University Student, Ariana Crabtree, who ventured outside campus to explore 5 local shops for one of a kind holiday gifts! Ariana shares the following...
Each year I struggle to find a gift for my sister that is different from the year before. Her love language is gift giving, and I want to make sure that the gift I carefully pick out for her tells her how much I love and appreciate her. Come along my day out visiting 5 local shops where I found fabulous presents. 
McCord Candies
Take a step back in time with a Lafayette staple since 1912; McCord Candies is an old-style soda and candy shop that is the perfect stop for all of your favorite holiday treats, like a traditional candy cane, this season.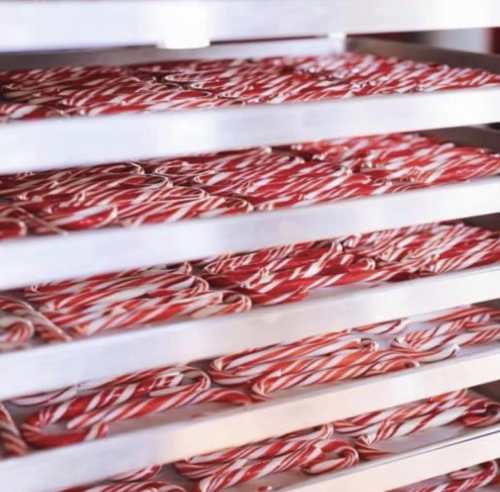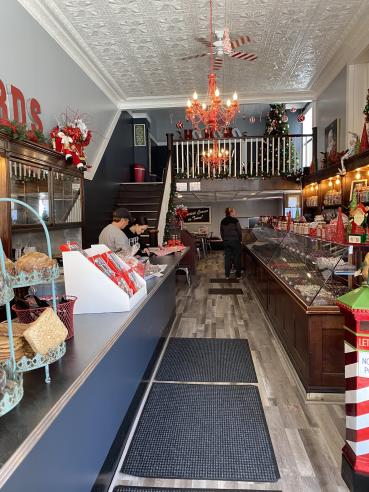 Find something for everyone from chocolate truffles to homemade marshmallows and caramels. Be sure to try something new while there, like my personal favorite, a cinnamon Coke.
The holiday season is the best time to experience McCord Candies because their famous candy canes are always available, always fresh, and made in-house. Sprinkle a little extra holiday cheer by enjoying some hot chocolate before participating in a candy cane making workshop and tour from mid-November to late December.
536 Main Street Lafayette, IN 47901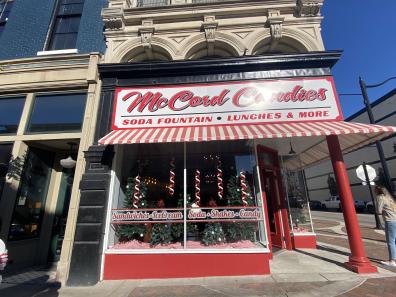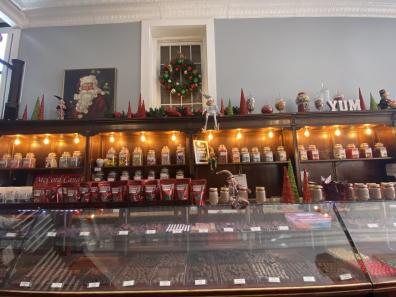 Essentially Aqua
After a long year, the best gift is often the gift of relaxation. Essentially Aqua is a bath boutique that creates all its bath products by hand and in-house with all natural ingredients.
Spend some time creating your own gift basket with a collection of soaps, bath bombs, room sprays, and candles, or ask the clerks for recommendations and assistance on designing a unique gift for that special someone on your list. Be sure to try the eucalyptus shower steamer to open your breathing during the wintertime, or a bubble scoop to create the perfect bubble bath in one drop.
The holidays bring special bath products like a hot chocolate bath bomb topped with bubble bath frosting and sprinkles, golden pear bubble scoops, and gingerbread cookie shaped and scented bath bombs.
519 Main Street Lafayette, IN 47901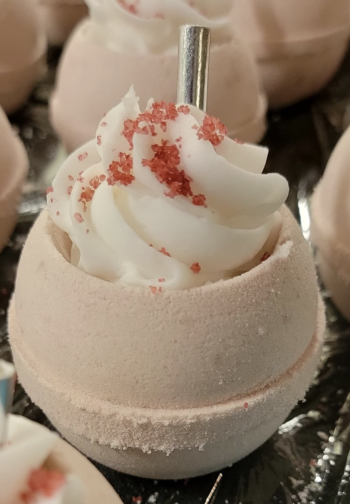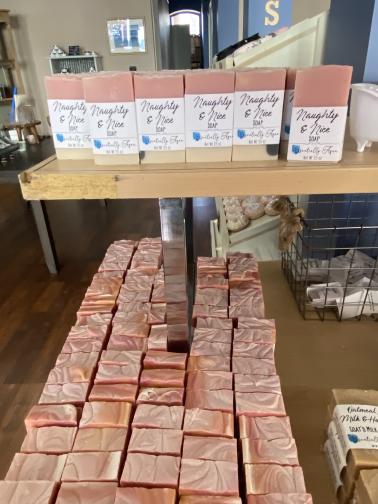 Gretel's Fine Gifts
Gretel's has been an essential store for gift givers since 2004. She has an ever-changing selection of exclusive items including home décor, floral pieces, baby books, and toys. You can always count on finding the perfect gift for those hard to buy for people in your life.
Be sure to check out handmade pottery from local artists, wooden cutting boards to create a holiday charcuterie board, or a hand-fused glass art piece that can become a beautiful sun catcher.
Before you leave the shop, each gift is carefully wrapped in-house for the perfect presentation to your loved ones.
1530 Win Hentschel Boulevard West Lafayette, IN 47906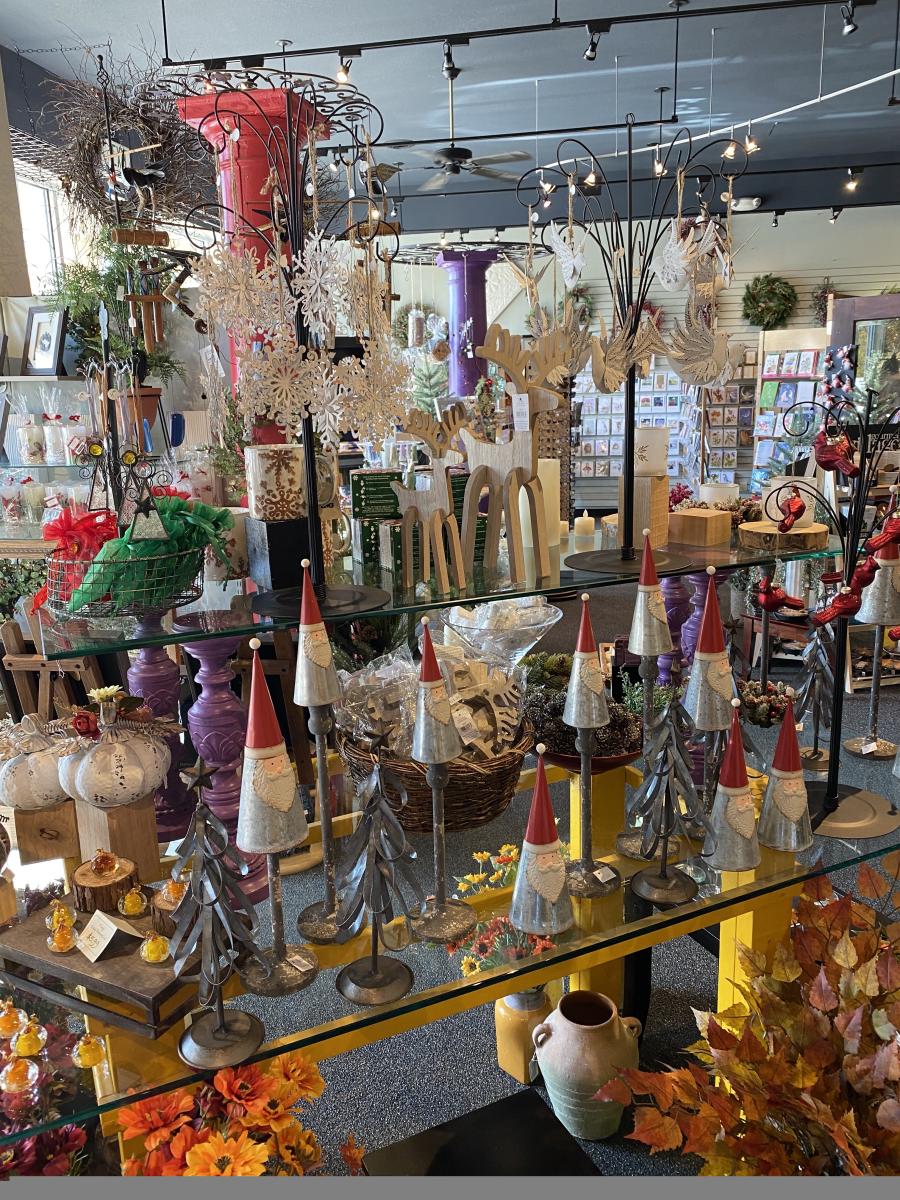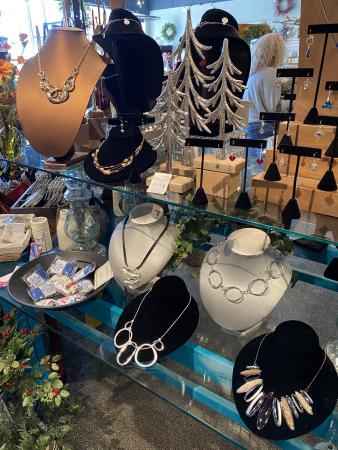 Mad Love Boutique
Women can be hard to buy for, but shoppers can always find something new, trendy, and chic at Mad Love Boutique. The boutique is the only stop between Chicago and Indianapolis offering the popular Free People bohemian women's clothing line.
In addition to women's clothing, the boutique offers jewelry, cards for a variety of celebrations, mugs, and perfume. I am always sure to check out the items that celebrate Lafayette and Indiana, such as the state-shaped puzzles and pillows with a map of Lafayette. This is a shop that I keep coming back to throughout the year, as I always find new items and goodies to choose from.
609 Main Street Lafayette, IN 47901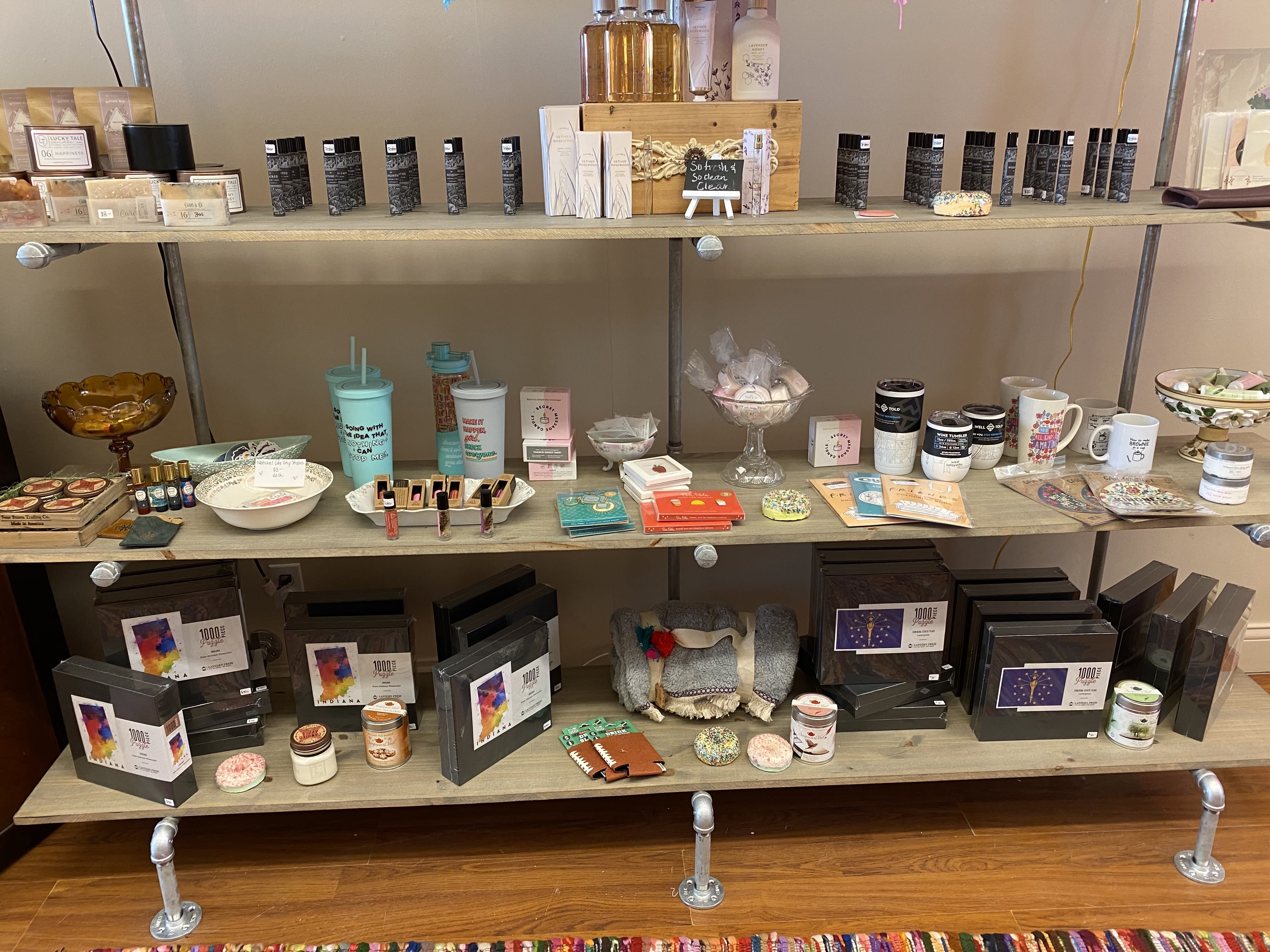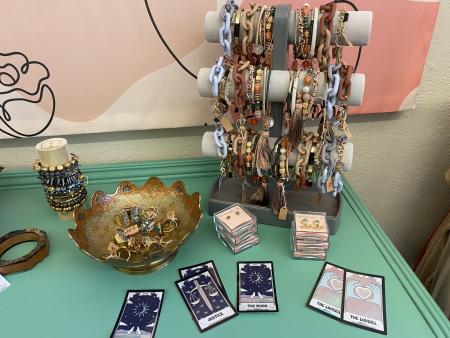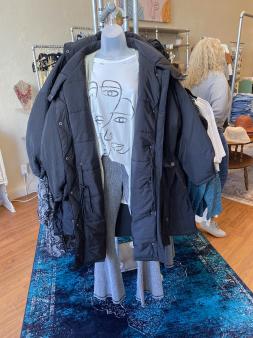 Boutique by Michele
Boutique by Michele always has something new in clothing, home decor, or baby toys. Be sure to check out the Purdue Christmas tree to find ornaments for the Boilermaker fan in your life.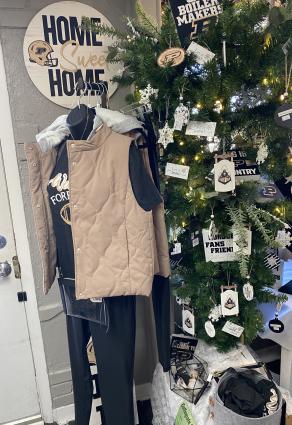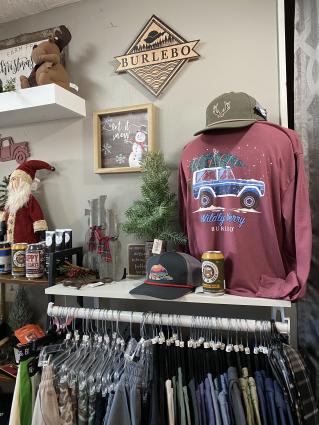 The boutique is one of few places in the Greater Lafayette area that carries the Capri Blue candle line, with the ever-popular Volcano scent.
One of my favorite things is that I can find gifts for the women and men in my life. Michele's has a collection of men's T-shirts, hoodies, pants, hats, and bottle openers.
1185 Sagamore Parkway West, Suite 5, West Lafayette, IN 47906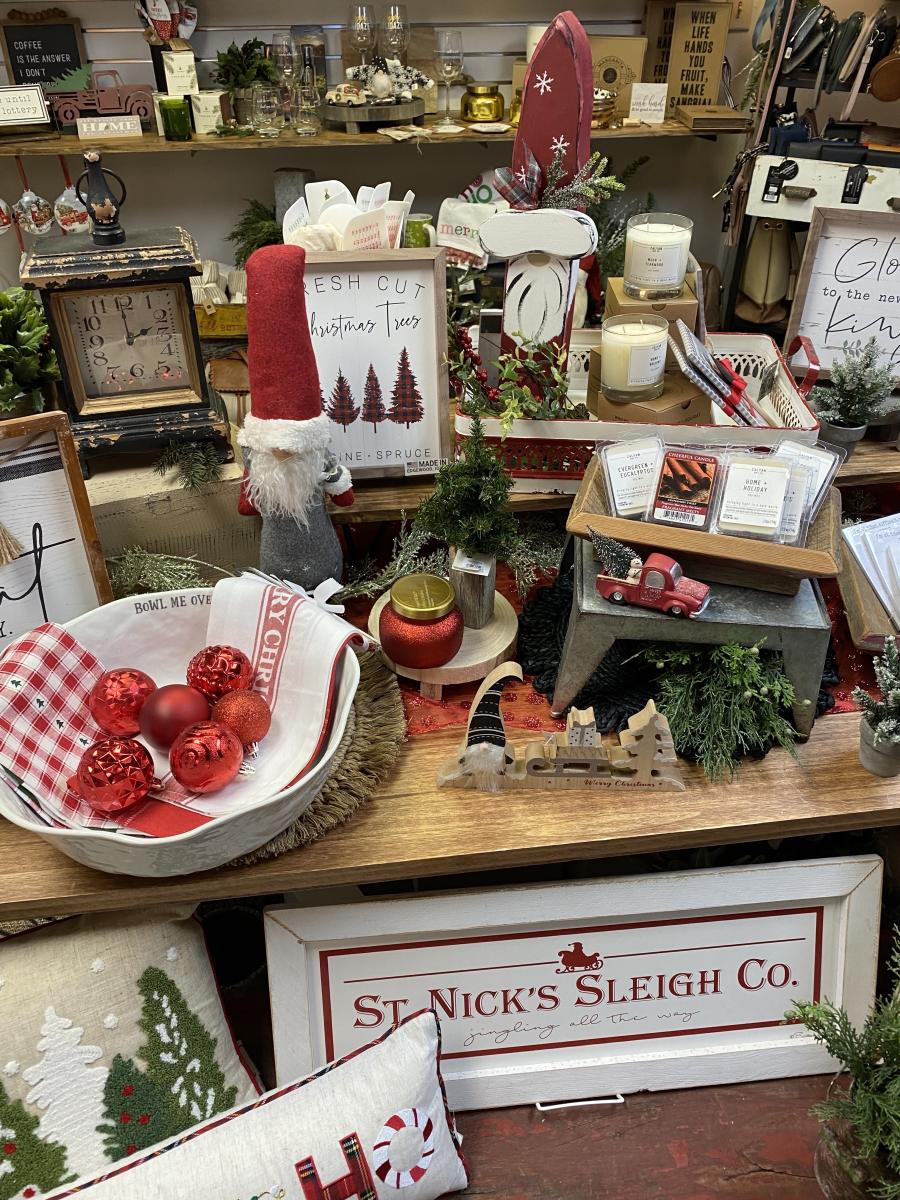 For more information about other unique shops in the Greater Lafayette area, visit HomeOfPurdue.com.
Additional Holiday 🛍️ ideas in Lafayette-West Lafayette!
Visit the Blog
Local shops offer holiday cheer and the perfect gift or compliment to a holiday party! Looking for holiday gift ideas in Lafayette-West Lafayette? Shop local and support local businesses! Check out this list of...
Read More