"Like a kid in a candy store"
What saying could be a more appropriate lead-in to our lunch review of McCord Candies? Based on our research it means:
Elated or excited as a result of having many options to choose from. Over excited and possibly out of control. 😊
First, a little history of the candy store, found at McCord Candies website.
Formerly Glatz Candies & Luncheonette, it opened in 1912 at 6th and Main Streets, in a building originally constructed as a single-family home. After the death of Lee Glatz in 1928, his wife asked then employee, Ivy McCord, if he would become a partner in the business. Then, in 1947 Ivy McCord purchased the store out right and changed the name to McCord Candies and it remained in the McCord family until 1975. Since that time several owners have been part of its story in our community.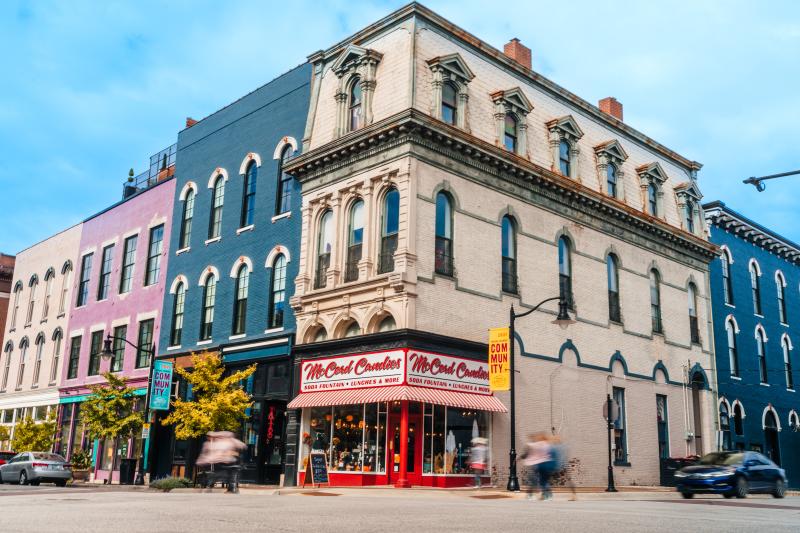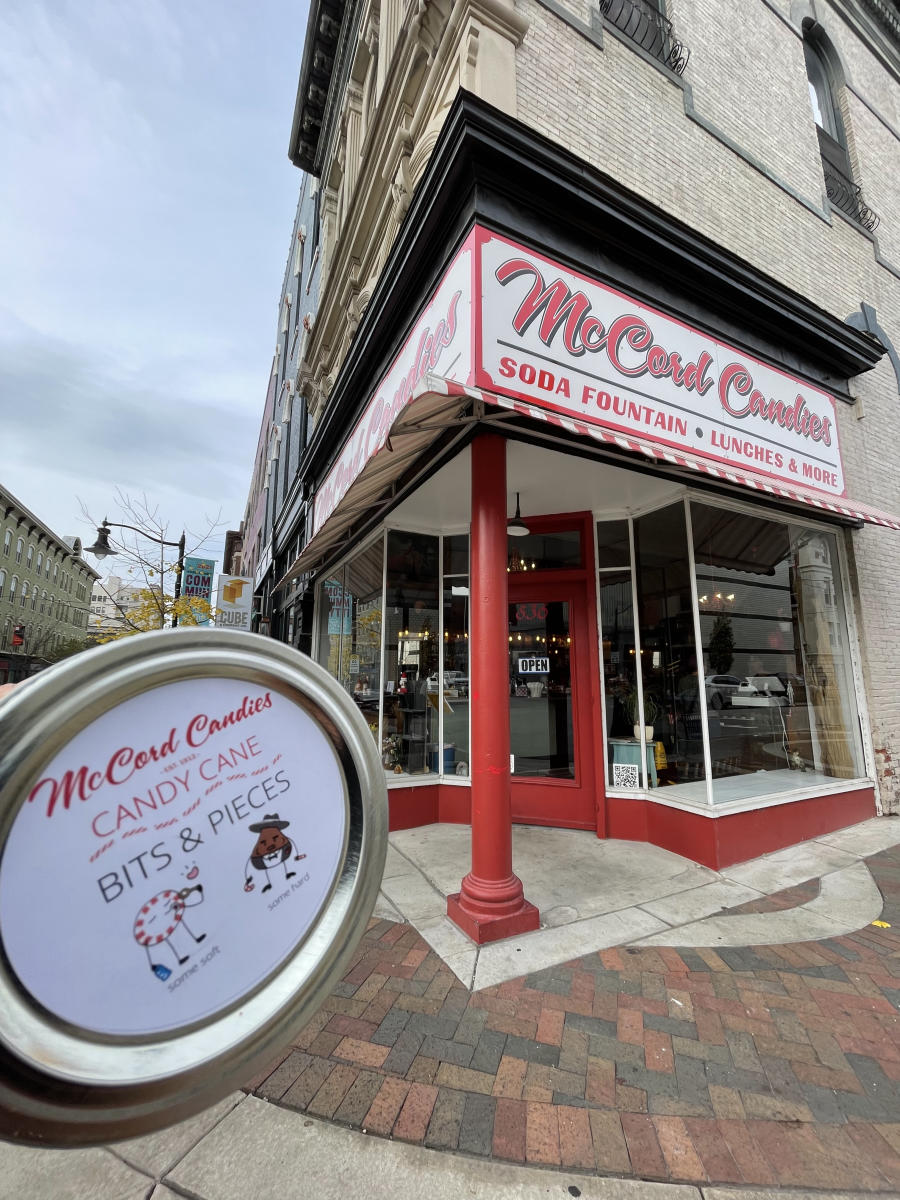 In June 2022, Billie and Angie Pattengale became its newest owners. Lafayette natives, they too had memories of coming to McCord Candies as kids and were excited at the opportunity to continue the tradition of Lafayette's most beloved vintage candy store.
Onto lunch:
Soooo much to choose from!! Both breakfast and lunch sandwiches, sides and salads. Shakes, floats & malts with flavors including vanilla, chocolate, strawberry, superman, mint chip and cookie dough along with toppings like marshmallow, nuts, caramel, butterscotch, cookie crumbles, and sprinkles. Did we mention the fountain sodas and specialty phosphates?! But Wait! They also have Italian sodas and no fewer than 30 different flavor "squirts" and 10 sauces, creams and dairy options to customize any and everything on the menu.
The Dudes and Divas were absolutely "like kids in a candy store". Difficulty in deciding, we each picked a sandwich, then ordered and shared a little bit on everything on the menu! Yes, food was flying!
Iseral had the club sandwich. "It was delicious, big, good size portion and very filling."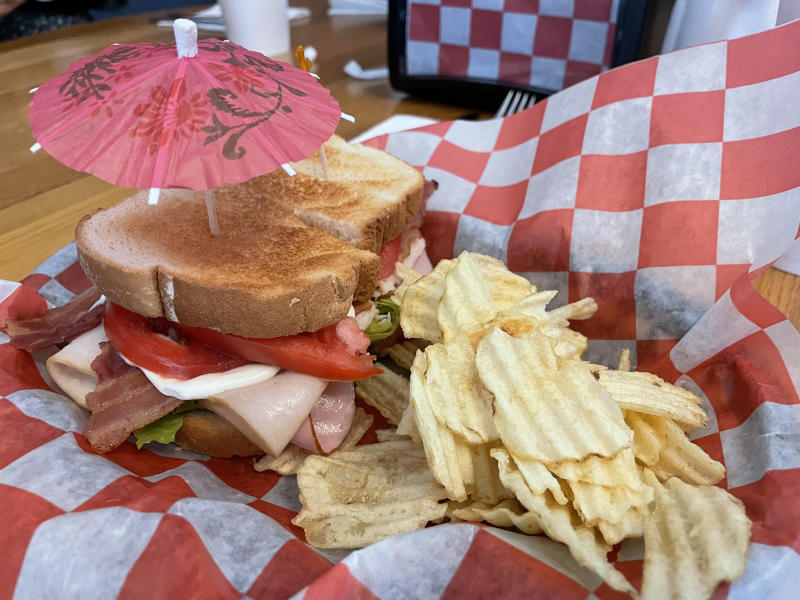 Jo ordered the egg salad sandwich with a side of deviled eggs. (I see a theme here!) After sharing the deviled eggs among the group, she said "I'd use the word exceptional and will return for both". Topping off her meal with a salted caramel shake, Jo shrieked like a little kid "Amazing!"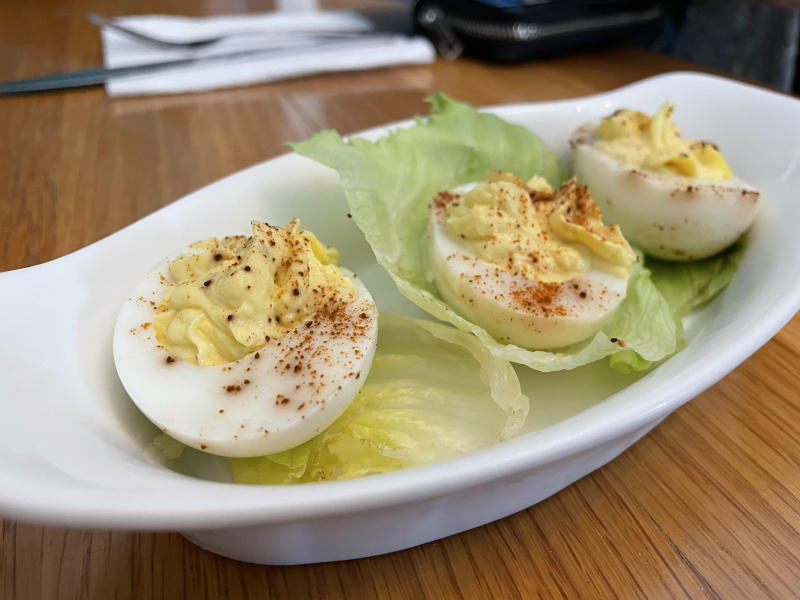 Linda had the Texas Straw Hat, like a walking taco. Bringing back memories for many of us, eating these as kids. Linda scored it as "Very Good! And just the right size."
Jerry ordered the Sloppy Joe. Not just ANY Sloppy Joe, but Billie's special recipe. "The best of the best!" Jerry also ordered a side of potato salad to share around the table. Did I see someone lick the bowl when he was done???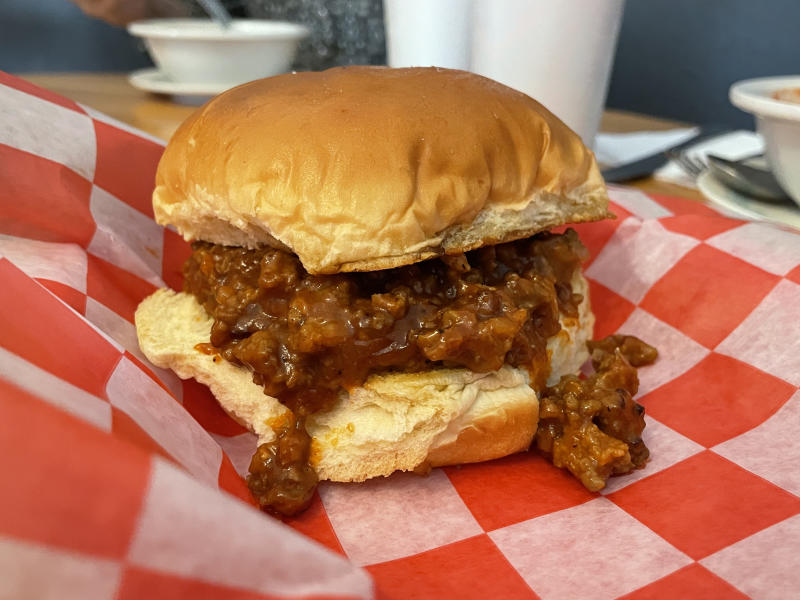 Margy decided on a grilled cheese with tomato and pesto, along with a bowl of tomato soup. "The perfect comfort food!"
Tetia opted for the steak burger topped with a garden-fresh tomato. "Healthy size and very filling." The macaroni side salad she shared had a surprise dash of dill she especially liked.
But the loudest kid-like shrieks came when sharing dessert. Not found on the regular menu, available on a rotating schedule. The day we visited the options included a mouthwatering orange cranberry muffin, a carrot cookie with rich icing, and a delectable Turtle Snapper chocolate cookie full of pecans, milky chocolate and caramel inside. All were SO GOOD it was suggested that "Next time" we start with dessert, double the order, and hope to save room for sandwiches!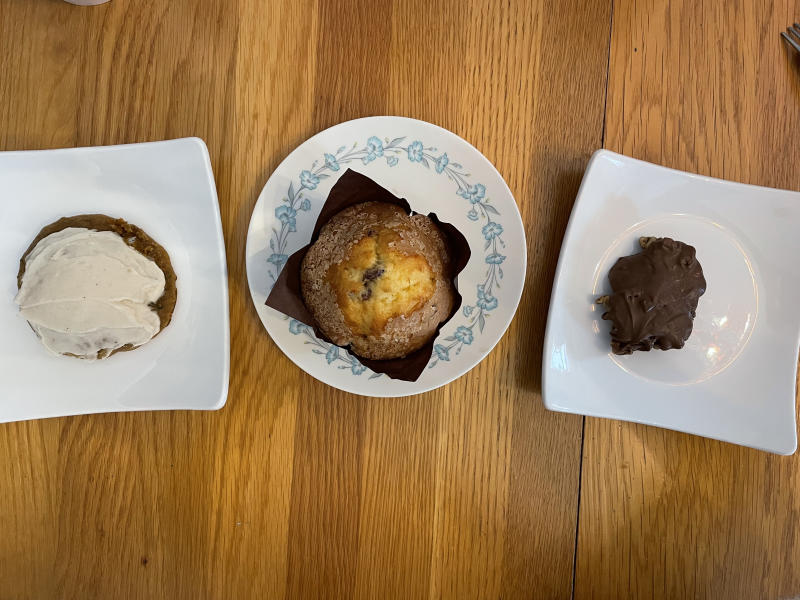 After lunch, there were take-out purchases at the candy counter. Did I fail to mention the display cases full of sweets that line the path to the lunch tables in back and upstairs? McCord's has it all: dark and milk chocolates, bagged candies, sugar-free chocolates, truffles, chocolate covered caramels, cream & buttercream chocolates, jelly & fruit filled chocolate, nuts, caramels, gummies, hard candies, caramel corn, world famous candy canes and more!!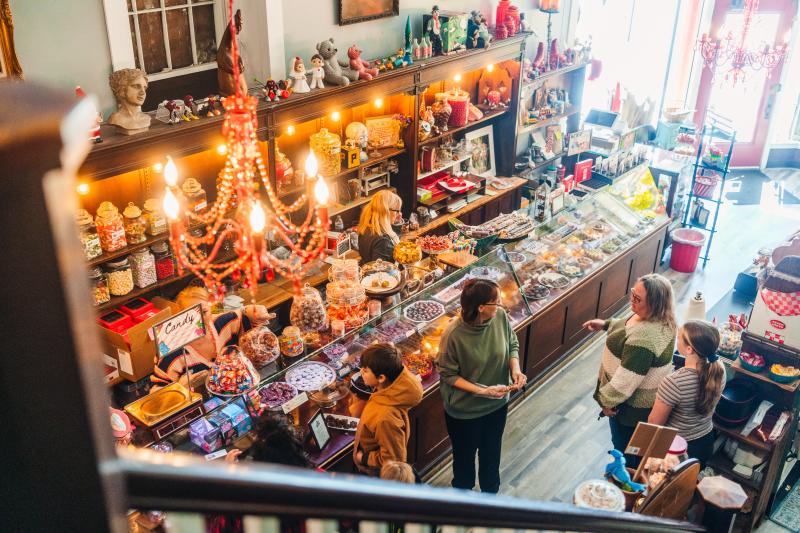 It's safe to say you will not leave hungry. The experience and service were as great as the food; Billie and Angie will have it no other way. Come, enjoy, and make your own sweet memories.
Taste buds rejoice at these local restaurants!