There are few things in the morning more welcoming than a donut.  Yet not just any donut can do. You can find them at any gas station, and rarely are they satisfying.  Instead, if you want to get the best donuts that are warm and fluffy, then head to a bakery like Hammer Donuts that makes them from scratch, in-house, fresh. 
Located at 611 Main Street in Lafayette, Hammer Donuts was actually created by a Purdue alumnus back in 2017.  It began as a project for a business class, and when the proposal was approved, the bakery began, and Hammer Donuts has been making breakfast treats for the community ever since.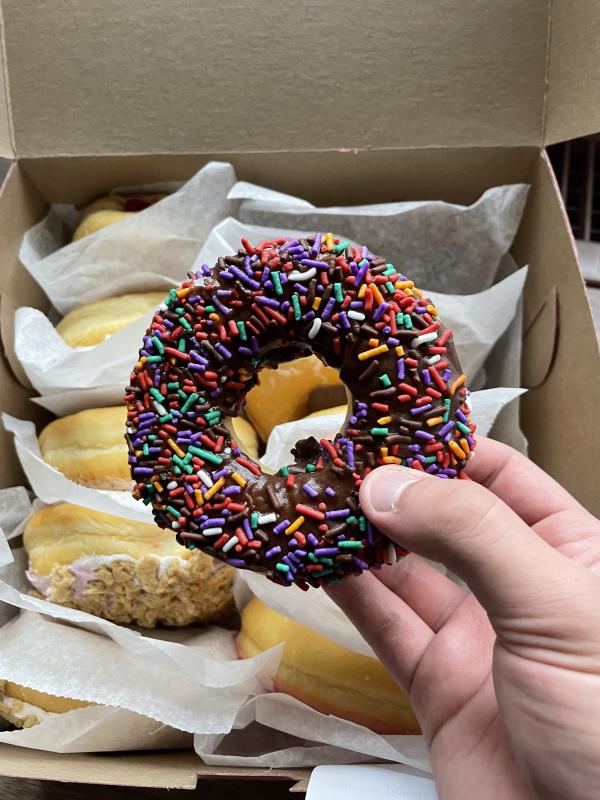 When I visited the shop, I chose to buy a "mixed dozen" for about $20.  With this box, I was able to pick out my choice of six traditional donuts (including cake or yeast) as well as six specialty donuts.  With their specialty options, Hammer Donuts offers crisp apple fritters, cinnamon rolls, crunchy cereal-topped donuts (with your choice between Fruity Pebbles, Cap'n Crunch, and Lucky Charms), jelly-filled raspberry cheesecake donuts, as well as limited time seasonal donuts.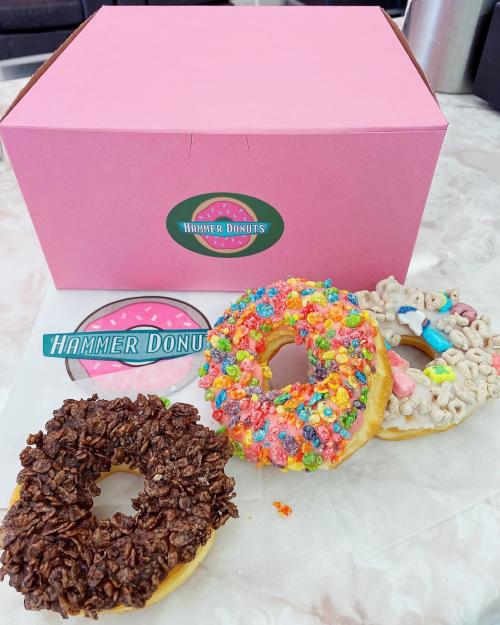 Other box options, depending on your preferences, are the $12.99 "traditional dozen," which contains 12 of your choice of cake and yeast donuts, or the $25.99 "specialty dozen," containing 12 specialty donuts.  As you can see, there is much to choose from.
Within my mixed box, I chose two cake donuts: one was blueberry, the other was red velvet.  For me, cake donuts are a particular favorite of mine, blueberry especially.  The best cake donuts often have a crisp glaze on the outside, followed by a soft yet crumbly center.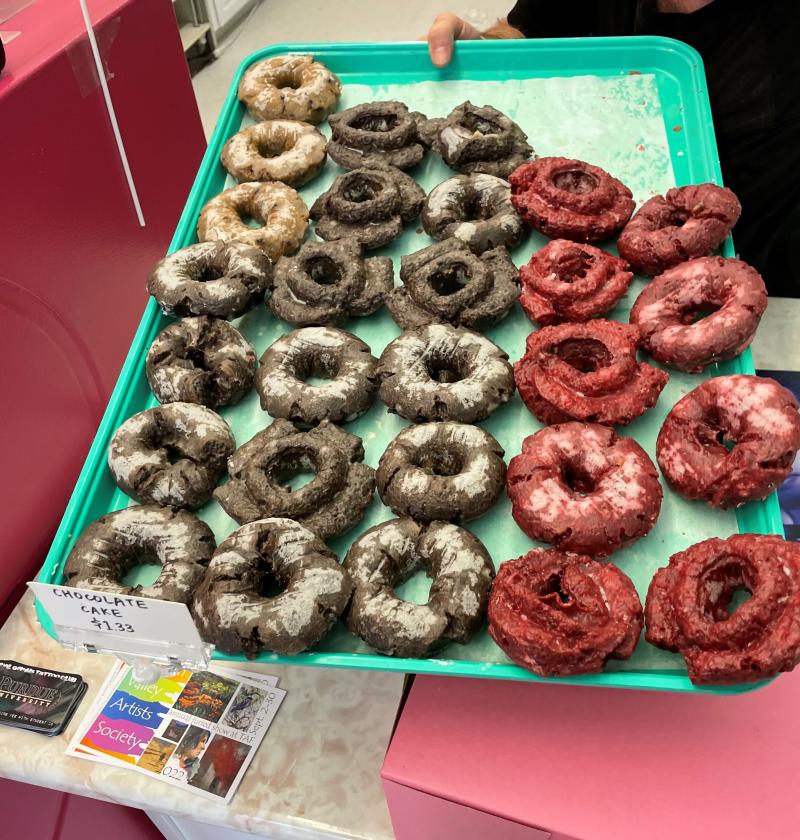 I am pleased to say, that with both the blueberry cake and the red velvet, Hammer Donuts delivered beyond expectations. 
So, if you're a student on the way to class, or perhaps are swinging through Lafayette on your way to work or a vacation spot, be sure to pull over near Hammer Donuts.  Freshly baked pastries will be waiting for you there.  A nice treat with your morning cup of coffee.
For more information about bakeries and other donut shops in the West Lafayette area, please also look through the Home of Purdue's website.
Purdue University Student, Bradley Smith, shares this blog. This blog is part of a series of articles submitted to Visit Lafayette-West Lafayette through a cooperation with a 400-level travel writing class at Purdue University.
More great donut shops in Greater Lafayette!
Who says doughnuts can't be both breakfast and dessert? West Lafayette and Lafayette have many great locations where you can satisfy your morning hunger or your sweet tooth with some delicious doughnuts....
Continue Reading