Cool off this summer with a visit to Tropicanoe Cove! Tropicanoe Cove is the perfect summer tropics experience in the heart of Lafayette. If the kids are driving you absolutely bonkers, this water park is a quick, close and inexpensive solution!
Beginning on Memorial Day weekend every year, you can visit the Cove every single day if you wanted to! Tropicanoe Cove is the perfect size for children and families of all sizes. It is intimate enough to be able to see one another from almost any part, but large enough to let the older ones have some freedom.

Here are the top reasons to visit Tropicanoe Cove:
The "banana peel" slide is one the most exhilarating parts of the park. Just walk up a few sets of stairs and you are at the top for a single ride down of about 45 seconds. You then land in a big pool at the bottom!
Race your friends on the Riptide Racer, a six-lane mat racer slide, reminiscent of the Big Dipper, a burlap-sack slide that once stood as a centerpiece of the park, right where Tropicanoe Cove is now.
Your heart will race as you take on the Tiki Twist, that is 54 feet tall and features a trap-door drop into a 320-foot, looping slide that can generate speeds of 35 mph.
For the smaller kiddos, there is a splash pool that is perfect for those who are more entertained by water falling on their heads than anything else with a little dolphin slide for those brave enough.
The lily pads are a bit of a challenge to shimmy across! We challenge you to try and not laugh as you splash in the water!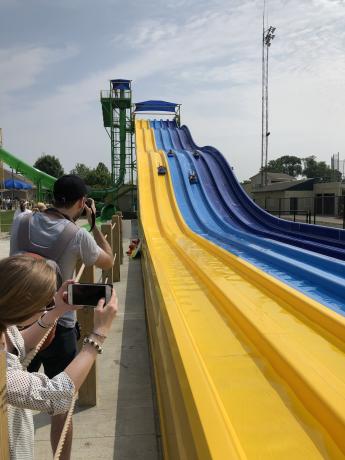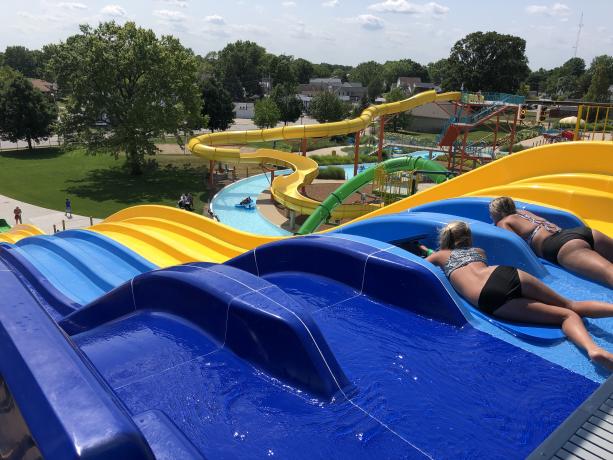 Park Hours:
The park hours typically are from 11- 6 pm, Monday through Saturday, and Sunday 12-6 pm. However, once a month the Cove hosts "Wednesday Family Nights" and is open until 8:00 pm with a discounted rate after 4:00 pm. You can enjoy the Cove all the way up until Labor Day each year. Once schools in the area are back in session in mid-August, the Cove is open for weekends only.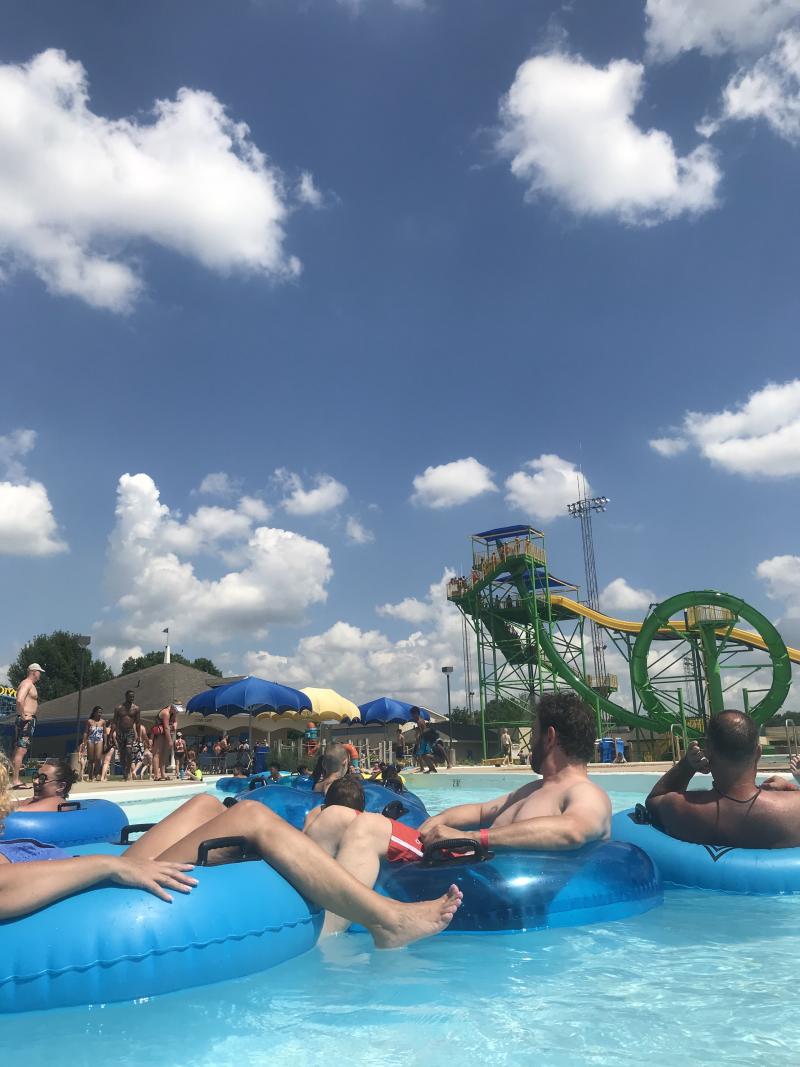 Take a splash this summer at Tropicanoe Cove. For more information about this water park and other family friendly adventures in Lafayette-West Lafayette click here.
Nature to explore with smiles and giggles galore! While visiting, don't miss a visit to these parks!