Every time my family comes to visit me at Purdue, we always make a trip to the Purdue Memorial Union to eat. That's because it has something for everyone, and it's conveniently located near sports arenas and conference rooms. Here are my personal choices: 
Purdue University Student, Sierra Godsey, shares this blog. This blog is part of a series of articles submitted to Visit Lafayette-West Lafayette through a cooperation with a 400-level travel writing class at Purdue University.
Dinner at 8Eleven Bistro:
If you are looking for a finer dining location, try 8Eleven Bistro. I have trouble picking just one thing from their exquisitely designed menu that features seafood, steak and pasta. I remember the first time that I ate there, I entered a few meals into a spinning wheel on an app on my phone to decide. The wheel landed on the truffled bucatini, and the wheel did not disappoint. Two of my birthdays have been celebrated at 8Eleven, due to the elevated experience that it has to offer. The ambiance of the bistro is another reason in itself to visit. The moody lighting with the stylish furniture and large, ornate windows make the dining experience superb.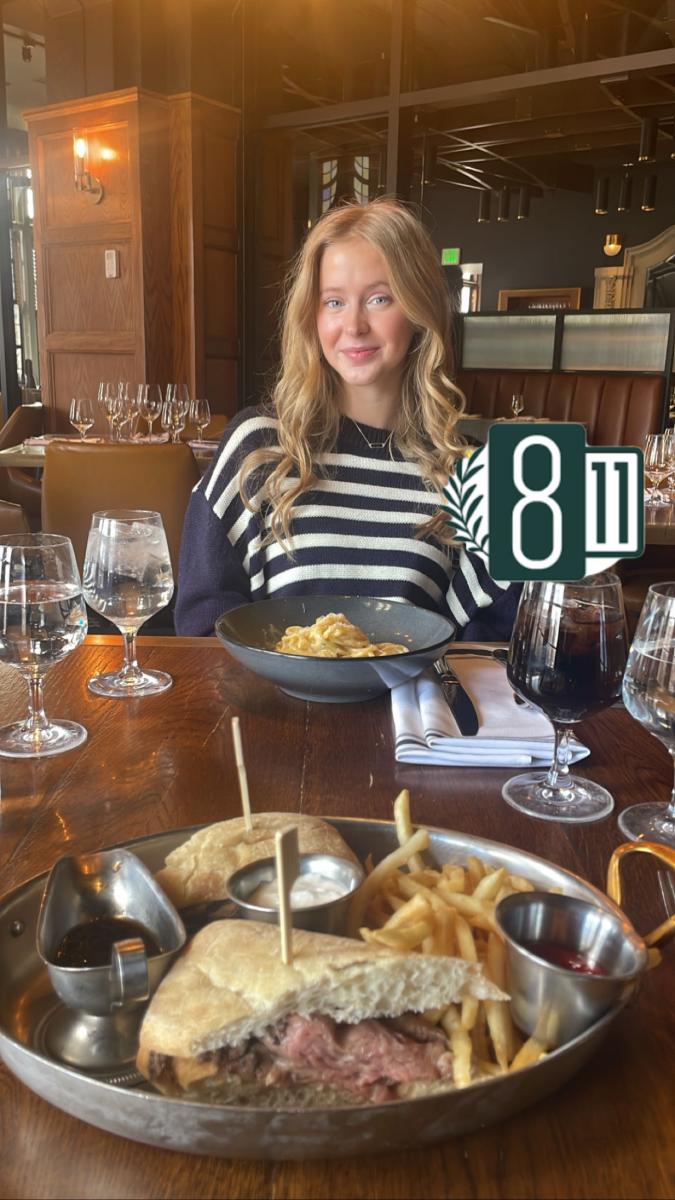 Lunch at Sushi Boss:
If you are looking for lunch, a quicker dining experience or wanting something more casual, Sushi Boss is the stop for you. Their workers are so personable and patient and will help you create an order to your liking. They offer sushi rolls and bowls, with a variety of options for protein, veggies and sauces. You may do a create-your-own bowl or choose one from the menu that they have suggested. My personal go-to order is a tuna bowl with avocados, cucumbers, carrots, eel sauce, onion crunch and extra spicy mayo.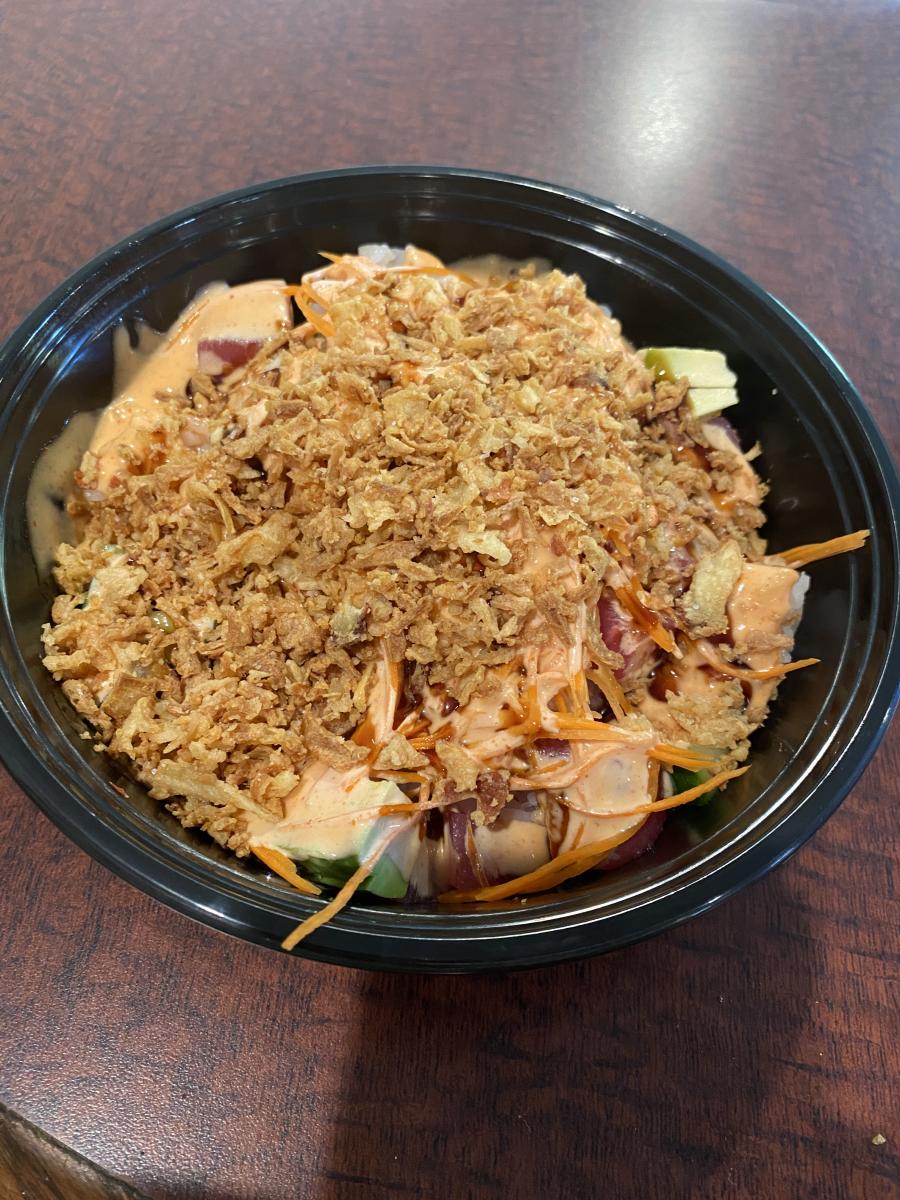 Breakfast/Snack at Leaps Coffee:
Leaps Coffee is the perfect spot for your caffeinated needs if you are staying at the Union or are just passing through West Lafayette. This cute coffee shop that is tucked in the corner of the Union by 8Eleven has espresso and pastries that you will not want to miss. They also offer other drinks besides coffee, like teas and smoothies. Leaps Coffee even has a pastry half-off happy hour that is a great deal for an afternoon snack. The vibe of the coffee shop is also perfect if you are looking to get work done in a cozy spot or looking for a good place to enjoy your coffee.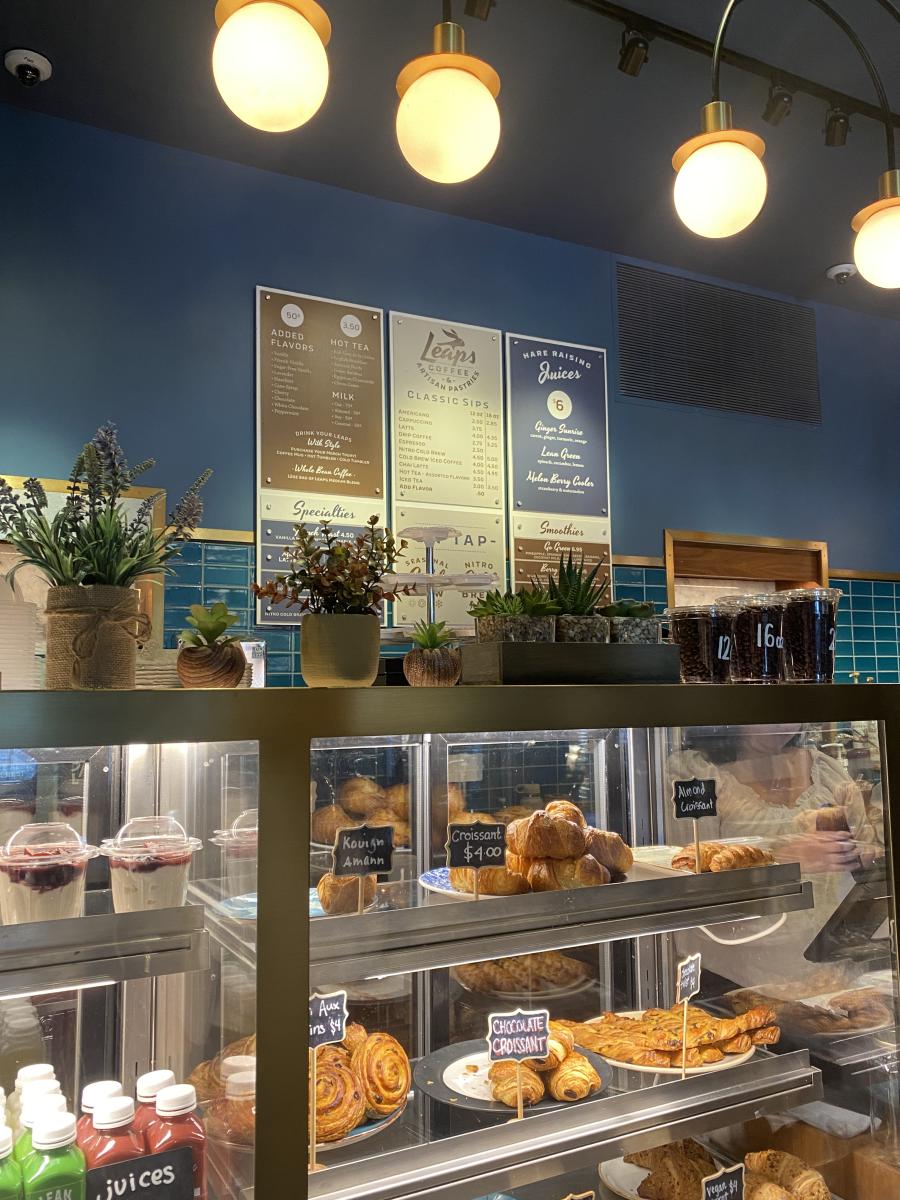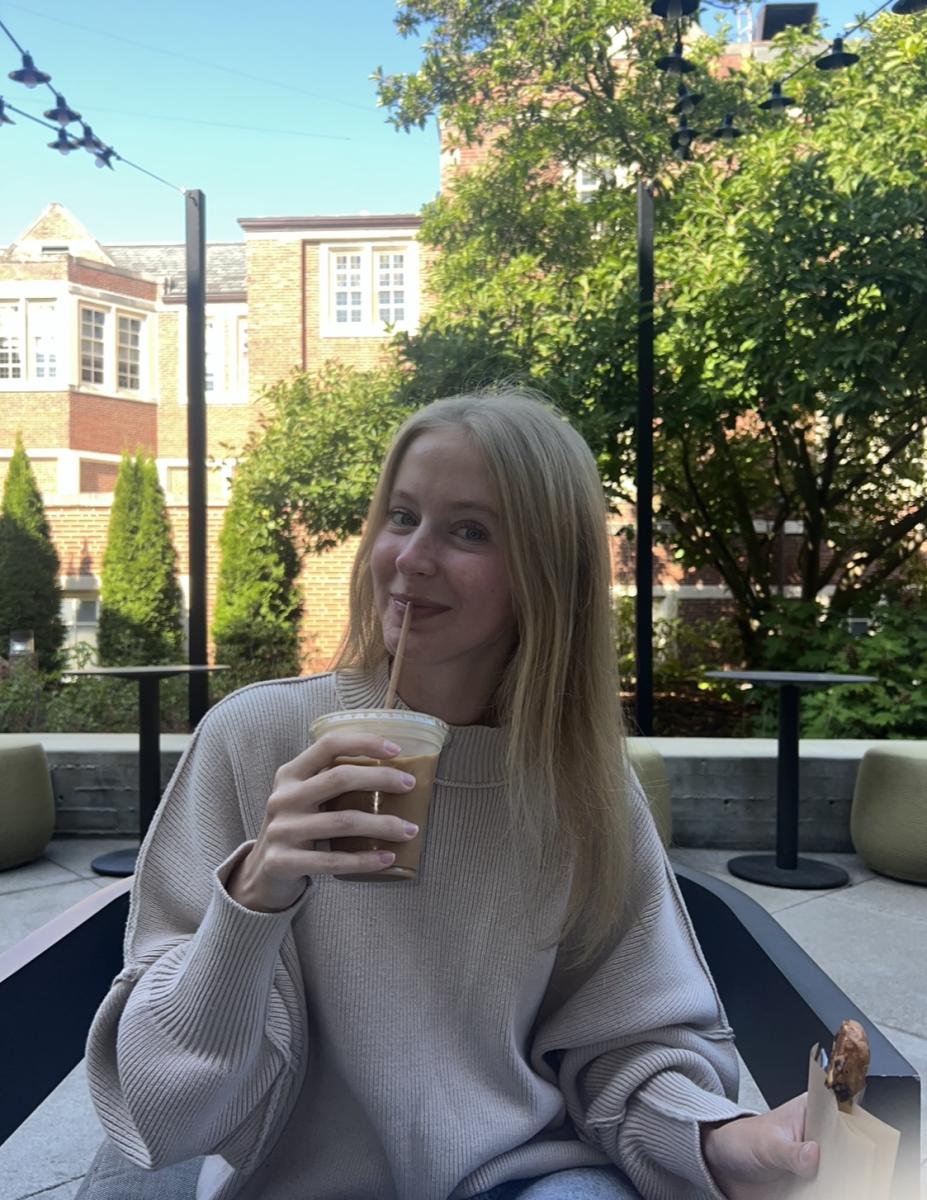 While these places are favorites of my own, my family and I always look forward to trying new (of the many) options at the Purdue Memorial Union. For more insight on the different restaurants and spots around Greater Lafayette, visit HomeOfPurdue.com.
Purdue Memorial Union's Atlas Family Marketplace: