"We have to come back here!"
That phrase was said at least 10 times as I sat in the dim, red light of RedSeven. Here are three reasons why:
Food
RedSeven serves American food but with a twist. Comfort food dishes like mac and cheese have truffled lobster added into it, and burgers are made of brisket. If you're looking for something more traditional, they serve dishes like five cheese ravioli and a selection of steaks.
The food is delicious and fairly priced. The main dishes range from $12 to $25. The great thing is, no matter what you have, the portions are huge and every entree comes with a side salad and dinner rolls. You leave feeling full, satisfied, and ready to come back for more.
The appetizers are too good to pass up, so we decided on southwest veggie egg rolls, and they were amazing. Their "small plates" options also include dishes like bacon wrapped shrimp, baked goat cheese, and pulled pork potato skins. For the main dish, I had bruschetta chicken medallions and it was perfectly cooked.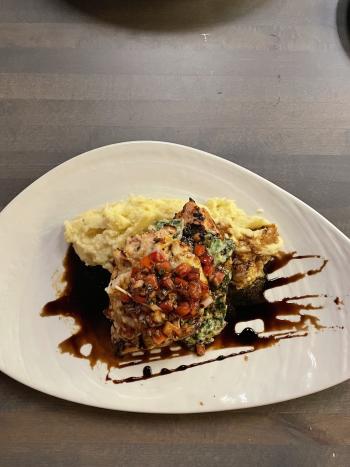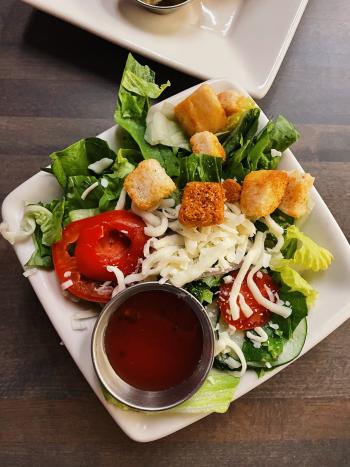 Drinks
They offer a full bar and a collection of signature drinks and cocktails, like the flirtini, thyme killer, or fresh, berry bubbly drink that I started the night with. If you're looking for something sweet, they have you covered with frozen drinks, sangria pitchers, and fruity martinis. They also serve a selection of bottled and draft beers, mojitos, and wines.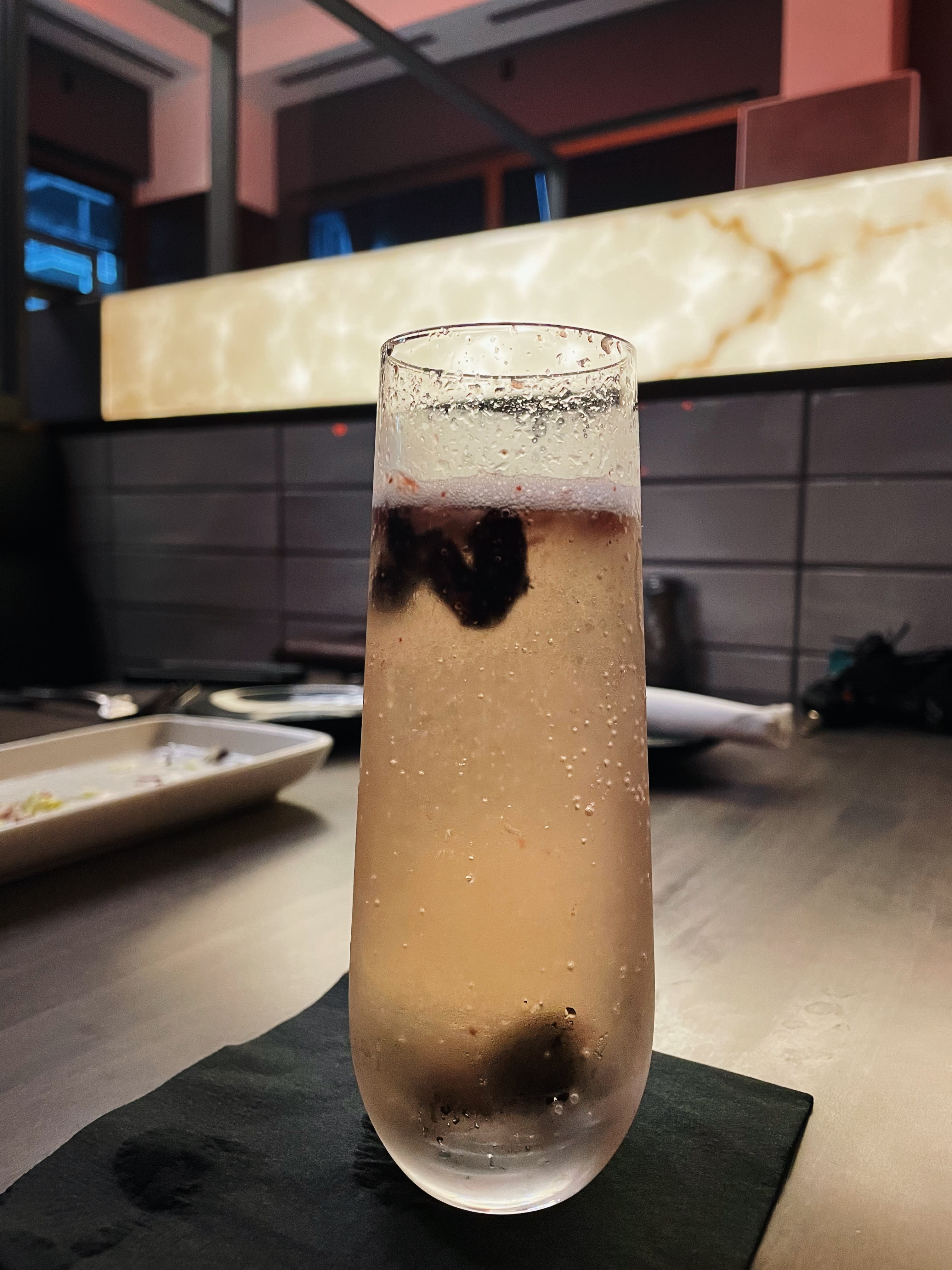 Ambience
If you're looking for a cool, unique spot for lunch, dinner, or a cocktail, this is the place. Guests can make reservations or just walk in and be seated inside or on the outdoor patio. The mood indoors is almost intimate, yet still homey, with its dark interior lit up by dim, red lights that line the ceiling and walls. While they have created an upscale atmosphere within, you will find many people in casual wear while others are dressed up. RedSeven prides themselves on being a restaurant suitable for many different occasions.
The food, drinks, and ambience of RedSeven is what truly makes it so unique and a great place to eat or grab a drink. We couldn't stop talking about it. "We have to come back here!"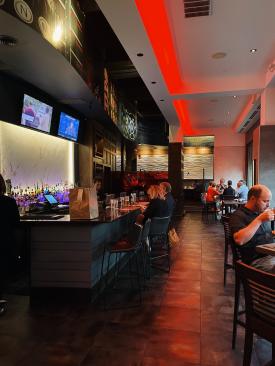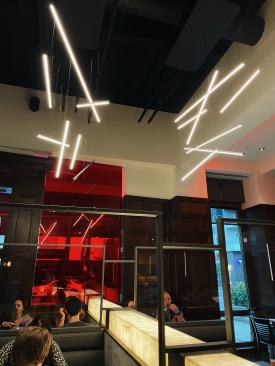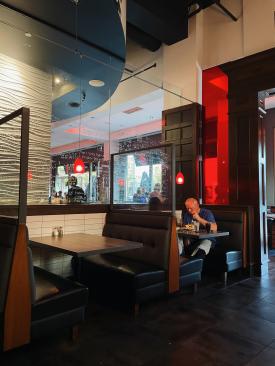 RedSeven is located at 200 Main Street in Downtown Lafayette. For more information on local dining in Lafayette and West Lafayette click here.
Purdue University Student, Leighton Huber, shares this blog.