My favorite part of traveling is visiting art museums. Each city has a unique memory that tells us about the lives of the people who lived before us. At the same time, it is possible to discover the beauty of the here and now. 
(Purdue University Student, Shuyue Wang, shares this blog. This blog is part of a series of articles submitted to Visit Lafayette-West Lafayette through a cooperation with a 400-level travel writing class at Purdue University.)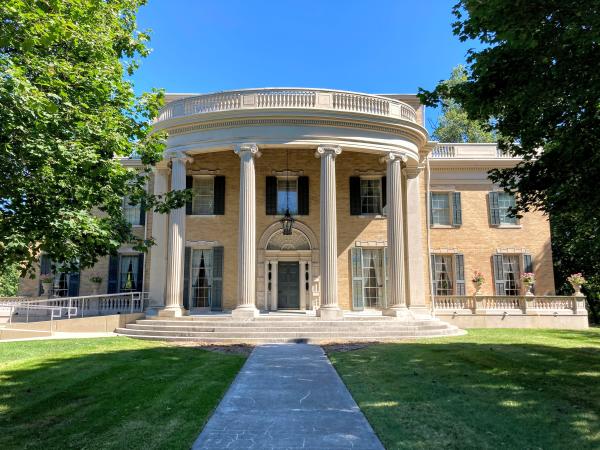 The Haan Museum of Indiana Art has an extensive collection of Indiana artwork. It contains paintings, pottery, and antique furniture, some of which are over 100 years, but the artwork is still as vivid as ever.  
This estate was purchased decades ago by Bob and Ellie Haan. They love collecting art, primarily native to Indiana. However, they thought sharing the collection with more people would have more meaning, so they turned the mansion into an art gallery.
If you are an art lover, this museum is one you cannot miss. Here are a few highlights!
The old floor clock in the small parlor was hand-carved from a log found in southern Indiana in 1910, but the tree had lived for four thousands years. "The tree is a miracle that it was dug up without rotting," according to a staff member.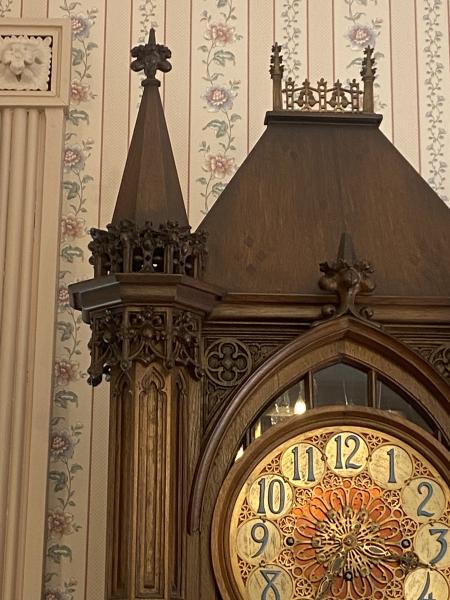 An area of art that I enjoyed were the lovely ceramics. I thought custom crafted ceramics were only made in China, but Haan Museum is home to vases, teapots, and other utensils and have the same shapes, colors, and patterns I have seen in China. This proves that art and craftsmanship have no borders and that human intelligence is similar.
There is a whole wall of ceramic teapots with different shapes used to taste different types of tea. What shocked me the most was a large ceramic tea container, which I had thought was simply a shelf for hanging teacups. If you look closely, you will find that there are taps on both sides, which is a water dispenser.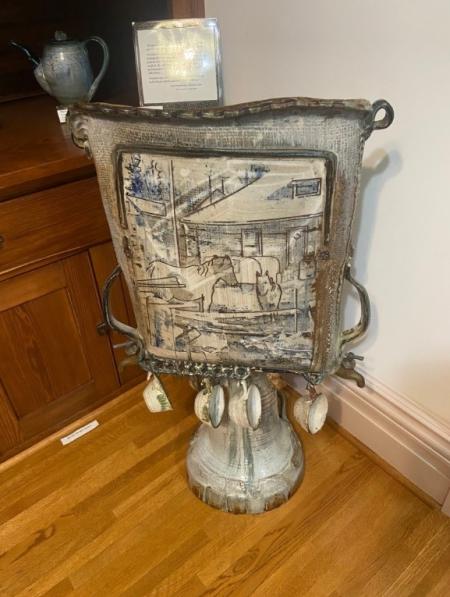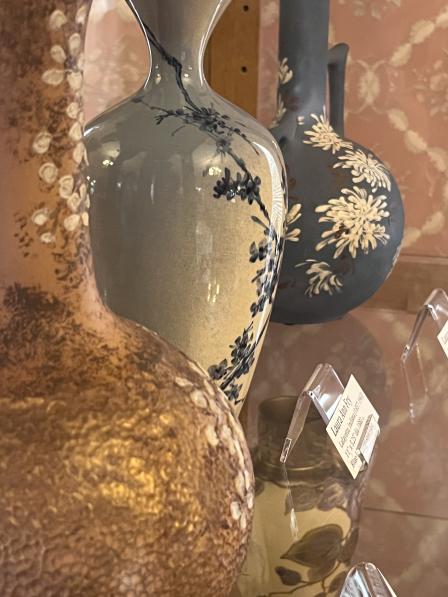 I know very little about painting, but I have to say that Theodore Clement Steele's (TC Steele) paintings are amazing. He is an American Impressionist painter, and to be honest, his paintings remind me of Monet's paintings. He is also an innovator and leader in Midwestern painting and one of the most famous Indiana painters.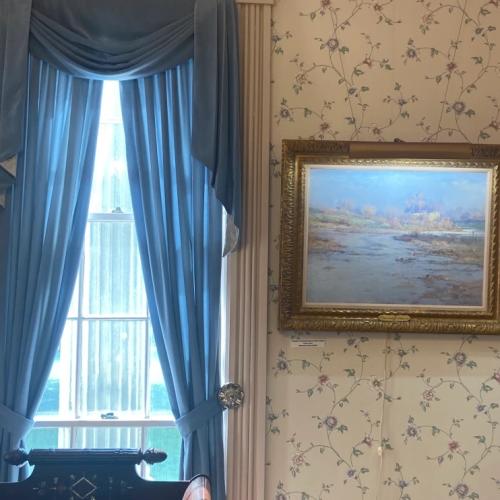 There is also a display of Regionalist art, an emerging form of painting developed between World War I and World War II.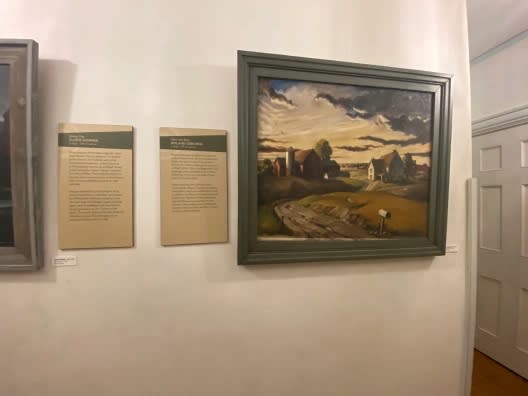 There is a collection of art depicting Native Americans that line the wall leading to the second floor. It is the only collection within Haan Museum that is not "Indiana Art". The emphasis is on a realistic, subjective approach to documenting the land and the lives of the people of the United States. These paintings reflect Native American life in Texas.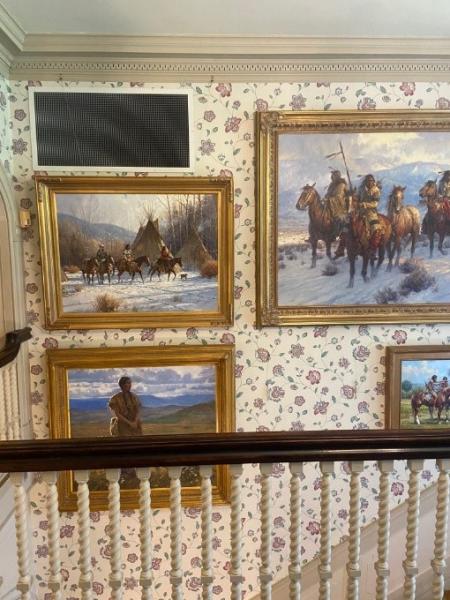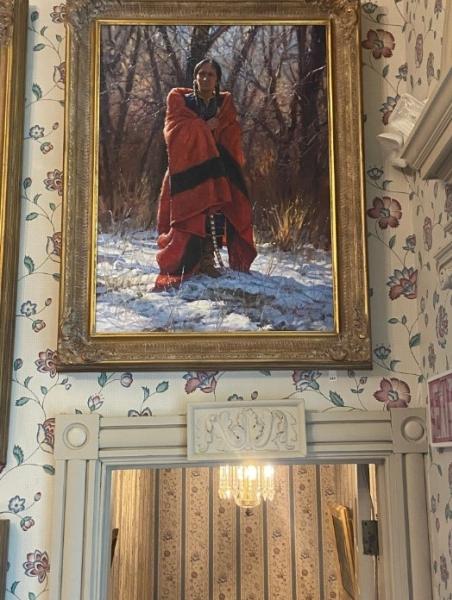 After visiting the exhibits in the mansion, don't forget that there is also an exhibition of public art in the Sculpture Garden. It contains 27 pieces of work by some of the finest Indiana sculptors.
The museum is located at 920 State Street in Lafayette. Guided tours are offered throughout the week. Visit Haan Mansion online for their schedule of events and special exhibitions.
For more information, and for you have a perfect tour experience, please visit Home of Purdue.