I believe I can speak for all when I say the pandemic has been tough on us. Our plans have changed, laws have been put in place on what we can and can't do, and we all have had to adjust to this "new normal." Personally, I felt like I needed a break from school work to do something fun in the midst of the pandemic, and that's when I stumbled on Mission: Breakout Lafayette.
Before I made my journey to the place, I did a little research on their rooms, which are mystery rooms with different themes where the goal is to solve your way out within 60 minutes. There are a total of four rooms: Apocalypse, Masquerade Manor, Sherlock's study and The Elevator (coming soon). I decided on Masquerade Manor because I liked the "high profile crime" theme and also because it was their highest-rated room. Concerning the prices, they stay the same no matter the room you pick: for each child you pay $20 and for each adult, you pay $25.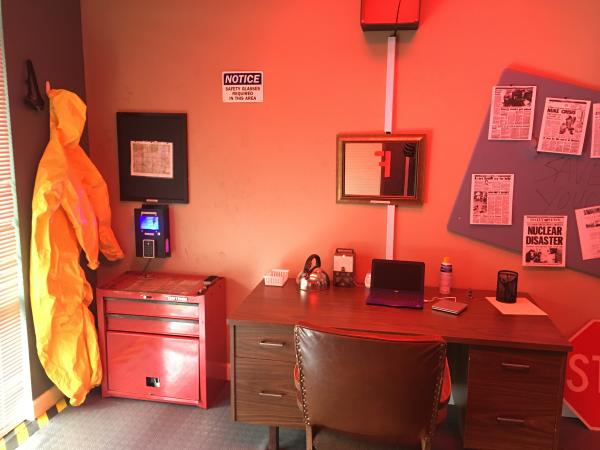 Apocalypse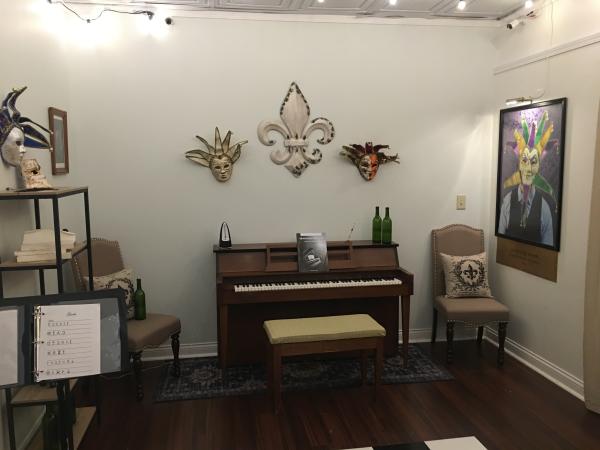 Masquerade Manor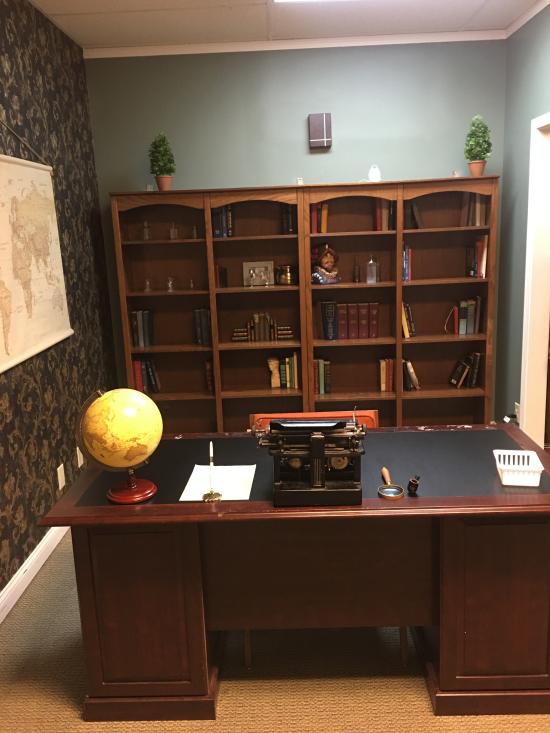 Sherlock's study
When my friend and I arrived at Mission: Breakout Lafayette, we made sure to follow their COVID protocols by wearing masks . The interior had a set of couches and bar stools in the waiting area but what caught my eye was the "hall of fame" wall of previous customers who finished the game within the shortest time. It didn't take long before we were welcomed by the owner, Eric Simons, who gave us a brief overview of what to expect and after assuring us the rooms were not made to scare and are very family-friendly, we started the game.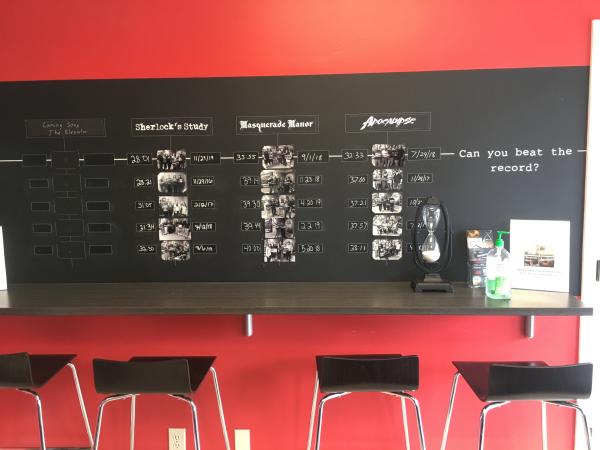 The "hall of fame" wall.
During our 60 minutes, there were a lot of "ah-ha" moments, laughing and confusion because we got stuck sometimes and had no idea what the next clue was. This is where Eric came in, by giving us clues through the screen but only on the condition that we had to sing or dance for him. After our high-pitched performance of "Happy Birthday," we were able to solve the room almost a minute before time ran out. We honestly had a great time and it was a great alternative for an activity during this "new normal."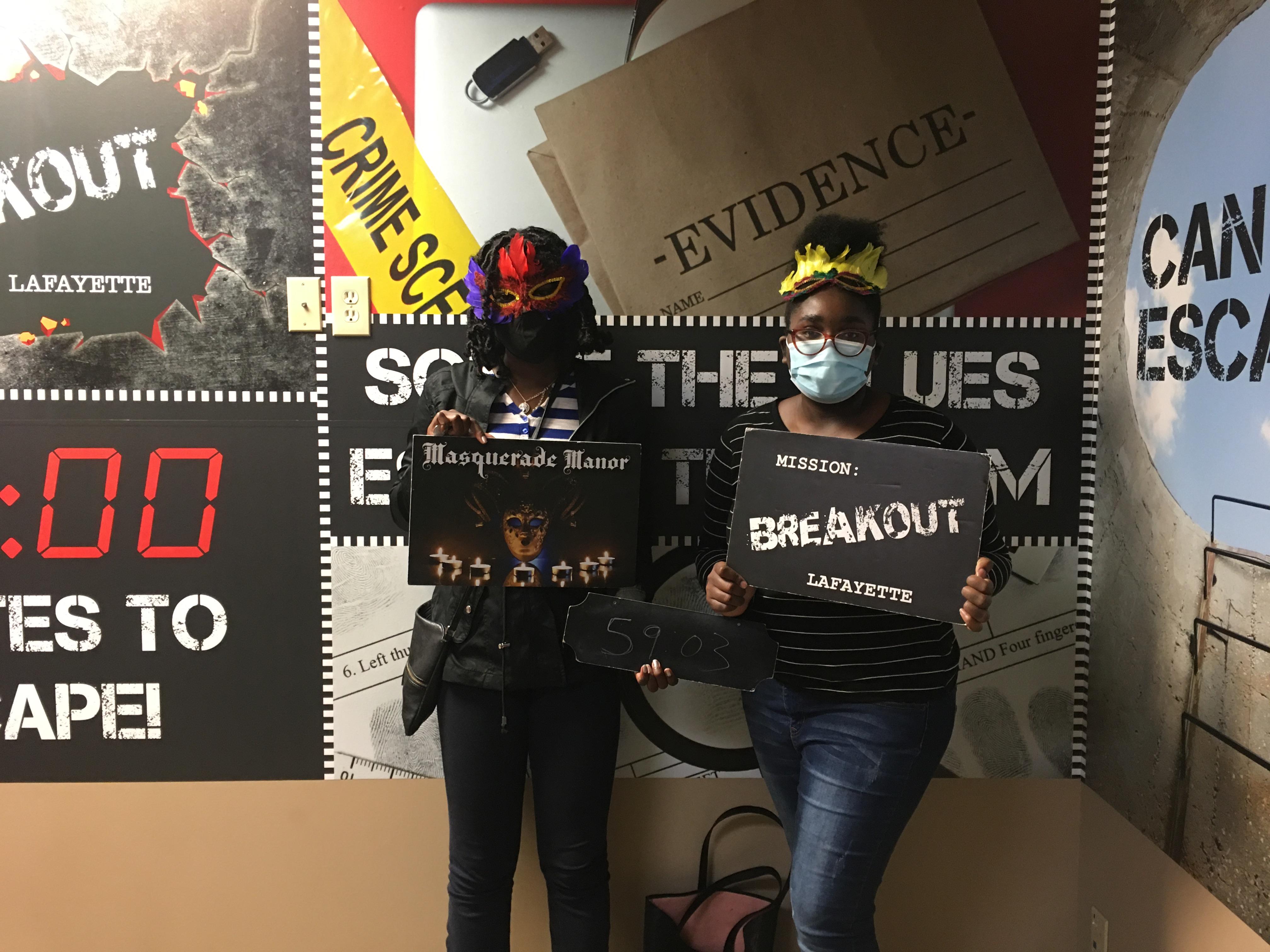 Our victory photo of finishing the room at 59:03.
Well, if this doesn't persuade you to go, I'm sure the free masquerade masks after playing the Masquerade Manor will! For more information on where to find activities to do and more places to go, visit the Home of Purdue Blog.
Toritsegbogwa Jakpa, Purdue University Student, shares this blog.
Mission Breakout: Lafayette
You have 60 minutes. Can you breakout? Mission: Breakout is an escape game adventure brought to life. Players are "locked" in a themed room and have to work together with other players to solve clues, to work...
Contact info click here