Hola! Hello! Nihao! No matter what language you speak, if you are looking for a good time and great service, with a relaxed neighborhood vibe AND authentic Mexican food … Martha Local Bar, 522 S. 4th Street is the place to go! Added bonus: free live music on weekends.
Oh! And don't let the City's utility work out front throw you off. The Dining Divas and Dudes found plenty of easy parking right behind the restaurant, just off the alley.
Open since August 2022. Owner Martha Trinidad first came to Lafayette in 2007 from Momax, Zacatecas, Mexico with her husband and three kids. Their original plan was to stay "for a couple months" to help a family member who owned an apartment complex here. Long story short, they ended up staying for 16 years! When the apartment sold recently Martha decided to return to the bar/restaurant business which she had back home.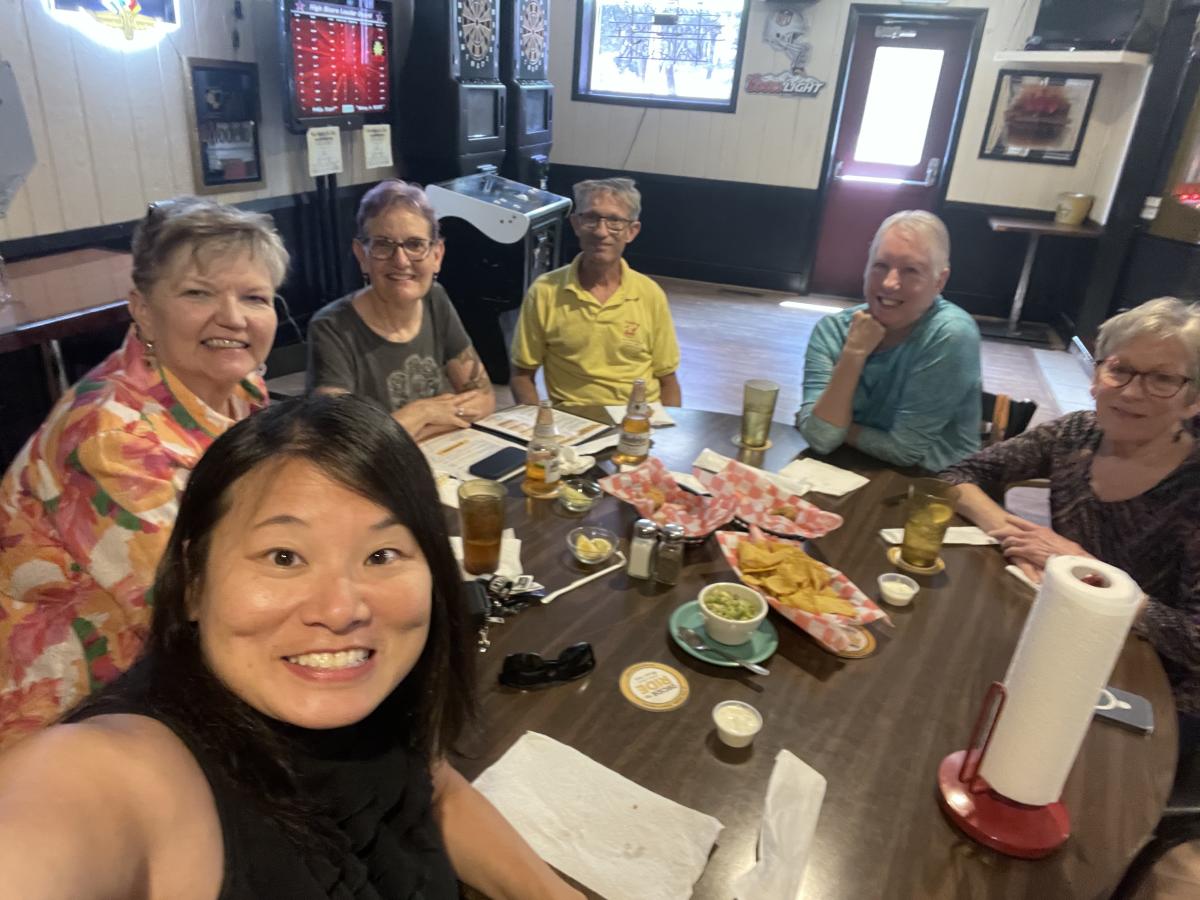 Our server Dravin was super friendly, answered all our questions and helped with suggestions. Every dish is made to order using fresh ingredient so it was easy to ask for adjustments as needed. No cheese? Substitute avocado? Want extra peppers? No problem.
As always, we started with appetizers:
Jalapeno poppers: Jerry - "Love these! Pass the plate back over here please."
Breaded mushrooms: Linda - "Mmmmmmm, huge & juicy!"
Guacamole: Iseral - "Great guacamole, reminds me of my mom's!"
For lunch the D & Ds ordered:
Kay: Ceviche tostada. Fish with lime, veggies, cilantro and avocado on top. Really good tangy lime flavor. Perfect size for lunch.
Linda: Fish burrito. Flavors all melted together. Seamless combination of melty goodness.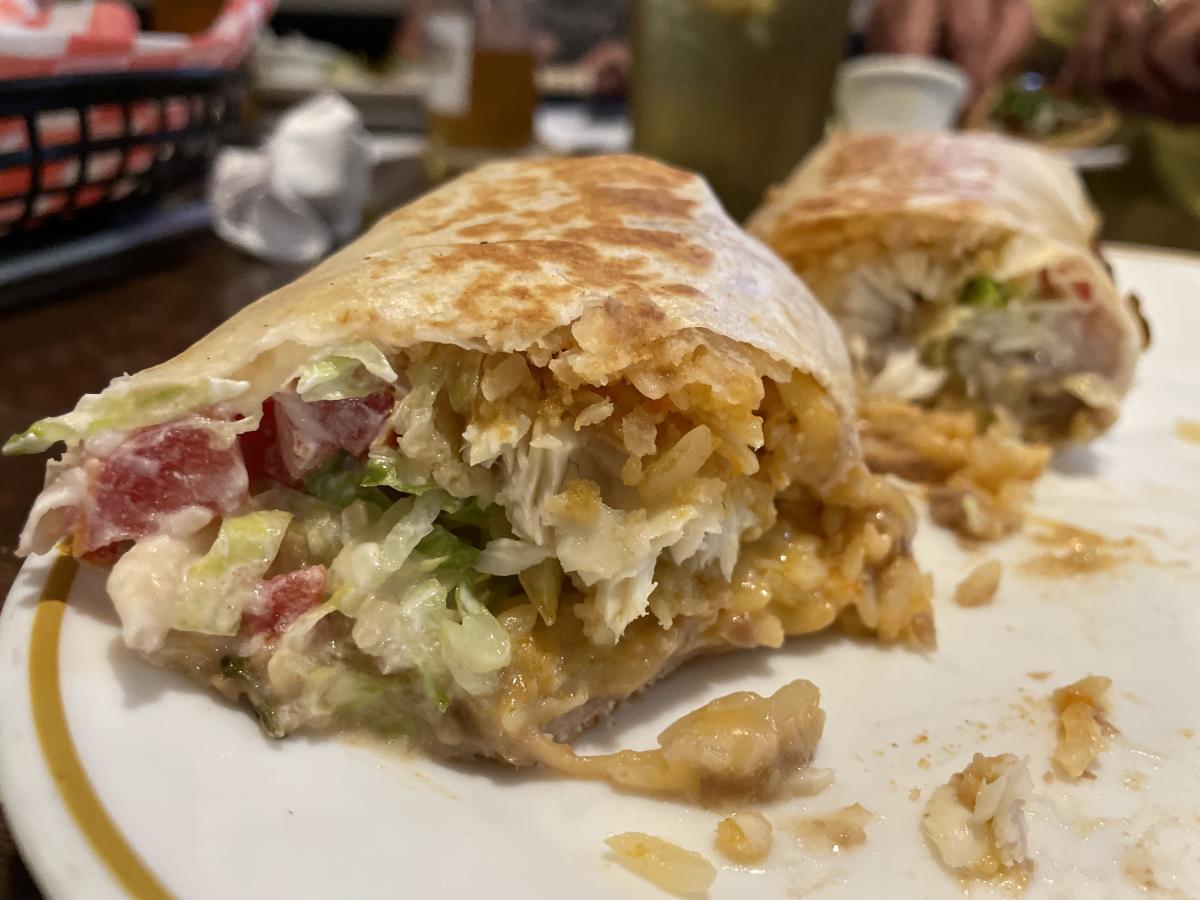 Jerry: Chorizo taco, corn tortilla. As good a taco as there is in town. Bang for the buck, taco special here on Tuesdays are the best.
Margy: Veggie fajitas, corn tortillas. Hit the spot! Love the fresh homemade tortillas, topped off with some of the guacamole and salsa.
Jo: Veggie fajitas, add egg & avocado, no tortillas. Peppers and veggies all so fresh, mixed well together. Stayed nice and hot, more than enough food. Loved my fresh ice tea as well.
Tetia: Grilled tenderloin. Great grilled flavor and fries.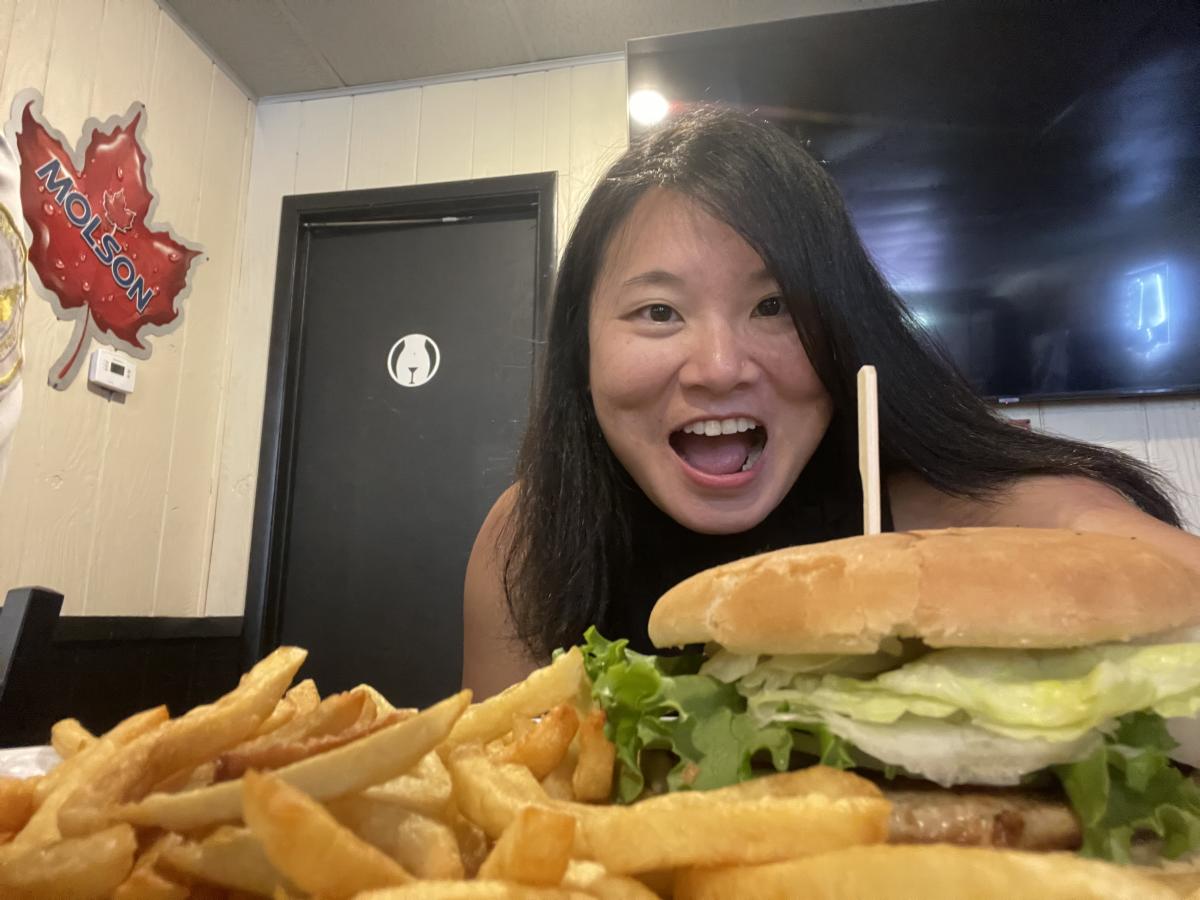 Iseral: Fajita burrito, steak. Nice mix of big veggies. Melt in your mouth flavors. Generous portions, needed a to-go box.
At Martha Local Bar, you are treated like family with different food and drink specials each day in addition to the regular menu. Mon-Wings, Tues-Tacos, Wed-Pork chops, Thur-Tenderloin, Fri-Fajitas, Sat-Everything, Sun-Menudo. Meals come with your choice of traditional Mexican or American sides. Rice and beans for that south of the border flavor? You got it. Potatoes, gravy and green beans your thing? You bet.
Want to know more? Check their website Marthalocalbar.com, or follow them on Facebook, Instagram, and TikTok.
MLB is a smoking bar, but they turned on the fan when a comment about the smoke was made, again very accommodating. The smoke was not bad, and the great food made it easy to overlook.