Hail, rain, snow, you name it! Unexpected weather is common in Indiana and can really throw a wrench in your plans. However, this doesn't mean you need to waste a day sitting inside. There's plenty of ways to still have fun and enjoy your day, even when the weather gets in the way.
(Purdue University Student, Isabel (Izzy) Sautter, shares this blog. This blog is part of a series of articles submitted to Visit Lafayette-West Lafayette through a cooperation with a 400-level travel writing class at Purdue University.)
 Head to these five places to wait out the weather:
1. Lazy Cat Lounge:
As a pet lover, Lazy Cat Lounge is one of my favorite places to go. There's nothing better than cuddling up with furry friends on a stormy day. Lazy Cat Lounge is Lafayette's first ever cat cafe. You can enjoy snacks and play with all of the cute adoptable cats. You'll walk out with a full heart and maybe even find a new friend to take home.
2. Movie Theater: Eastside 10 IMAX, Lafayette 87, or Wabash Landing 9:
Enjoy the taste of buttery popcorn while you sit back and watch a new release. Going to the movie theater is a great way to spend a gloomy day. Go see a comedy, a horror movie, a romcom- your choice!

3. Triple XXX:
Triple XXX is a West Lafayette classic. This diner offers burgers, fries, milkshakes, and of course, root beer! It was even featured on "Food Network." The diner is very old-fashioned (in the best way). Everybody sits at the counter, meaning you'll be able to interact with others and make new friends on a rainy day.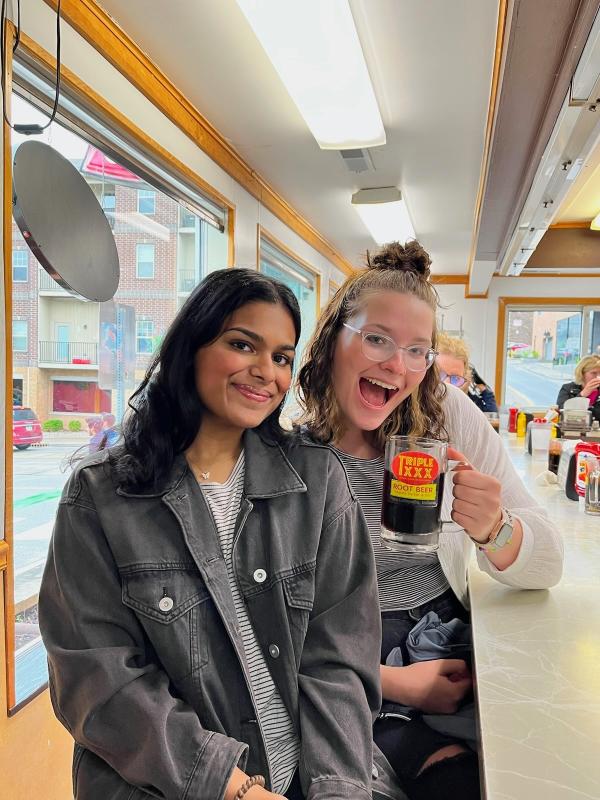 4. Von's:
Von's is an independent bookstore that's filled with all kinds of unique and vintage items. You can spend hours there exploring and browsing the aisles (while waiting for the sun to shine). They even have books piled all the way up to the ceiling. It's a quaint shop with a friendly staff. Von's is a West Lafayette classic, and definitely a great place to check out, rain or shine.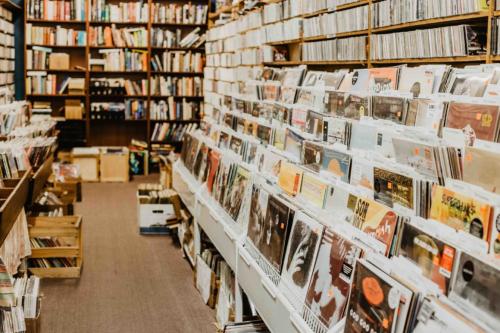 5. Tsaocaa:
They offer so many different choices, from milk tea to bubble tea, and even slushies. I would recommend getting their passion fruit tea with popping boba (so delicious).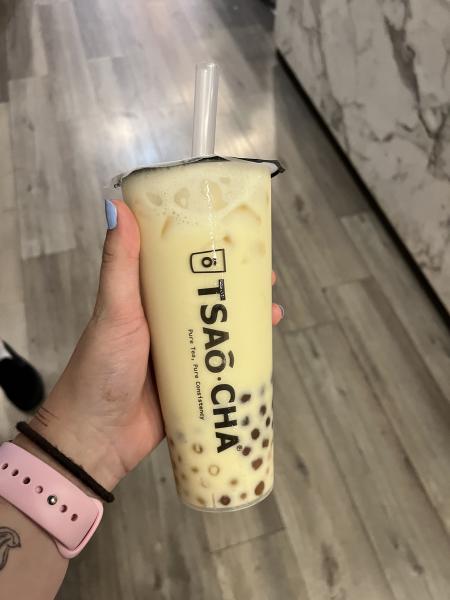 Don't let the bad weather get you down. There's still so much to see and do. Head to these five wonderful places and enjoy a great day, despite the gloomy weather. 
Learn more about all of the places West Lafayette/Lafayette has to offer at Home of Purdue.