Greater Lafayette is home to a rich history of music and entertainment. Famous entertainers have been born and raised in the area as well as great artists have called Lafayette their home. Check out this list of musical and entertainment fun facts. If you have any to add, please share on social and tag #homeofpurdue.
Did you know that Axl Rose, (born William Bruce Rose, Jr.), an American singer-songwriter, musician and lead vocalist for the hard rock 1980s band Guns N' Roses, was born and raised in Lafayette, Indiana?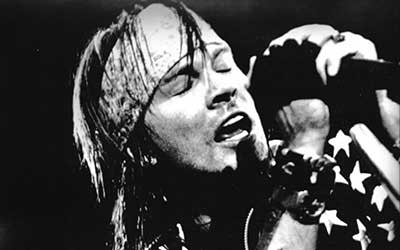 Did you know that one of the greatest clowns of all time, Emmett Kelly and his persona of "Weary Willie", chose to call Lafayette his hometown?
Did you know that Indiana's oldest bar is right here in Lafayette? Established in 1835 as the "Cherry Wood Bar" of the Lahr Luxury Hotel, and issued Indiana's first liquor license. The "Cherry Wood Bar" was later renamed the Knickerbocker Saloon in 1874 when the areas first player piano was introduced. The Knickerbocker boasts a guest list including; President Grant, Mark Twain, Al Capone and even Neil Armstrong (though rumored not much of a drinker).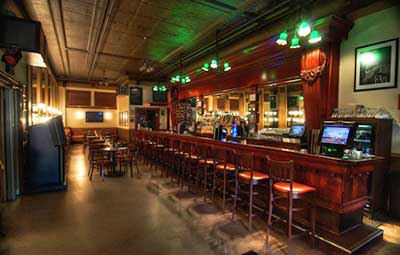 Did you know that Kermit the Frog was named after a Purdue professor of philosophy who was a childhood friend of Jim Henson? 
Did you know that Sydney Pollack, an Academy Award-winning director, producer, actor, writer and public figure, who directed and produced over 40 films was born in Lafayette, Indiana? Sydney Irwin Pollack (July 1, 1934 – May 26, 2008)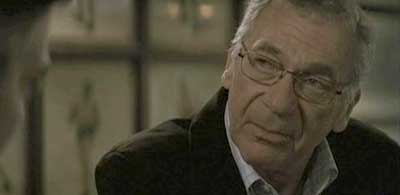 Did you know that Neil Armstrong and Orville Redenbacher were more than just the first man to walk on the moon and the "popcorn king?" Both were in the All-American Marching Band while at Purdue. Neil played the baritone and Orville played the tuba. 

Did you know that Tom Kelly, one of the most famous songwriters in the 80's and early 90's is a West Lafayette High School graduate.  He wrote a string of number one and top ten singles and some were the longest charting number ones of the decade!  ("Like A Virgin", Madonna, "So Emotional", Whitney Houston, "Alone", Heart, "True Colors", Cyndi Lauper, "Fire And Ice", Pat Benatar "In My Dreams", REO Speedwagon, etc).
See history being made at these local venues!