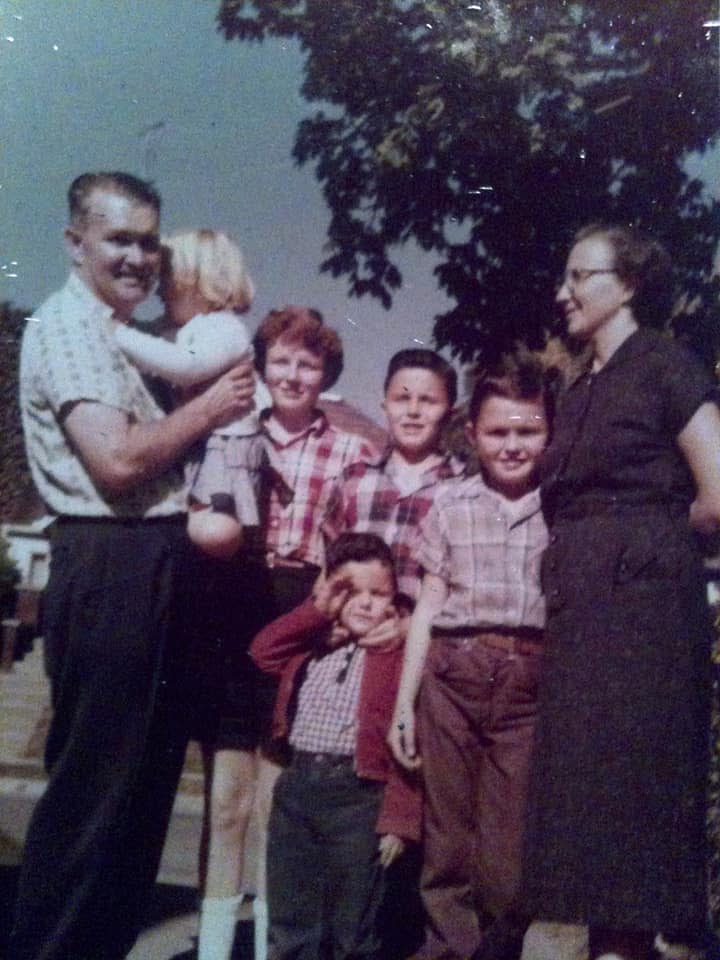 2020 has been a year to reflect and remember the important things in life. This past June's DAD's day had me doing a lot of thinking about my wonderful father. My dad was my whole world as a kid! As the youngest I struggled to keep up with my four siblings. He died when I was 6 years old and Father's Day for many years was never a good day after he died. I am grateful for our time together, the memories we shared and the strength I got from him! In 2020 along comes this COVID-19, quarantine, social distancing and the memories of my dad, our early family vacations and day trips, which are strong memories now.  
The trips I remember best were piling in our car and going to a state park in Indiana. Back then all five of us kids sat in the backseat with no seat belts and I usually ended up on the floor on that big hump in the middle. When I was lucky one of my 3 brothers would pick on me and I was able to sit up front between mom and dad.
Dad always drove and he was very no nonsense in the car. No questions on "when will we get there?" were allowed. I do remember trying to ask that same question in different ways with Dad responding "good, creative try, but you know the rules". I don't remember singing in the car a lot except mom starting a round of "On the Banks of the Wabash", when she knew we needed a calm singing opportunity. I also recall lots of comic books, Highlight Magazines, and children's puzzles. Our trips were always the same; rush to get food packed, luggage (when needed), sweatshirts and balls or outside games loaded in the trunk. Dad was the best car trunk packer and it seemed huge until food, drink, games and everything needed was piled up to be packed inside. Every item was always in the right order, so that the cooler was easily assessable when needed, without any loose items to move around.
This was true too of the shorter picnic trips in town or visits to dad's relatives in Delphi, Indiana. Our picnics were the best! Lots of hiking, frisbee tossing, throwing around footballs or our version of baseball. I remember the homemade food as being the very best too, that often-included Dad's favorite dessert, cherry pie made by my mom from the cherries we picked from the tree in our backyard, and/or mom's special recipe for wonderful chocolate chip cookies.
My early memories of travel are much like I feel most family trips will be like as families feel ready to first get out and explore after this country's quarantine. The trips will be close to home, playing games together, hiking and exploring many outside venues. Those local trip were the very best. The great memories of trips with my dad and family are the very best memories of my early life and my dad. I am very grateful to have these recollections tucked in my mind and hope that the lessening of the quarantine and your desires to get out with your family will let you travel together and engage with those that are important to you.
Your food does not have to be homemade if that's not your thing. Many local restaurants will create a fabulous picnic experience. There are great places to visit locally, within a short drive in Indiana. Let the memory making begin!