I don't know about you, but fall is my absolute favorite season. I love the food and drinks, the pumpkin patches, the apple orchards, and all things fall. So to get in the mood for the fall season, I took a day trip to Fair Oaks Farm!
Purdue University Student, Kali Baker, shares this blog. This blog is part of a series of articles submitted to Visit Lafayette-West Lafayette through a cooperation with a 400-level travel writing class at Purdue University.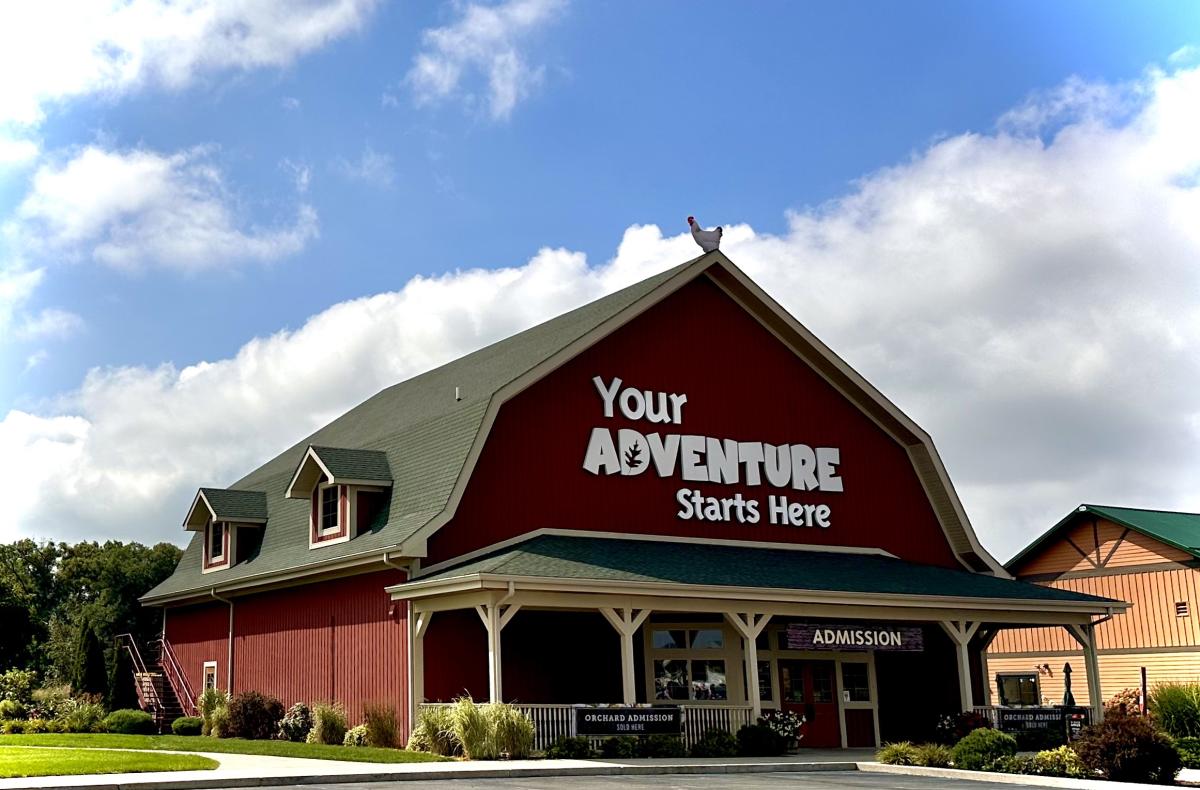 Fair Oaks is a very large dairy farm about an hour north of Lafayette. It offers ample activities to enjoy and many educational experiences.
My mom tagged along with me, and we spent a full day exploring, learning, and enjoying what Fair Oaks had to offer. Here are four of our favorite things:
Pig Adventure
We started our day with the Pig Adventure. It's a little over an hour and they take you to see how they raise their pigs. They take you through their pig museum which is filled with facts and information. You get to see the actual sows (female pigs) at every stage of life and even get to see some piglets up close! Here's a crazy fact, around 250 piglets are born every day at Fair Oaks!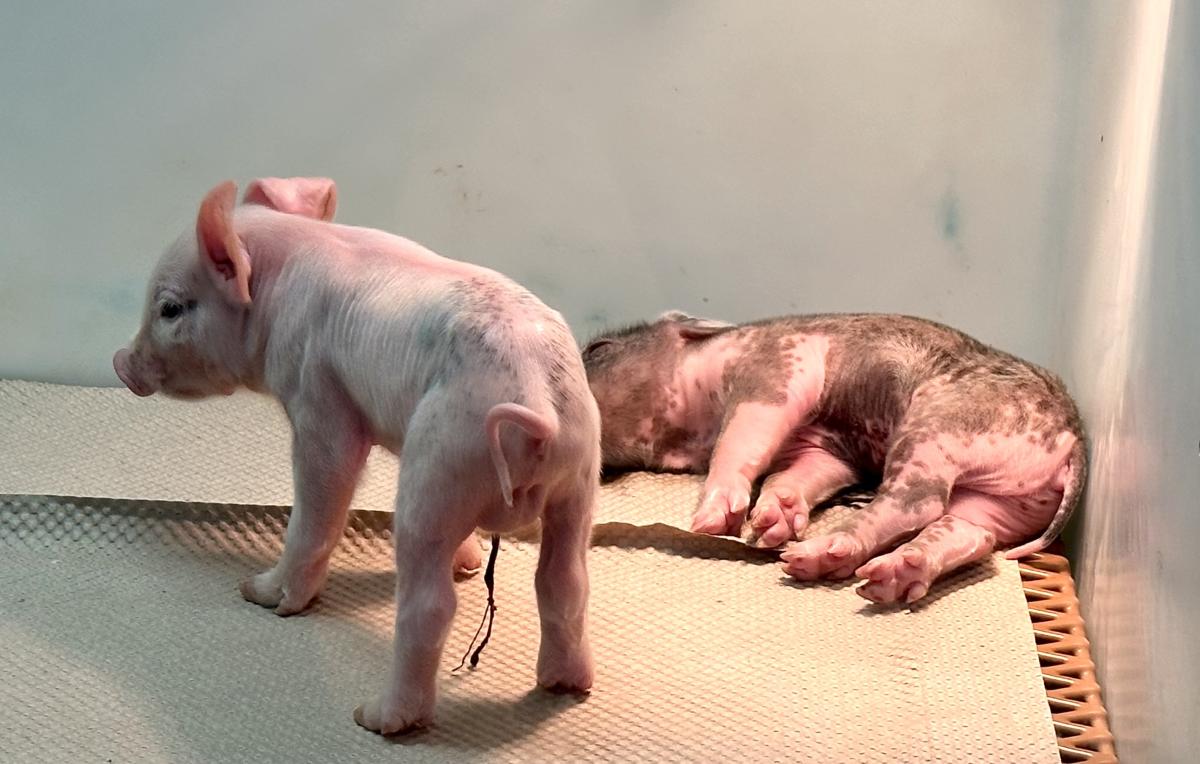 This is a picture of some piglets that had been born just 2 days before and one of the little guys is sleeping and the other one still had its umbilical cord attached!
Dairy Adventure
We then headed out on the Dairy Adventure. This is a very similar process to the Pig Adventure but with cows! They take you on a tour of their dairy facilities and you learn everything there is to know about harvesting milk. Their dairy museum was one of the coolest parts. It had many areas for children to play, interactive experiences, and more facts and info on how dairy farming works, as well as its history!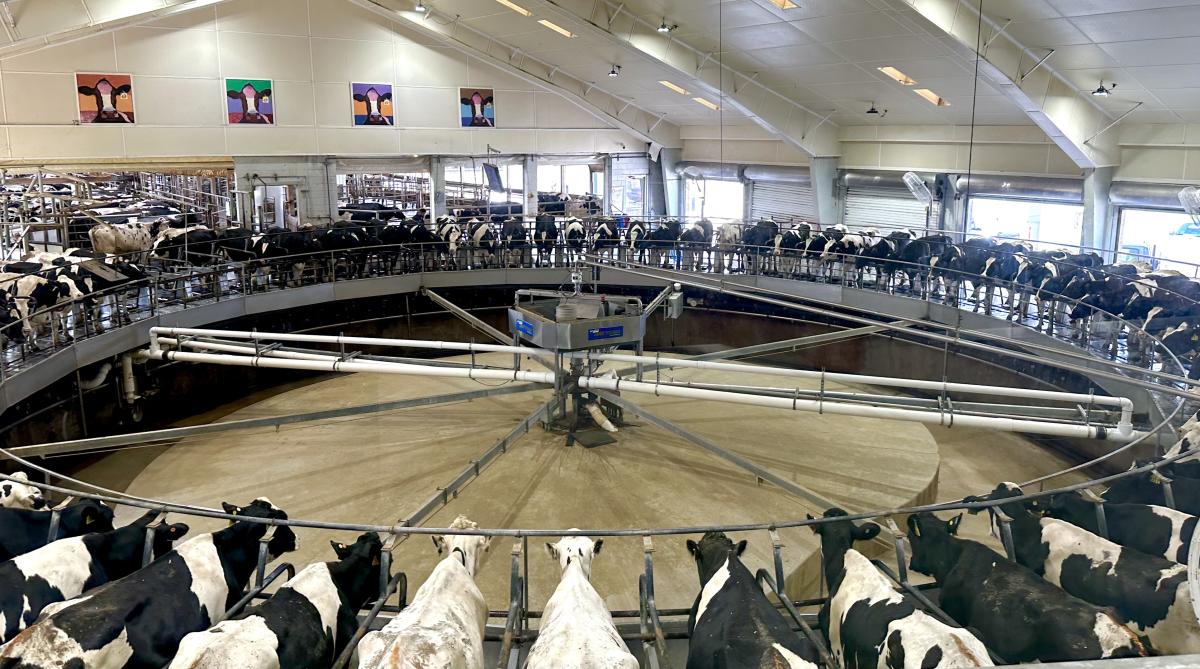 This is a photo of the milking carousel! Here the cows get milked by their automatic milkers. This runs 24 hours a day and produces around 280,000 gallons of milk each day.
One of their other buildings includes a birthing barn where you can watch a calf be born! We didn't get to experience that, but a calf had been born about two hours before we arrived, and he was in his little pen resting.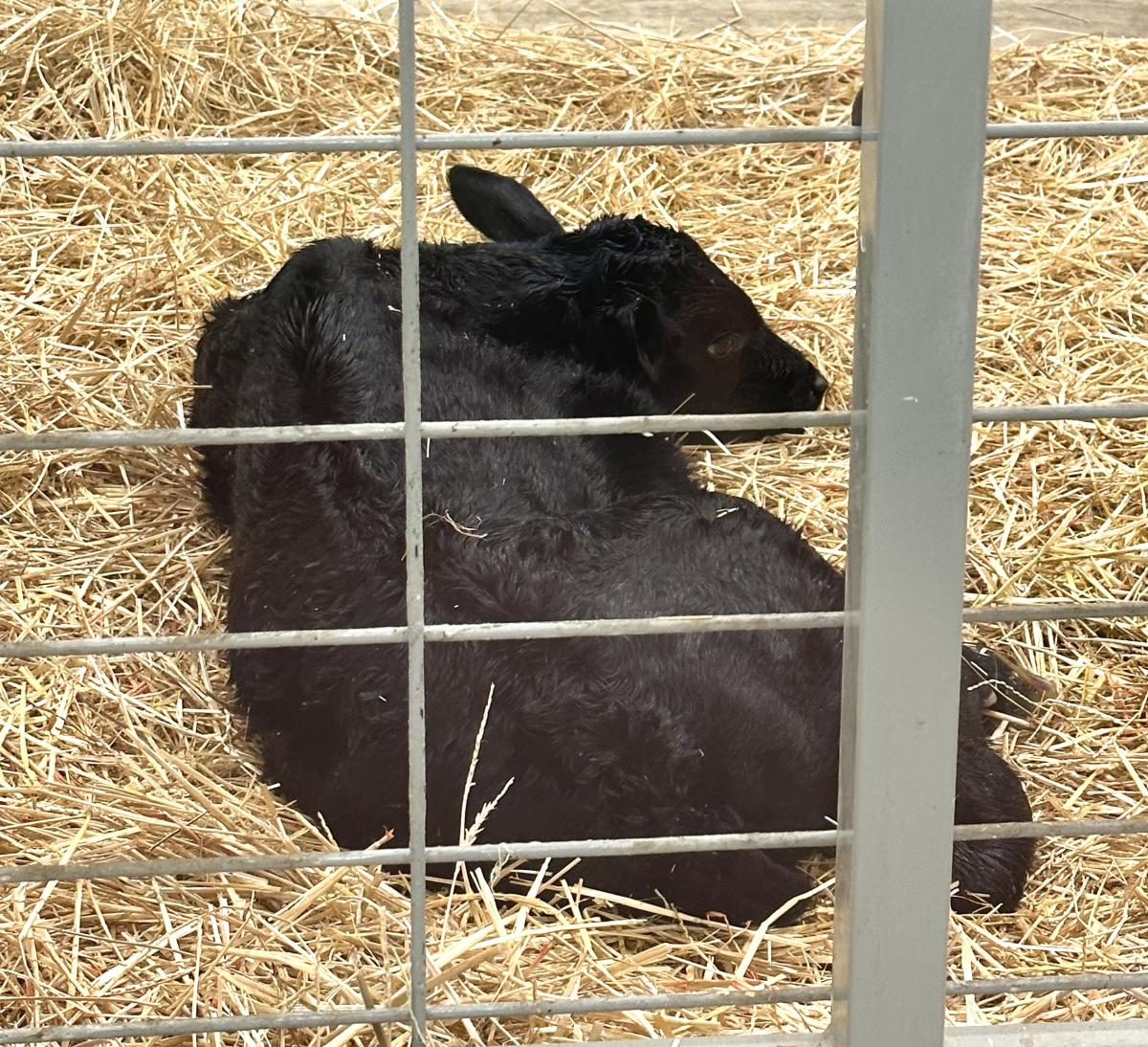 This is the newborn calf that was born at 11:36 a.m. the day we visited.
Market
We also went to the market where they sell an assortment of their cheeses and ice cream made from their own milk. We had to try some of their ice cream, so I got the cookies and cream, and my mom got the butter pecan. It was absolutely delicious and the perfect treat. We purchased some of their smoked gouda and habanero havarti cheese. On top of that, we bought some homemade apple butter, apple cinnamon donuts, and a little cow stuffed animal.
Apple Orchard
Probably my favorite part of the day was picking apples at the orchard and exploring the farm. They have multiple kinds of apples to pick, and their orchard is massive! You can rent a golf cart to drive through the orchard, so my mom and I did just that and picked some Honeycrisp, Pixie Crunch, Summerset, and Gala apples. We're going to make some apple desserts for our family with them! In the fall, the different apples have different times of the months when they're ready to pick and the map they have tells you all about it.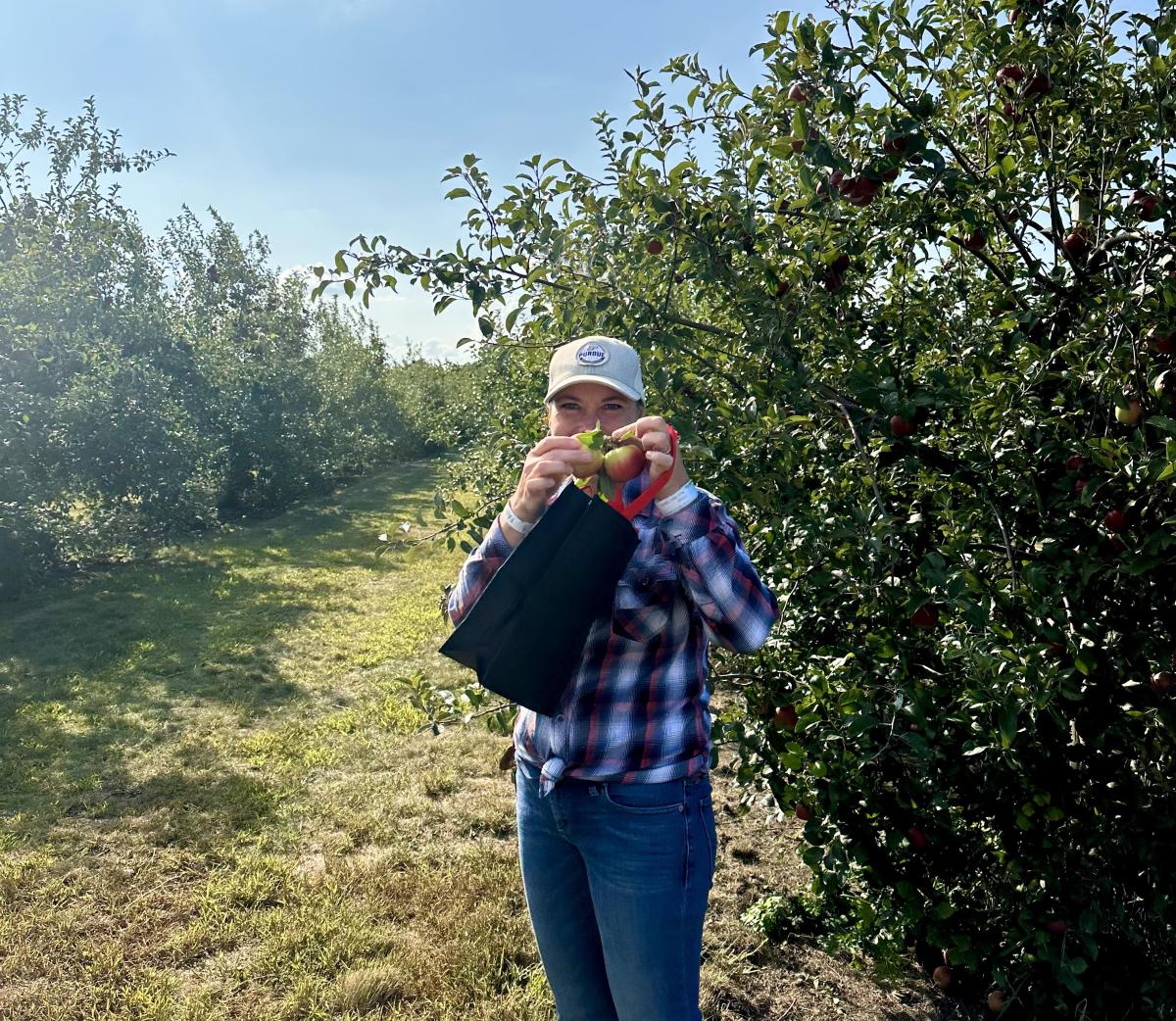 We also explored the rest of the farm on the golf cart and drove through their pumpkin patch, their sunflower field, and their wildflower field. It was so beautiful and really peaceful!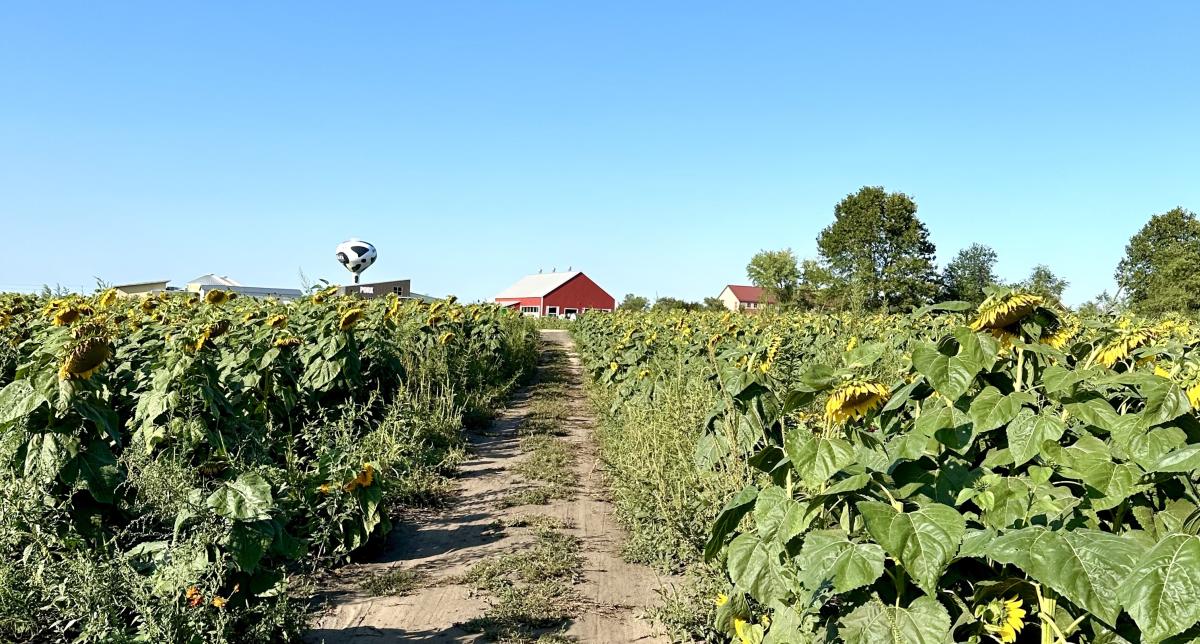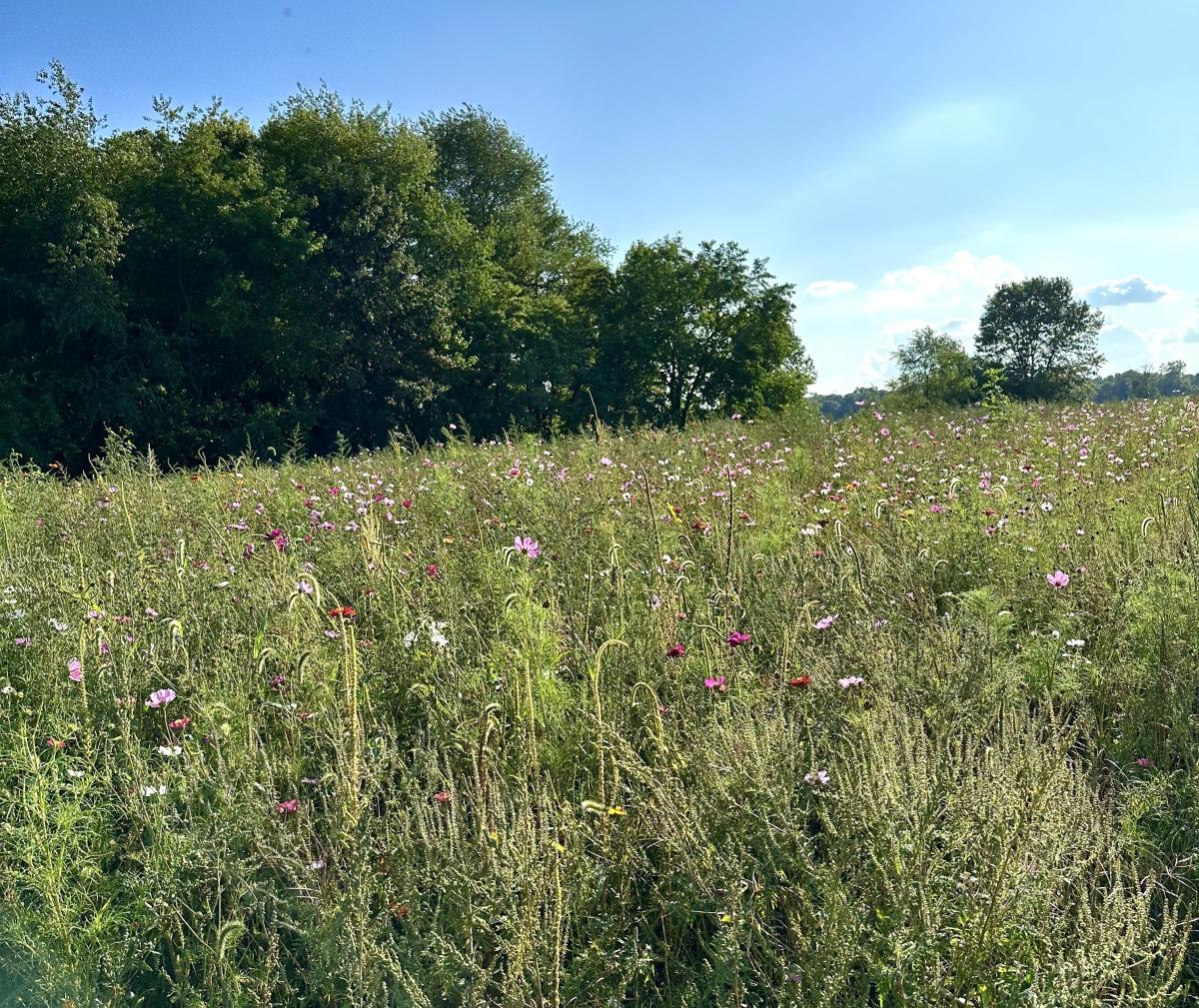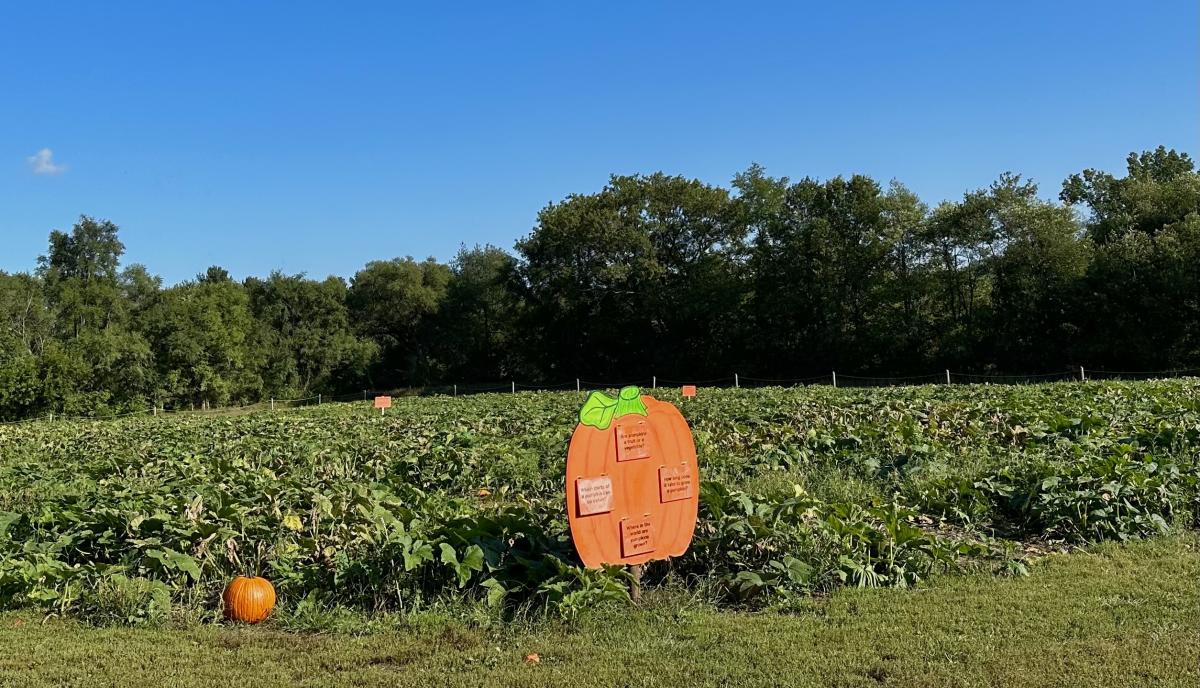 Farmhouse restaurant
At Fair Oaks, they also have a hotel if you want a longer stay, a huge restaurant called The Farmhouse, and a cafe called The Cowfe. After we were done with activities, my mom and I went to the Farmhouse for dinner; the staff was so nice, the service was great, and the food was delicious. A lot of their options for food is made with the products they make there!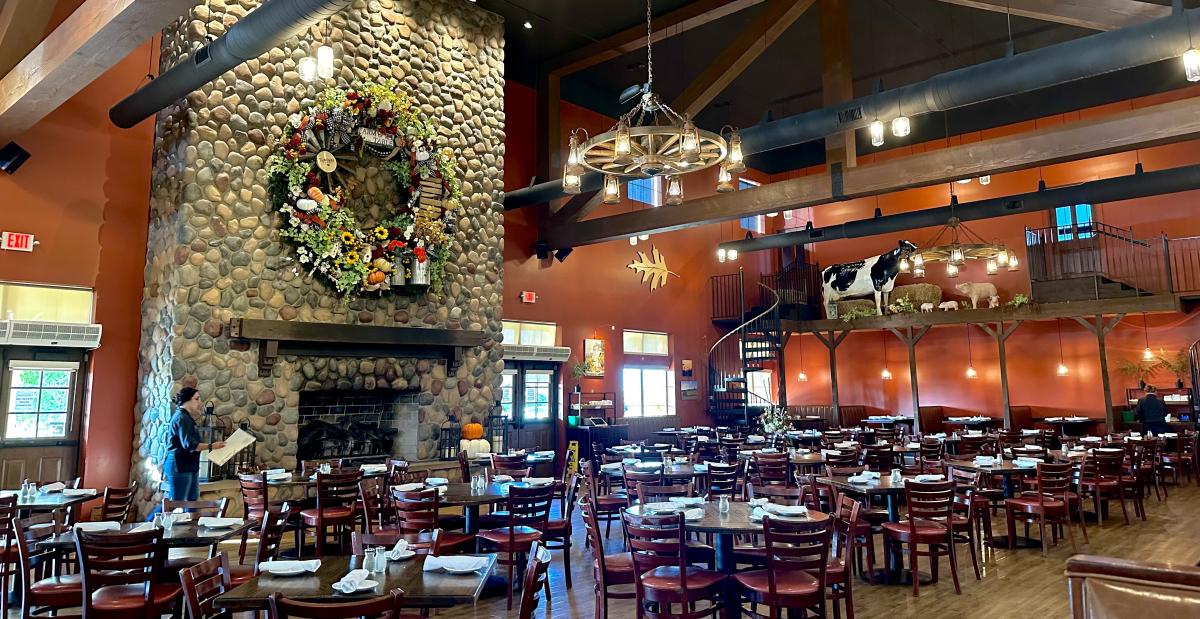 The Farmhouse Restaurant
During the fall season, Fair Oaks has a plethora of events including Applefest, Oktoberfest, Pumpkinfest, and the Halloween Trail!
Overall, this day trip was so much fun! With so many things to do and see you won't ever get bored; I know my mom and I didn't! For other day trip ideas, be sure to check out the HomeofPurdue website and blog for more information!