I love nothing more than a great day at the park. Spending time outside, going for a stroll surrounded by tall trees and happy people. Locally, there are plenty of parks for just about any activity you could think of. A place to exercise, see beautiful art, and take the kiddos to the playground in one stop.
I visited five parks around the West Lafayette/Lafayette area and below is a description of each beautiful park. Keep reading to choose the park that's right for you.
(Purdue University Student, Kaylee Meyer, shares this blog. This blog is part of a series of articles submitted to Visit Lafayette-West Lafayette through a cooperation with a 400-level travel writing class at Purdue University.)
Pickett Park
Location: 1400 Stadium Ave, West Lafayette
Accessibility Rating: 3.5
Pickett Park is a smaller park near the golf course and the France A. Córdova Recreational Sports Center on Purdue's campus. This is a lovely little park with a nice wide-open space for plenty of activities. Some of the activities you can do here include sand volleyball courts that are set up and ready for you and your friends to play. There is a nice workout area if you are looking for a spot to get some outdoor exercise in. There are also plenty of tables for a nice quiet spot to eat or hang out with friends and family. 
Be sure to check out the beautiful artwork and sculptures that are scattered throughout this beautiful park. Out of all of the parks I visited in the area, the artwork here certainly caught my eye. 
The main trail is gravel, and the grass can be a little tough to get through if you are someone who uses a wheelchair or walker. There is no handicapped parking, and the gravel lot may be difficult to navigate.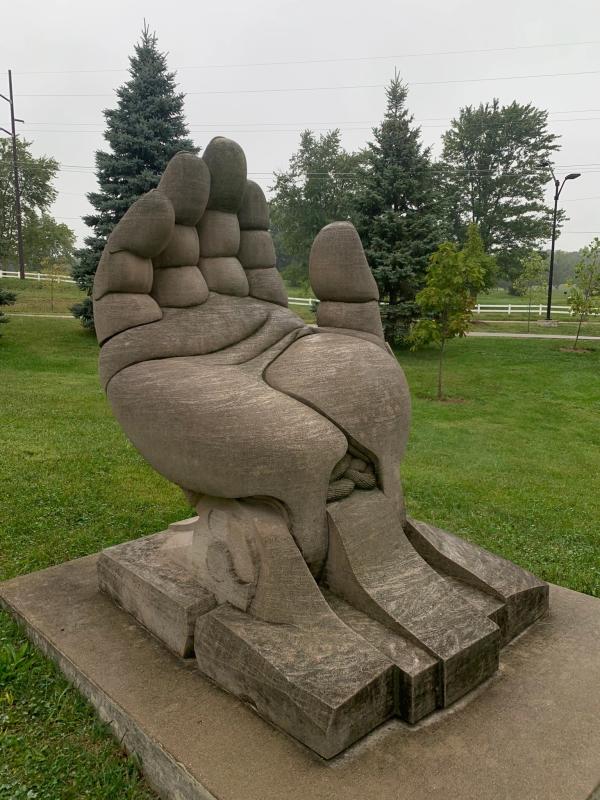 Celery Bog
Location: 1620 Lindberg Rd, West Lafayette
Accessibility Rating: 4.5
Don't be put off by the name; this is a wonderful park to visit, even on a wet and rainy day. Just off the water, you can find a nice, paved trail and a small bench to sit on and watch all the beautiful birds and ducks in this park. When you drive further into this big park, you will be met with plenty of parking and a nice welcome center. There are paved, dirt, and mulch trails so people will all ability levels should be able to find a lovely path to explore this area that feels different from the rest of West Lafayette.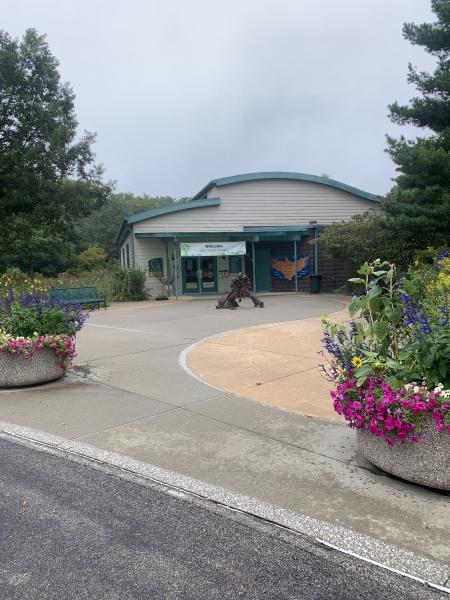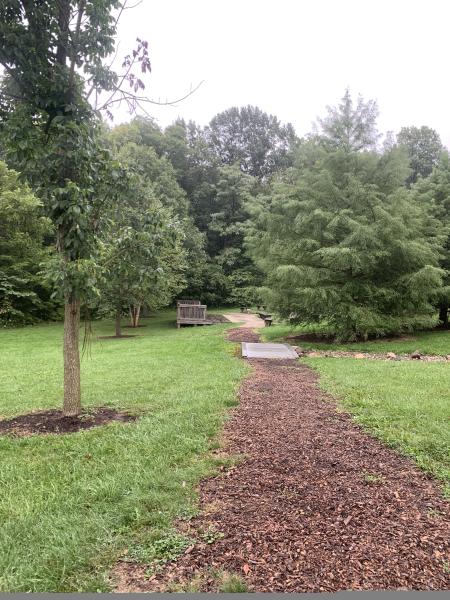 Cumberland Park
Location: 3101 N Salisbury St, West Lafayette
Accessibility Rating: 4
A beautiful park that is also a great sports complex! There is plenty of parking to accommodate the crowds that come in for the sporting events and farmer's markets in the summer. Around the park is a nice wide paved trail for walking and moving from the parking lot, around the baseball fields, by the playground, and to the shelter house with plenty of picnic tables for a delicious lunch.
If you are looking for fresh produce or beautiful art, be sure to check out the farmer's market on Wednesday afternoons, May through October.
As mentioned above, there is a fun playground for kids. The playground is less accessible with the mulch that surrounds the structure.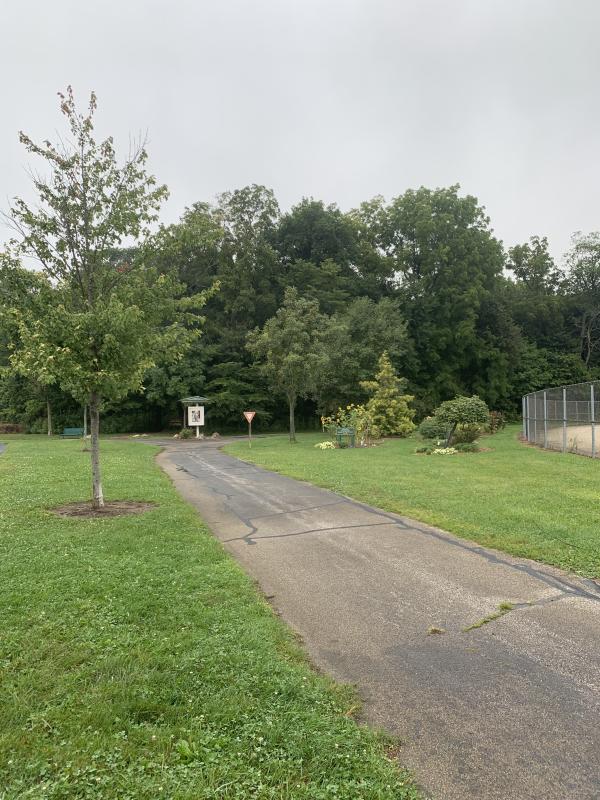 Happy Hollow Park
Location: 1301 Happy Hollow Rd, West Lafayette
Accessibility Rating: 4.5
This happens to be one of my favorite parks in West Lafayette, a lovely, wooded park that still has plenty of cleared open fields scattered throughout. This park offers fun for all ages, with multiple playgrounds for kids to get their energy out and a dog park for those who want their fur-children to get that energy out as well. This park offers wonderful amenities such as nice bathrooms and plenty of covered shelters for birthday parties, family reunions, and a nice place to find some shade. 
There is the main trail that is nicely paved and runs straight through the park. This trail is accessible for wheelchair users and gives people a great way to get out and enjoy being surrounded by nature. There is a sidewalk on the side of the playground, but the playground structures are surrounded by mulch. This may make the playground less accessible.  
There is also an off-trail that I like to call the trail of stairs. If you could guess, this trail has a lot of stairs.  However, the rest of the park is fully accessible and includes plenty of accessible parking.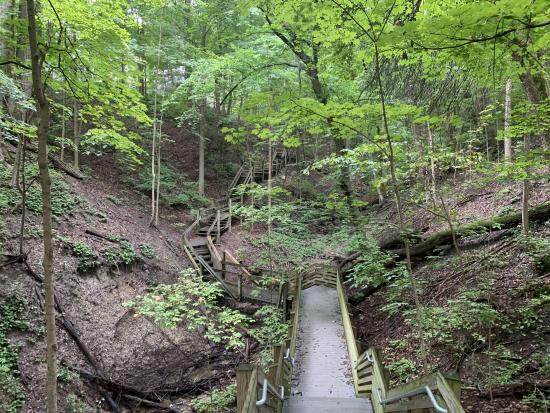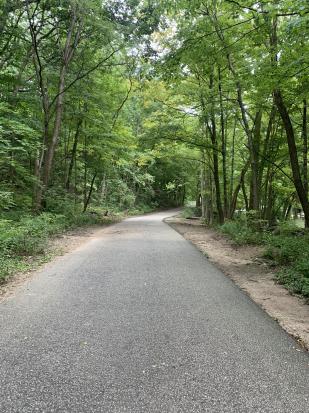 Tapawingo Park
Location: 100 Tapawingo Dr, West Lafayette
Accessibility Rating: 5
A small park that offers a lot! There is one main playground with nicely paved sidewalks around the park to get down to the water or just enjoy a nice walk. There are covered seating areas to sit and have a nice time with friends. The playground has a nice paved sidewalk nearby; however, this playground is surrounded by mulch, which may be hard to access for some.
Right next to the cute little park is an ice-skating rink, Riverside Skating Center, that is open all winter long. So, when it might be too cold to enjoy the park, hop on over and strap on those ice skates. There is a small parking lot so busy days might be crowded; however, there are accessible parking and accessible nicely maintained bathrooms.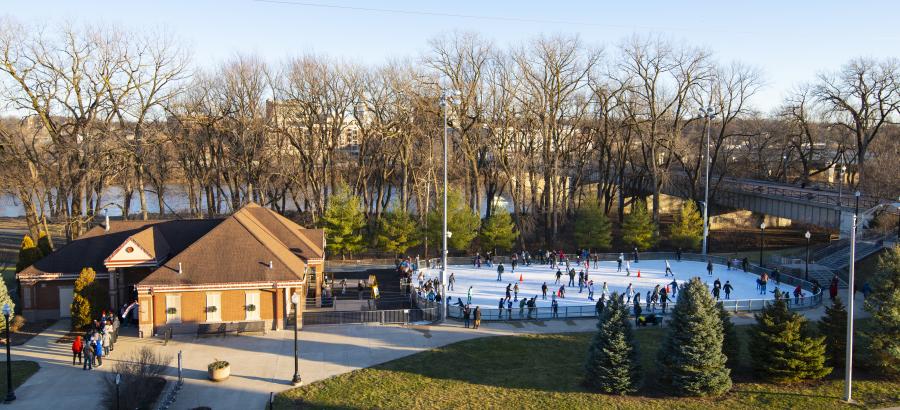 For more information on the Lafayette and West Lafayette area, visit the Home of Purdue Blog!