Imagine a store where you can find anything, I mean literally anything. If you're unfamiliar with what a flea market is, that basically defines it. Best of all, Lafayette is home to a number of specialty flea markets, where you can find lots of antique or vintage items for a modest price. Here's some of the ones you need to check out.
RamZs Emporium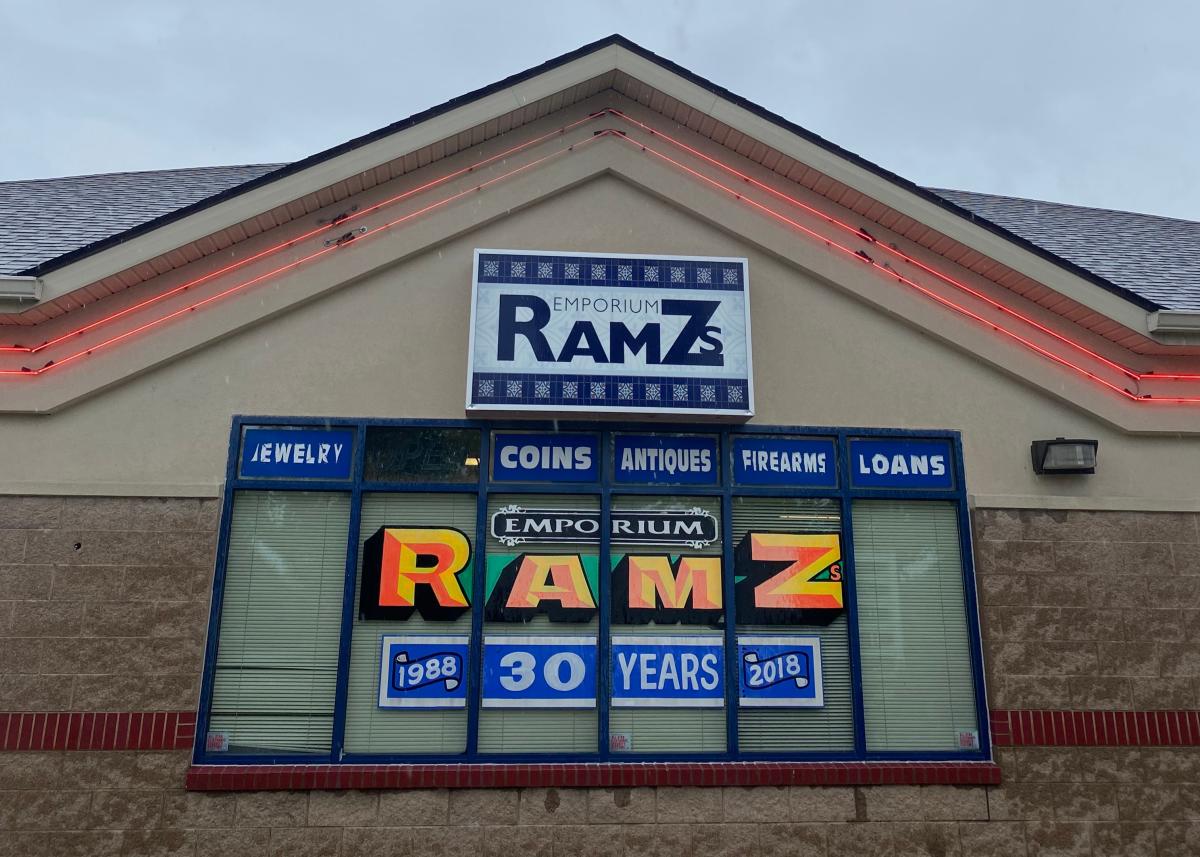 Located at 205 Farabee Dr N in Lafayette, RamZs Emporium has a wide selection of items that range from different instruments, books, retro video games, artwork, and Purdue vintage memorabilia.
Notably, they have an impressive Star Wars collection with items that might pique the interest of collectors and fans.
What sets RamZs apart from the other stores is its pawn shop set up, which specializes in jewelry. This includes repairs, resales, and purchases that can be made from the extensive jewelry collection in the store.
RamZs also has a massive collection of guns, both antique and modern, which are sold in store.
Because it's a pawnshop, RamZs has more newer items than the other flea markets.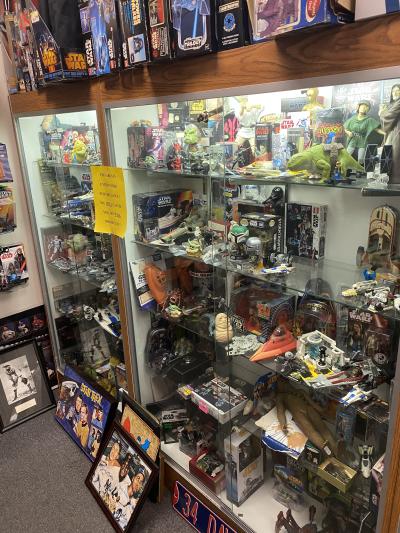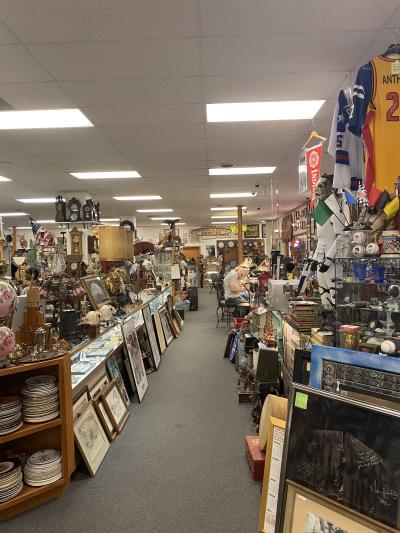 Sell It Here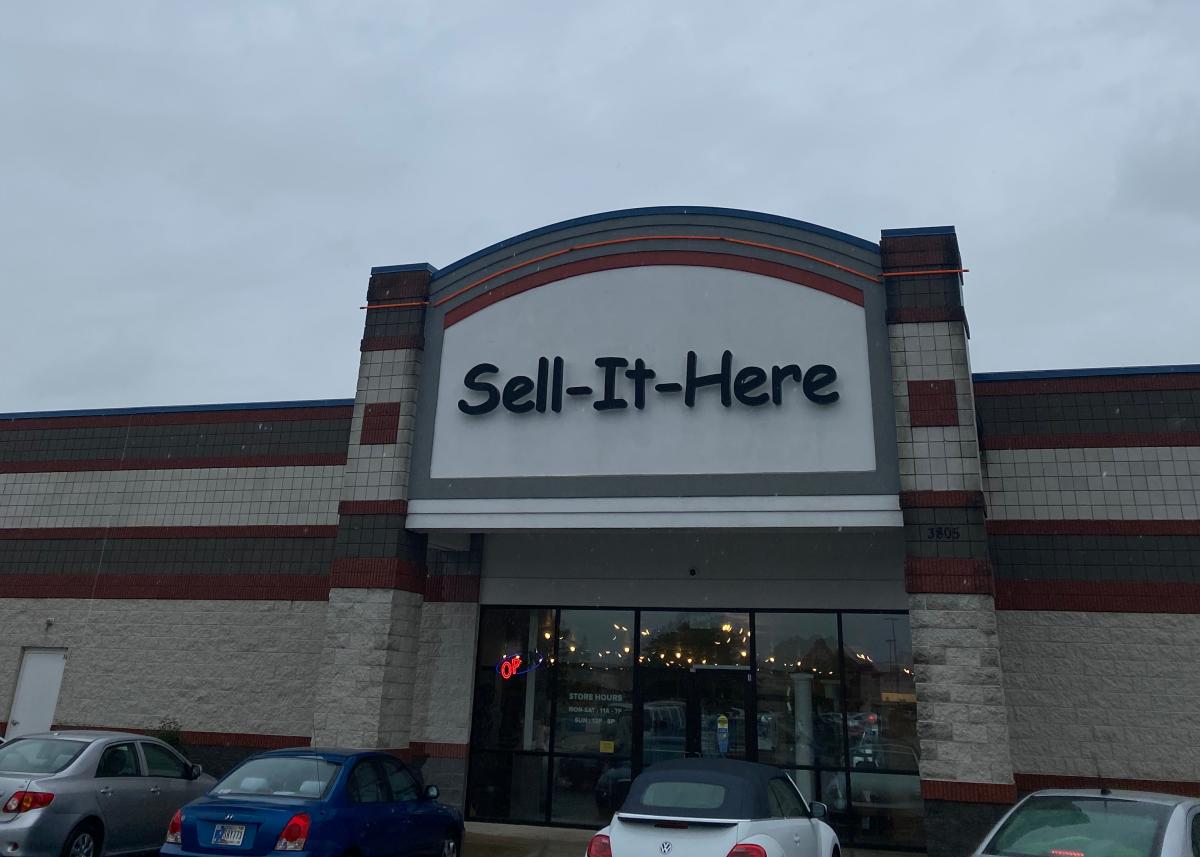 Specializing in antique and modern furniture, Sell It Here is the largest of the flea markets in Lafayette. The store encompasses 55,000 square feet, which is big enough that you need to take a few trips there to see everything. Half of the store is dedicated to furniture of all kinds and all ages: dressers, chairs, couches, mirrors, and more.
One of the things that jumped out at me was their incredible collection of sports trading cards, and Yu-Gi-Oh! cards.
Another cool feature was their large inventory of vintage handbags.
Sell It Here has the most diverse and dense collection of items. Like I said, you can find anything. The store is located at 3805 Fortune Dr. in Lafayette.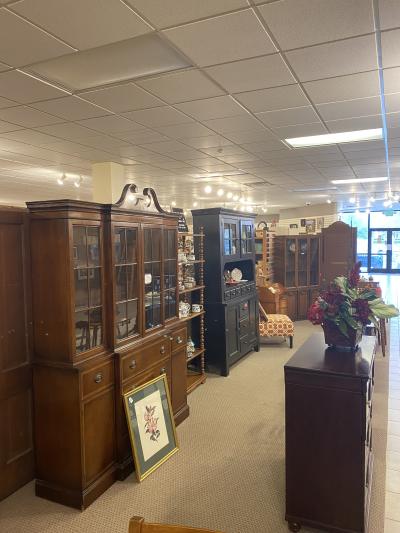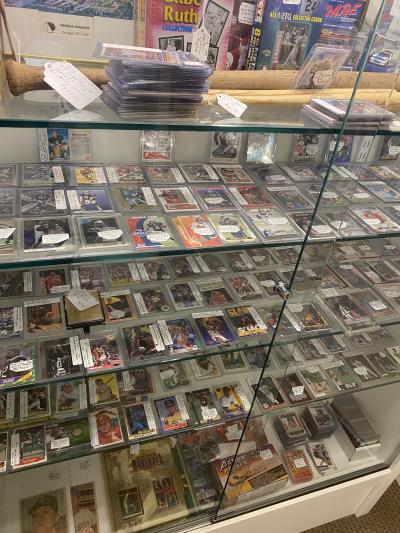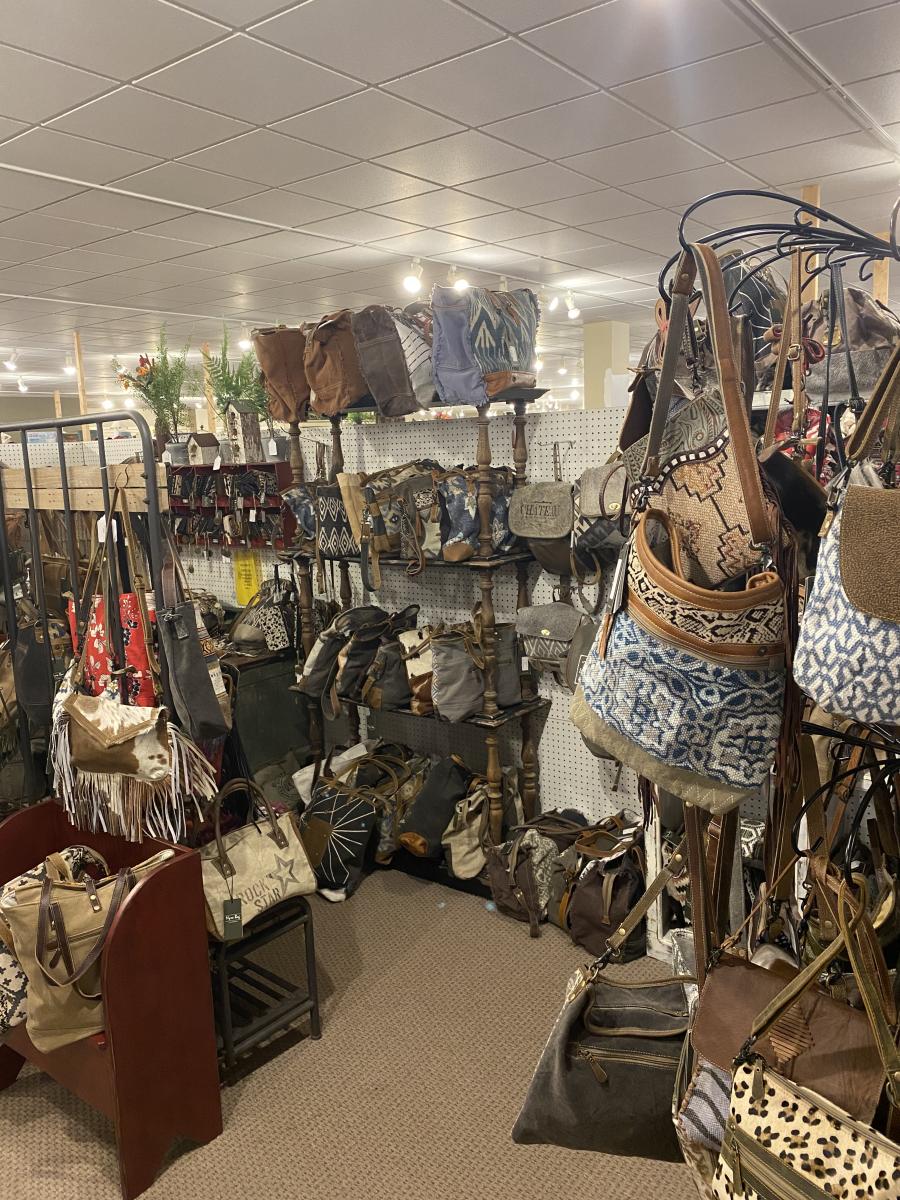 Leaping Leopard Antiques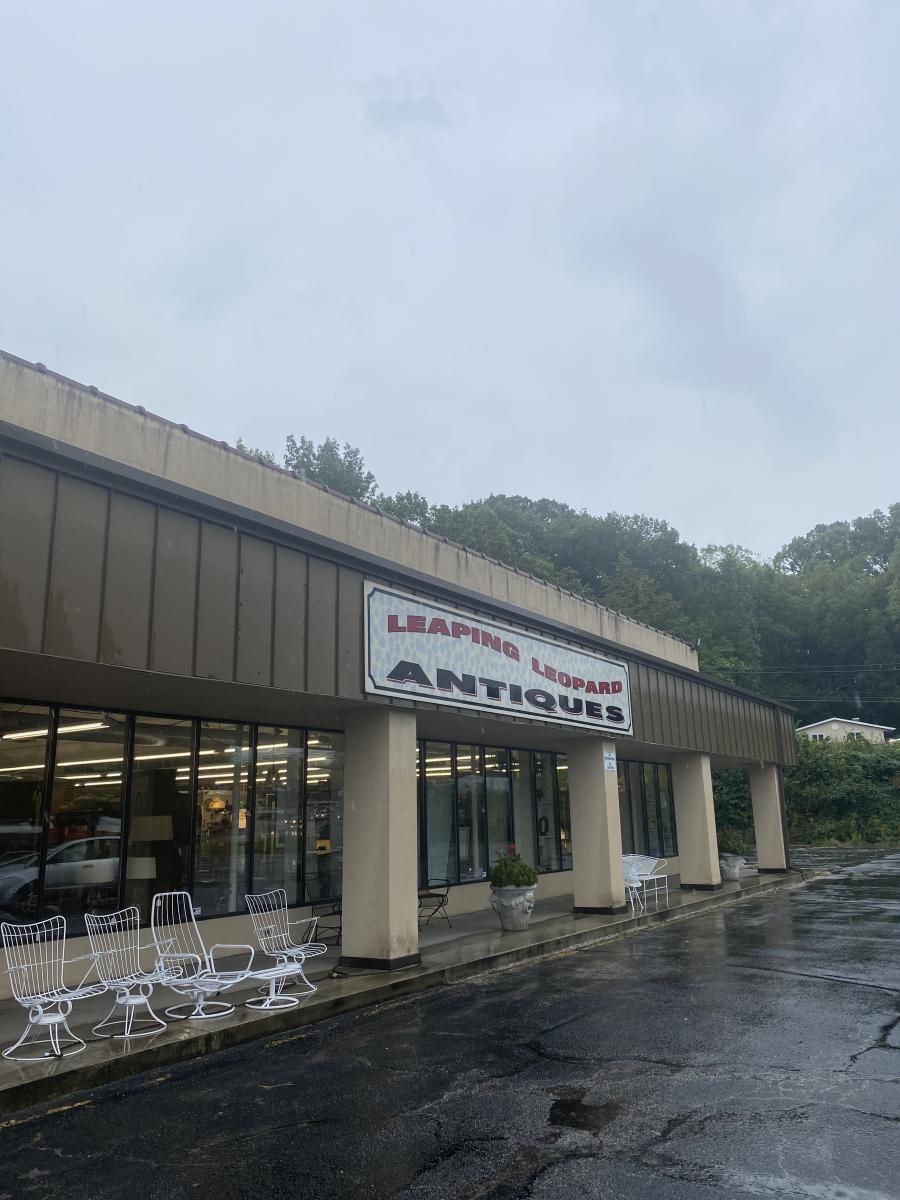 Leaping Leopard, located at 2145 S Fourth St. in Lafayette, has the most antique feel of all of the stores mentioned. Their collection specializes in antique dishes. Lots of porcelain and china.
Along with the dishes, there is a terrific collection of seasonal decorations, many of which have stood the test of time. The Halloween collection was on display the day I was there.
Other parts of the store that intrigued me were the antique scale that tells your weight and fortune, the old mason jar collection, and lots of markdown prices on items.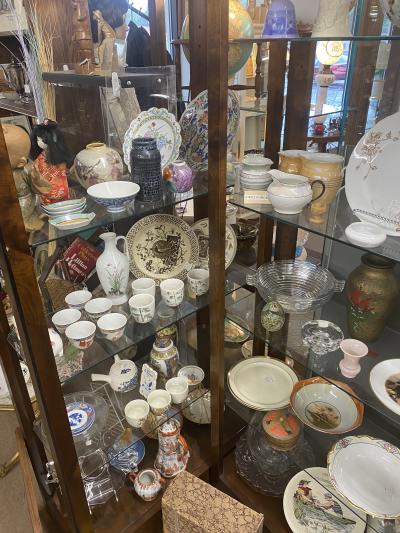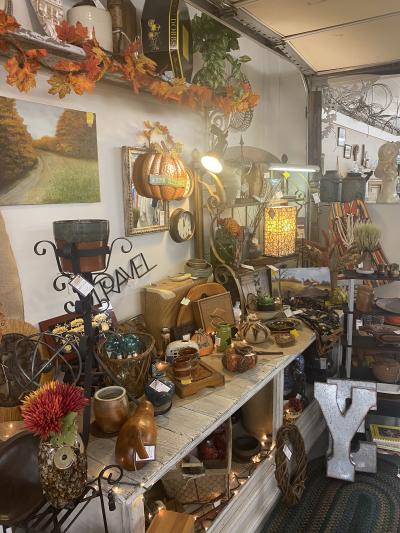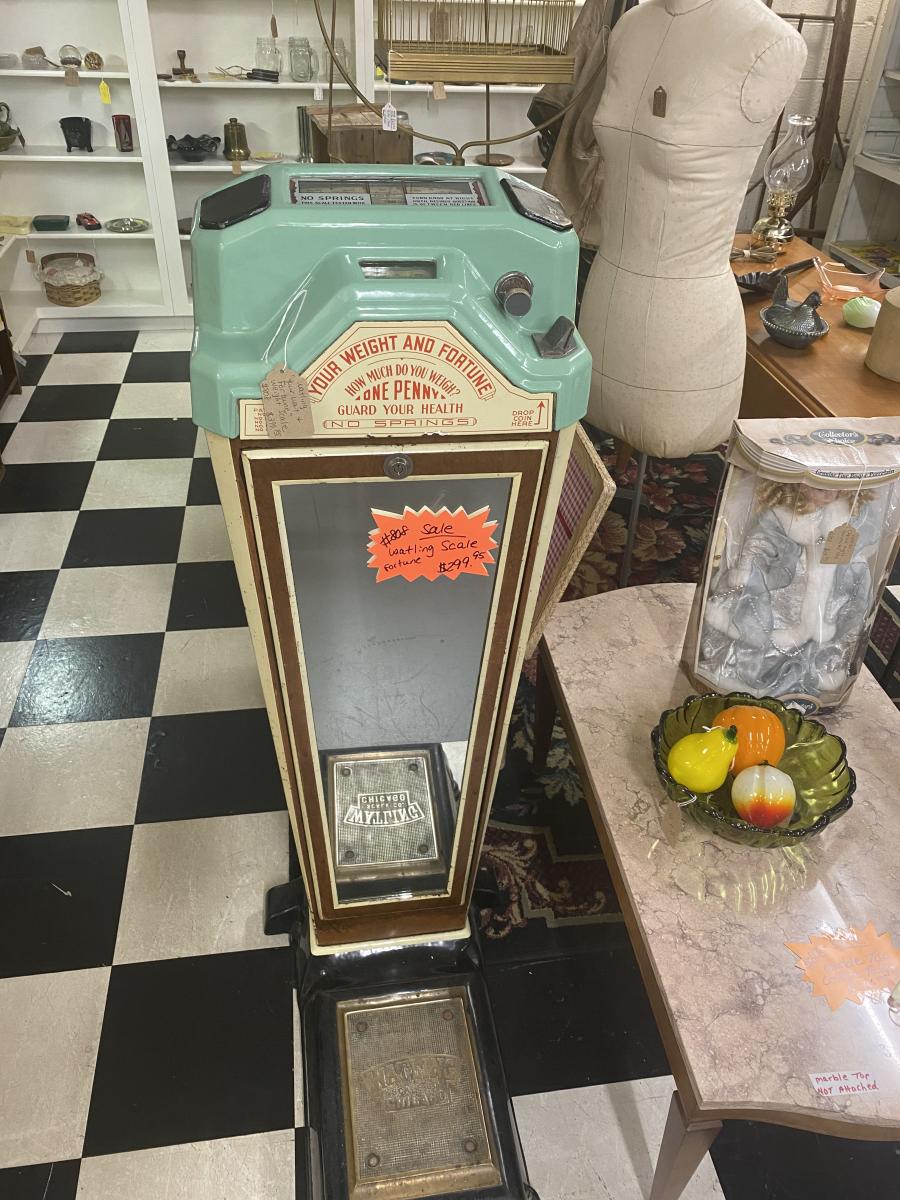 Whether you're looking for antiques, vintage, or if you're looking for something to do on a day in Lafayette, look no further. But be careful, you can get stuck looking through the thousands of items in each store. When I first stumbled into one of these stores by accident, I ended up spending hours in it, and I've been back many times since.
For more information on specialty stores like these, as well as many others in the Lafayette-West Lafayette area, visit HomeofPurdue.com.  
Purdue University Student, Trey Robert Schwartz, shares this blog.
Additional Shopping Info: