As I get older, I value having a healthier lifestyle. As an "uncertified foodie," I find my preference always turns out to be organic product. Since the pandemic struck, I also have acknowledged the importance of supporting small local businesses. What better way to find organic products and support small businesses than a farmers market. Luckily for those of us who live in the West Lafayette/ Lafayette area, we have three different farmers markets: West Lafayette, Purdue and Lafayette. Continue reading so I can delight you with five reasons why you should visit them.
1. Support Family Farmers
Small family farms have a hard time competing in the food marketplace, especially since the pandemic. When you buy at a farmers market, you are supporting local growers and their families. Also, by buying directly from them, you are giving them a better return for their produce. Two examples are The Good Life Family Farm, which sells vegetables and Wea Creek Orchard, which offers a wide variety of fresh produce including: apples, peaches, and pumpkins.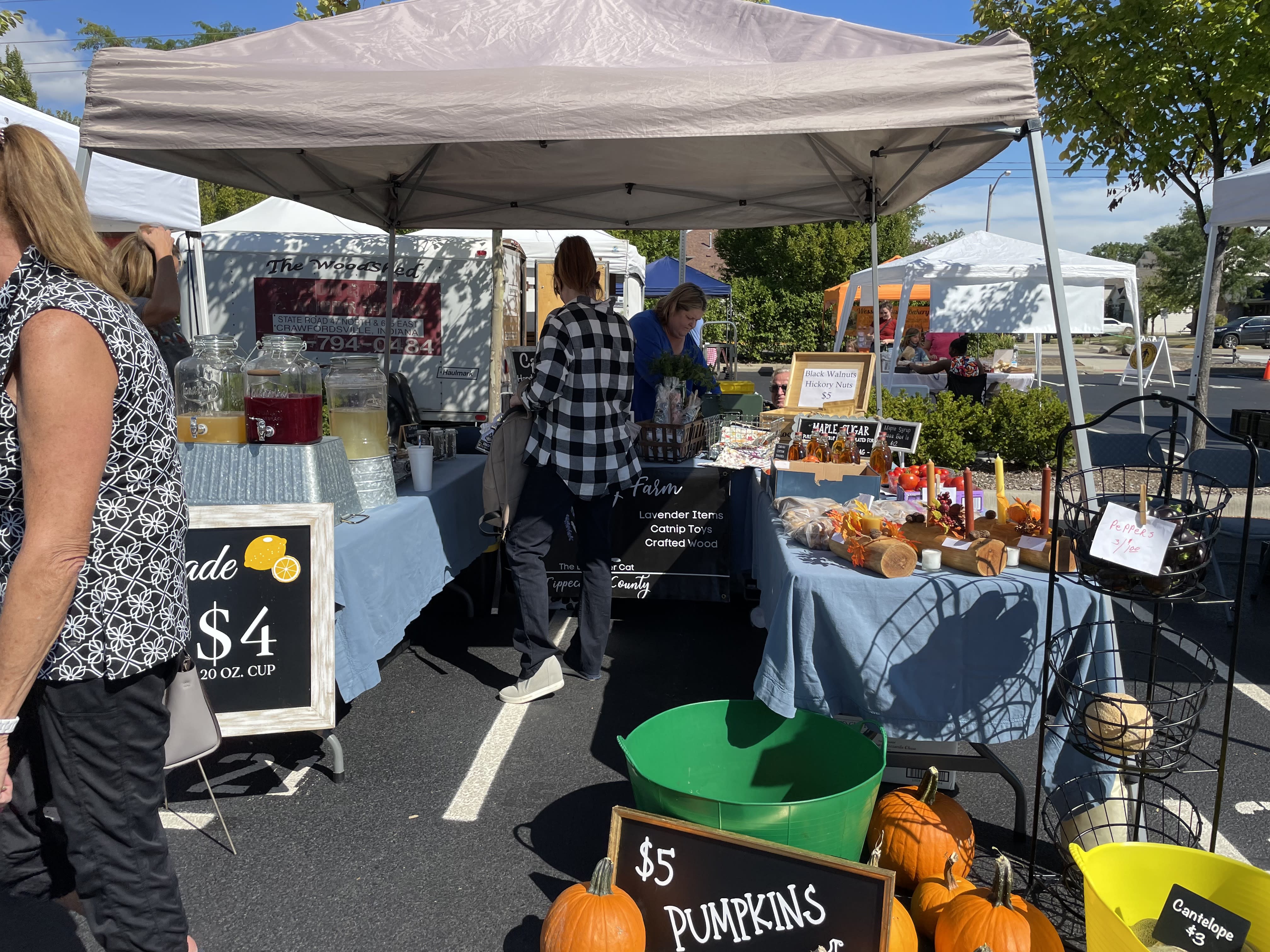 2. There is a great variety options
It's amazing how many different fruits and vegetables you are exposed to at a farmers market. There are actual foods from your area instead of imported ones. It's a great opportunity to try new things that you don't see on a daily basis. An example is what Trinity Acres Farm sells. Trinity Acres Farms offers organically grown produce, such as strawberries, as well as vegetables.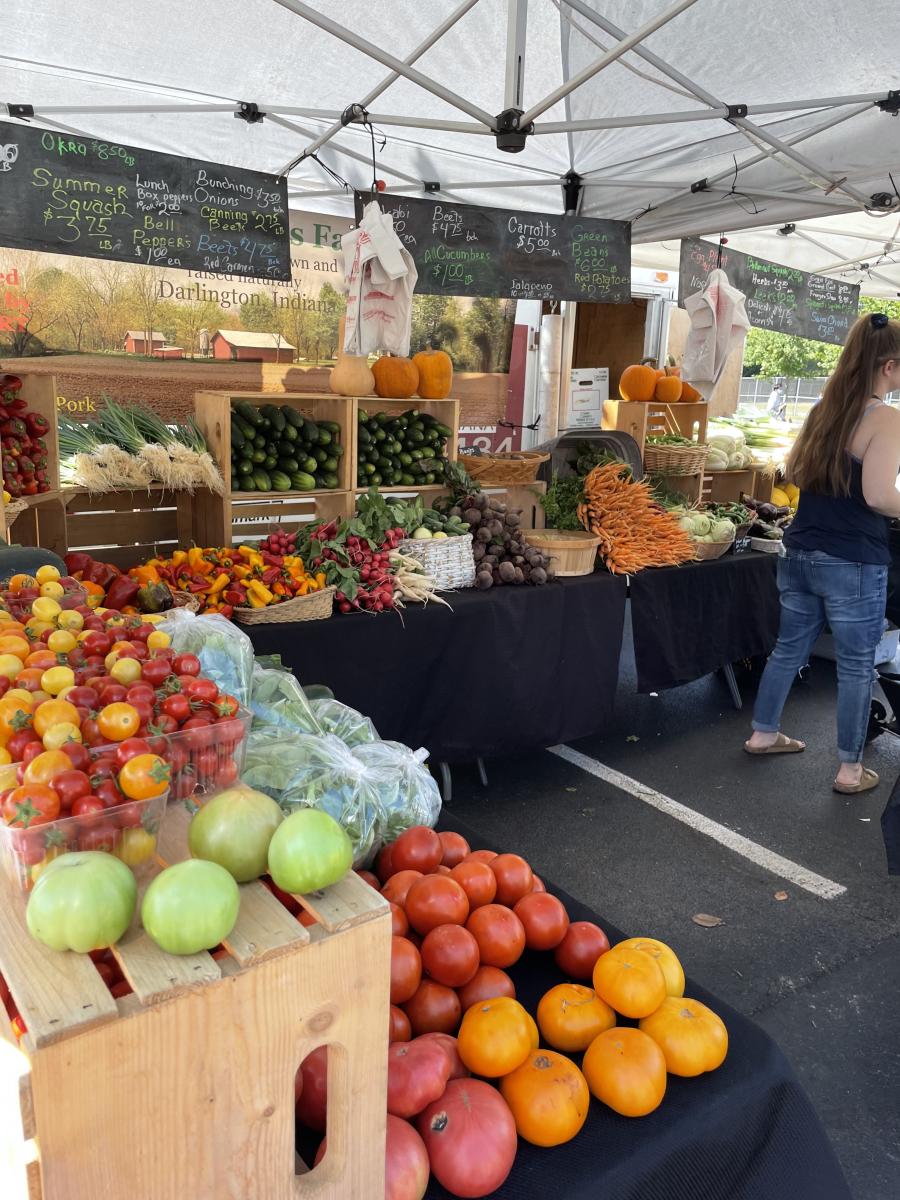 3. Grab breakfast on the go
Often people do not have time to make breakfast, but it's an important meal. Therefore, it's great to have things on hand to grab for breakfast on the go. Sweet Revolution Bake Shop sells croissants, breads and quiches for breakfast, as well as drinks options. Everything is fresh with all-natural ingredients. Sweet Revolution has both a stand at the market and a brick-and-mortar store right by the Downtown Lafayette Farmers Market.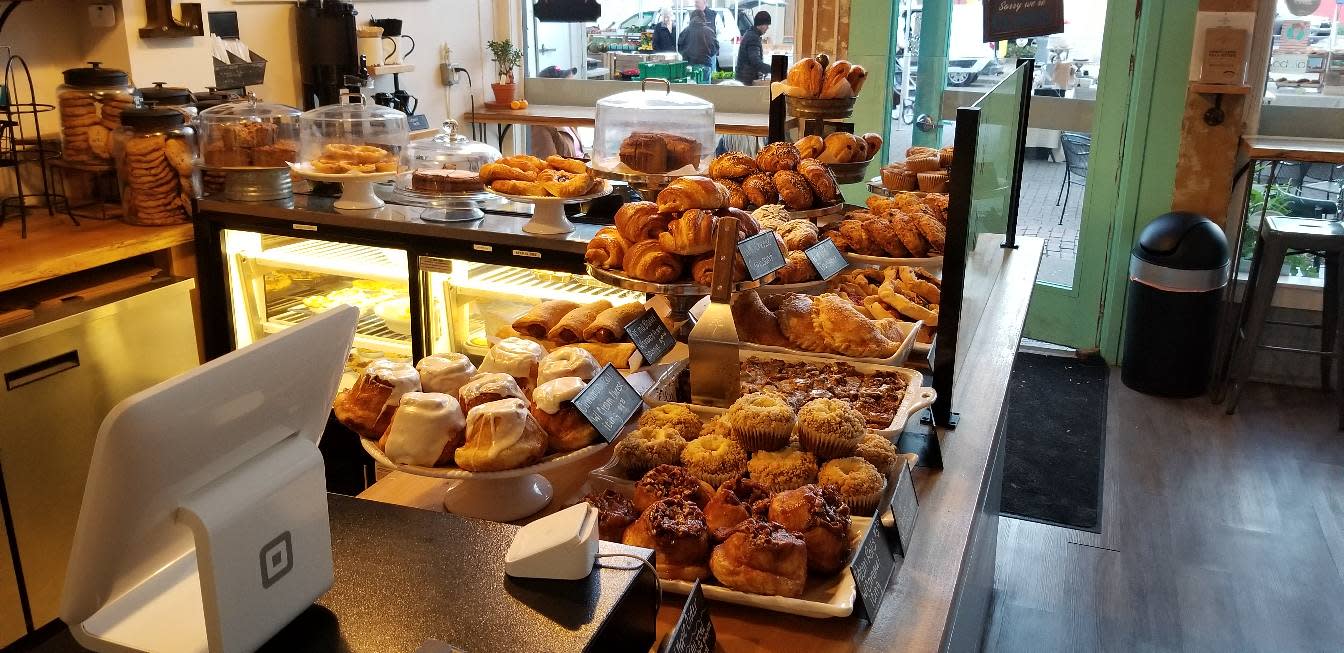 4. Diversity of restaurants
In addition to buying things to take home, you can also eat there! From salty food to sweets, there is a range of options for your choosing. Crabby Mike's BBQ, for example, offers wings, brisket, pulled pork. Moreover, L Kora, a Mexican food truck, sells tacos, burritos, tortas and quesadillas. For sweets, Hermosa Treats has delicious cake cups and cinnamon rolls. Check out the West Lafayette Farmers Market for local food truck sitings!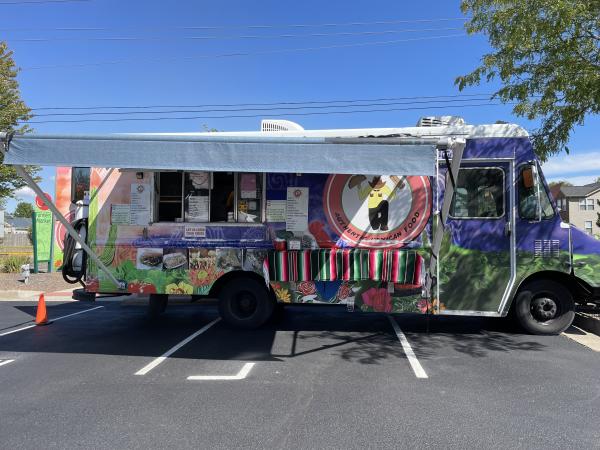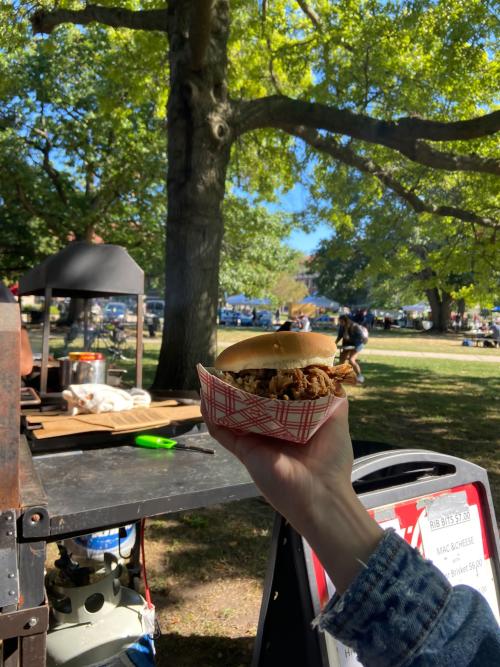 5. Meet up with friends
The community that is built around the farmers market is amazing. It's a great place to meet up with friends each week and catch up while you browse the stands. Celina Herrera said she met her best friend Isabella at the market three years ago. "It's very funny because we were both in the plant area looking at the prettiest plants ever. We started talking about plants and it turned out we were both majoring in marketing. We started hanging out and are best friends ever since."
The farmers market provides a venue for our community to socialize and help educate ourselves to make healthier food choices. The West Lafayette Market is on Wednesday from 3:30 p.m. -7:00 p.m., Purdue on Thursdays from 10:00 a.m. – 3:00 p.m., and Lafayette on Saturdays from 8:00 a.m. – 12:30 p.m.
Purdue University Student, Alexandra Gonzolez, shares this blog. This blog is part of a series of articles submitted to Visit Lafayette-West Lafayette through a cooperation with a 400-level travel writing class at Purdue University.
Farmer's Market Locations, Times, Details: