Four generations and original recipes: that is one to describe Igloo Frozen Custard. This family owned business has been around since 1932. 
When traveling to Lafayette, Igloo Frozen Custard should be a place you should cross off your must-do list. Here are five reasons why:
1. Drinks
You see it everywhere, the signature picture of someone holding their Igloo cup. Igloo is a place known for their flavored cokes. You can order anything from a vanilla coke to a marshmallow coke. Igloo also has an original drink, "The Fruit Drink," which is a mix of pineapple, orange, and lemon juices.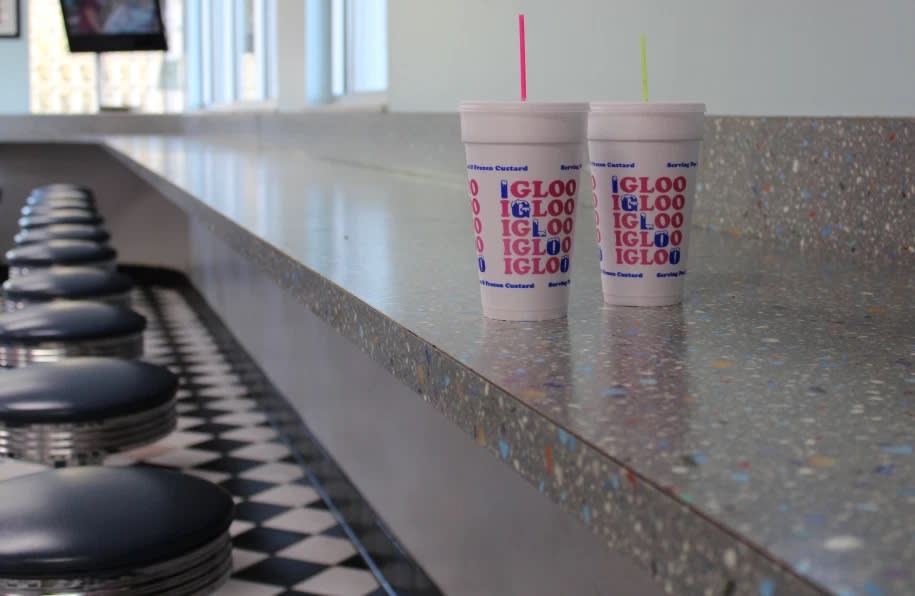 2. Atmosphere
When you walk through the doors here you will notice it is a lot different than any other place in town. The old bar stools and booths give a sense of nostalgia to Igloo. This is a place in town people will park their cars in the parking lot and hang out on a Friday night. The atmosphere is fun and inviting.
3. The Food
In the mood for some fried pickles? Or maybe a tenderloin? This is the place to grab a quick snack or a meal. Their selections remind me of a mix of newer recipes and old-fashioned diner favorites. I had fried pickles when I was visiting Igloo, and my friend had cheese fries and we could not complain. They have a vast menu of food to pick from; everyone can find something they like here. Their menu has anything from fried mushrooms to their Igloo salad.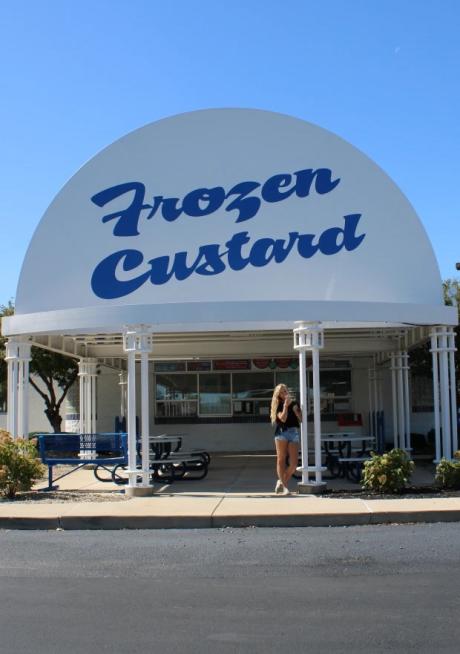 4. Perfect for everyone
Igloo is a great place for everyone. This is a fun place to bring the kids for an afterschool snack, or even have a girls night. Igloo is also a good spot for a quick ice cream date with your special someone. There is even a patio section with an ordering window, so you can bring your furry friends and have an ice cream cone outside.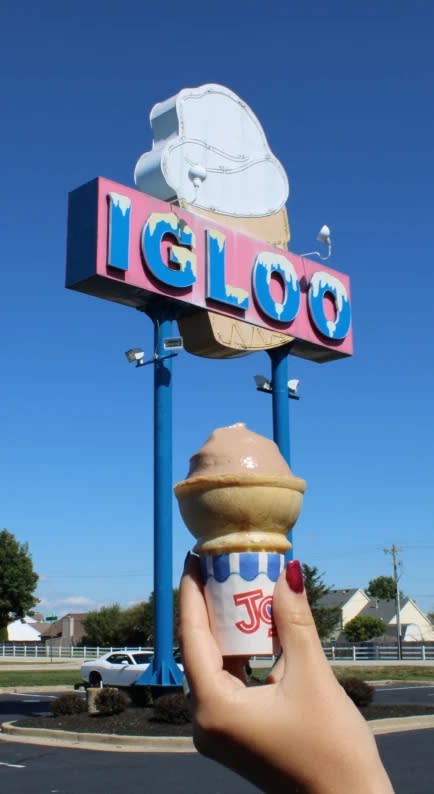 5. The Custard
Igloo Frozen Custard has its name for a reason. They still to this day use the family recipes their grandparents that first owned it used. They make in house flavors daily like chocolate, vanilla, strawberry, birthday cake, and more. I had their chocolate when I was there, and it was very good.
Igloo has two locations: 4909 Tazer Drive, Lafayette and 1817 Troxel Court, Lafayette.
Enjoy a visit to the Igloo Frozen Custard this summer!
Check out more info. on the Igloo!