The sweet smell of fresh food is like the sun shining on a summer day. Well, at least that's how I feel when I eat out at my favorite places with a couple of my favorite people. There's nothing better than a few shared appetizers as we enjoy each other's company and listen to the laughter around us.
Here are 5 fantastic restaurants in town that serve a variety of delicious appetizers for you and yours:
The Bryant's atmosphere is second to none. There's a classy indoor area or lively outdoor experience.
I asked our waitress what appetizers she recommended most and without hesitation, she said, "No doubt, the Scotch eggs, and 'French' fries." We ordered both immediately and decided to add the shrimp ceviche since it's a personal preference of mine.
Before we knew it, she was back with our order. Salty chips with fresh ceviche combined with spicy chorizo-crusted eggs and crispy "poutine" fries were the perfect start to an evening out.
Located at 1820 Sagamore Pkwy W, West Lafayette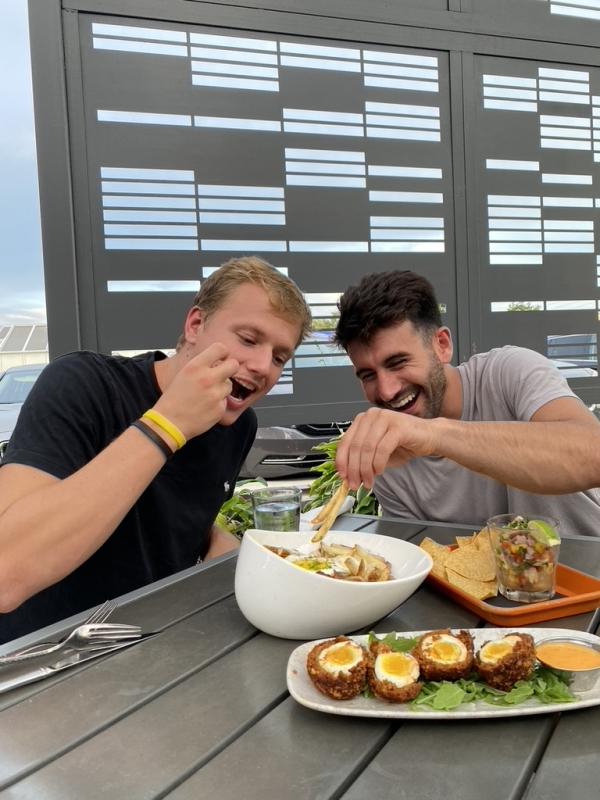 Enjoying appetizers from The Bryant with some friends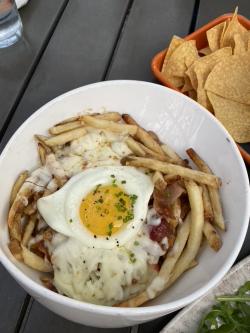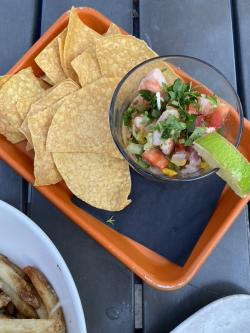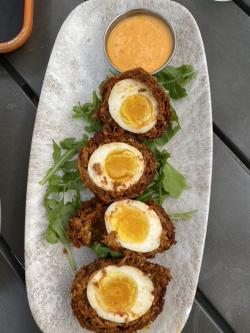 "French" Fries, Shrimp Ceviche, Scotch Eggs
East End Grill is another one of my favorites. It was a Saturday night, packed to the brim. There wasn't an empty seat in sight. I sat in the bar area with my friends, watched football, and ate the "famous" truffle fries that EVERY table ordered. The crispy fries dipped in their roasted garlic aioli are incomparable and a taste you can't miss out on. I honestly can't imagine how many potatoes they go through daily!
On top of the unbeatable truffle fries, we ordered the pork belly egg rolls. They were a perfect balance and eaten in less than 2 minutes. Overall, the atmosphere was loud and lively, and the servers were beyond kind + happy to help.
Located at 1016 Main St, Lafayette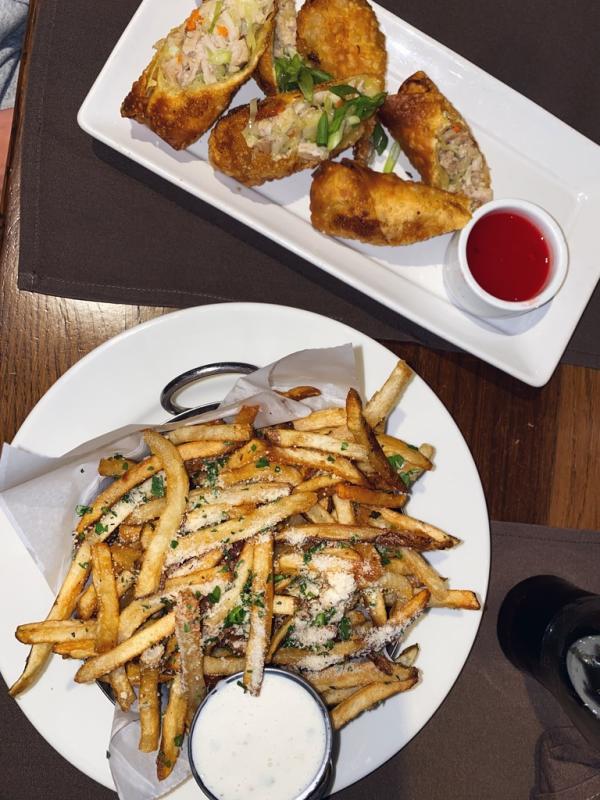 Pork Belly Eggrolls & House-Cut Truffle Fries
If you're looking for a fun mix-up of traditional Korean food, I highly recommend Kimchi. We were in and out within 15 to 20 minutes (mainly because we went on a Sunday) but primarily because the service was a 10/10.
KIMCHI has a ton of appetizers to choose from. We ordered deep-fried spring rolls, deep-fried seaweed rolls, and steamed kimchi dumplings. Funny enough, our server brought me a fork because he could tell I was "struggling with my chopsticks" from across the room. He was super friendly and made our experience that much more enjoyable.
Located at 1904 Sagamore Pkwy W, West Lafayette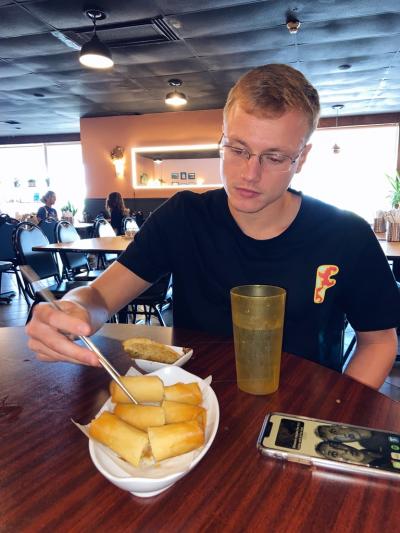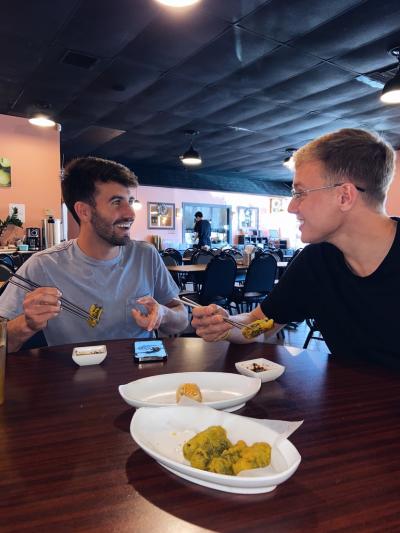 Spring Rolls & friends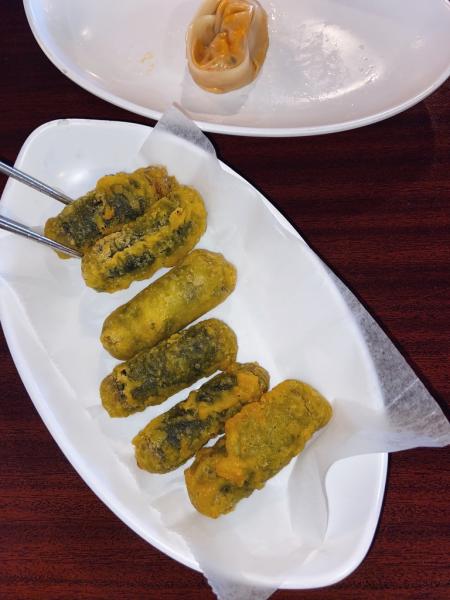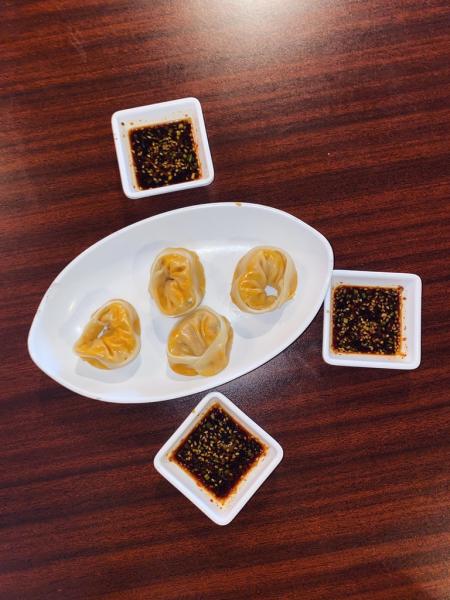 Kimchi Dumplings and Fried Seaweed Rolls
Revolution is stacked with the tastiest barbeque flavors. If you're looking for it, they have it!
There are two sides to the restaurant. On one side you can sit down and a server will come and serve you; the other side allows you to walk up, order, pay, and then sit down. I find this to be great depending on the size of your party because it gets people in and out efficiently.
When I think barbeque, I think of loaded. So, what's more, perfect than loaded tots covered in pulled pork, cheddar cheese, slaw, and green onion. The crunchy tot was perfectly paired (by me) with their fried pickles and homemade ranch.
Located at 721 Main St, Lafayette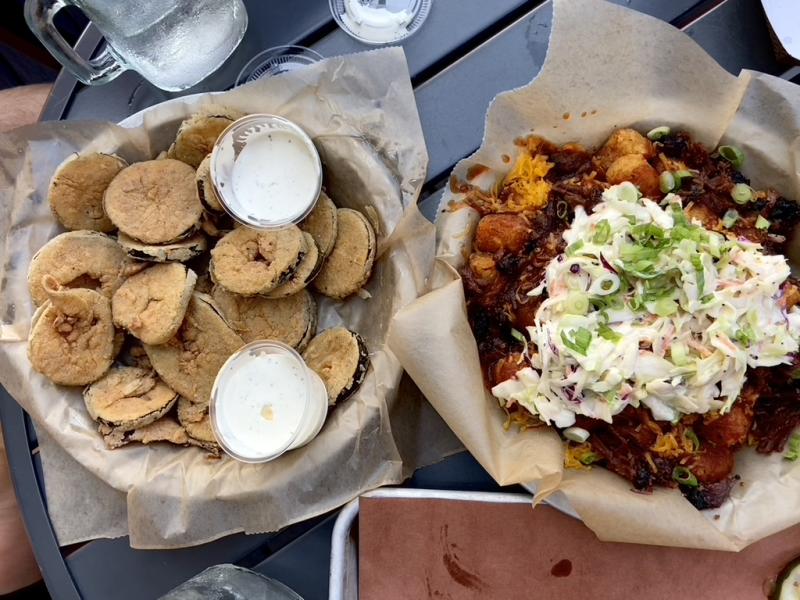 Fried Pickles and Loaded Tots from Revolution Barbeque
Since it was Sunday, there were very few people at Ripple & Company but the atmosphere was still enjoyable to be in. The garage doors were open, the TVs were on, and the music was playing + I had great company.
The smoked wings and smokehouse nachos were recommended to us by our waitress. There were five wing flavors to choose from, which is always something I enjoy about restaurants because why have one when you can have more? The nachos were quickly devoured, and the wings were a tasty end to our night.
Located at 1007 Main St, Lafayette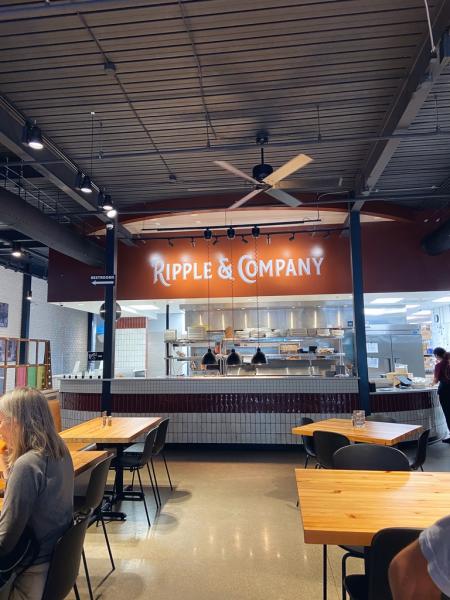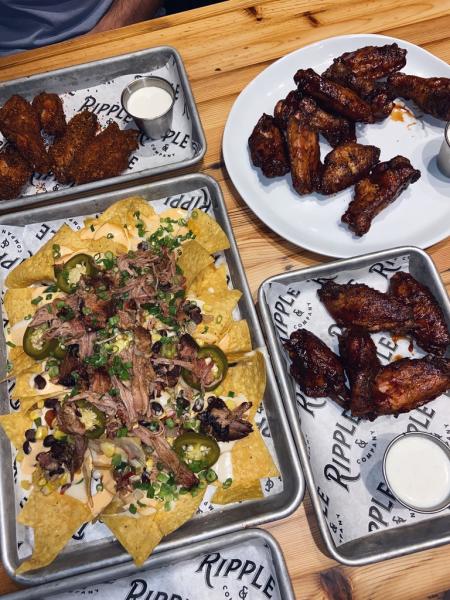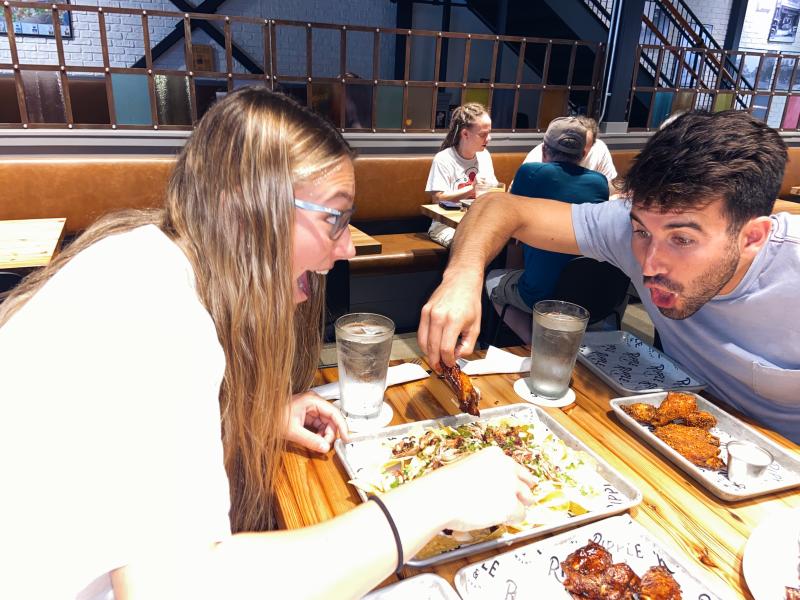 Smoked Wings & Smokehouse Nachos
To learn more about these local restaurants, visit the Home of Purdue blog page! You may find places you didn't know you were missing in the Greater Lafayette area.
Purdue University Student, Maycey Vieta, shares this blog. This blog is part of a series of articles submitted to Visit Lafayette-West Lafayette through a cooperation with a 400-level travel writing class at Purdue University.