2 Great Cities, 1 Great University, 1 Great Winter Destination!  
Planning a stay in Lafayette-West Lafayette, Indiana? Whether you are looking for delicious dining, interesting attractions and shops, enticing events or home away from home lodging—a getaway to Lafayette-West Lafayette, Indiana, is sure to satisfy. This winter the talk around town is about sledding at Slayter Hill & Murdock Park and ice skating at the beautiful, scenic outdoor skating rink; Riverside Skating Center.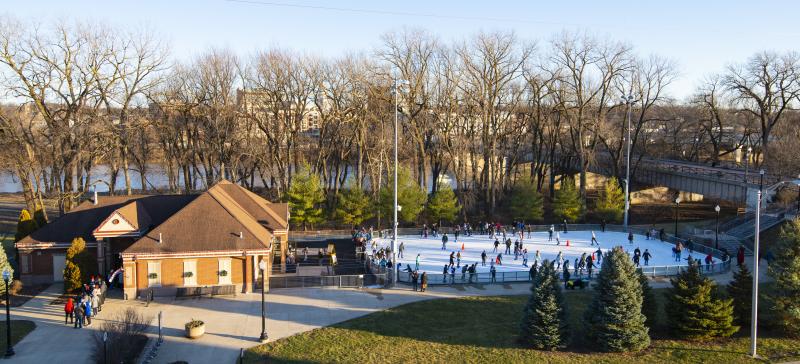 What is better in the winter time than sledding down a steep hill screaming and laughing or enjoying an afternoon of ice skating with a best friend or loved one?! Be prepared for all the fun in Lafayette-West Lafayette.  Get all bundled up, grab your sleds or skates and head to the great outdoors full of snow and white wonder!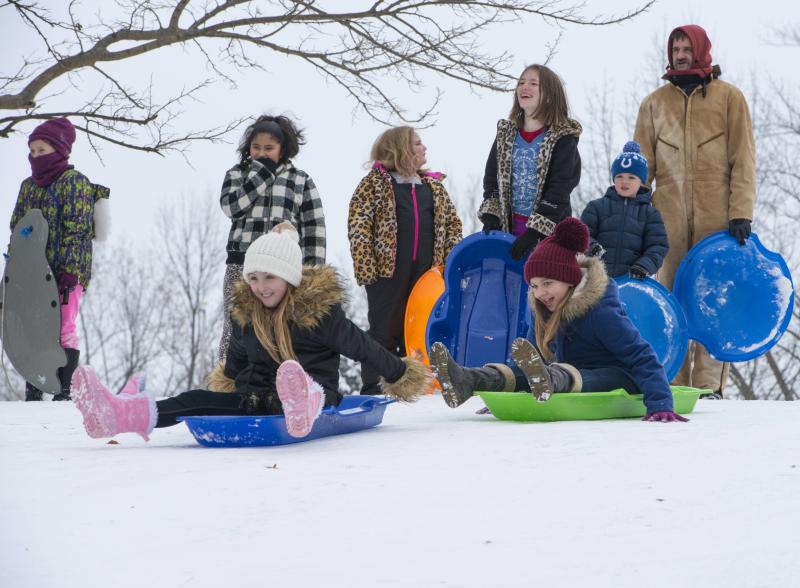 Lafayette-West Lafayette, Indiana, offers 2 amazing sledding hills; Slayter Hill & Murdock Park. Slayter Hill is located on Purdue University and sledding on this hill has become a Purdue tradition. The only hill in the area with a man-made snow machine is Murdock Park. The good news is even if there is no snow in the forecast and the weather remains cold, the hill can be coated, allowing for extended sledding. All ages come out to enjoy these fun, free sledding experiences.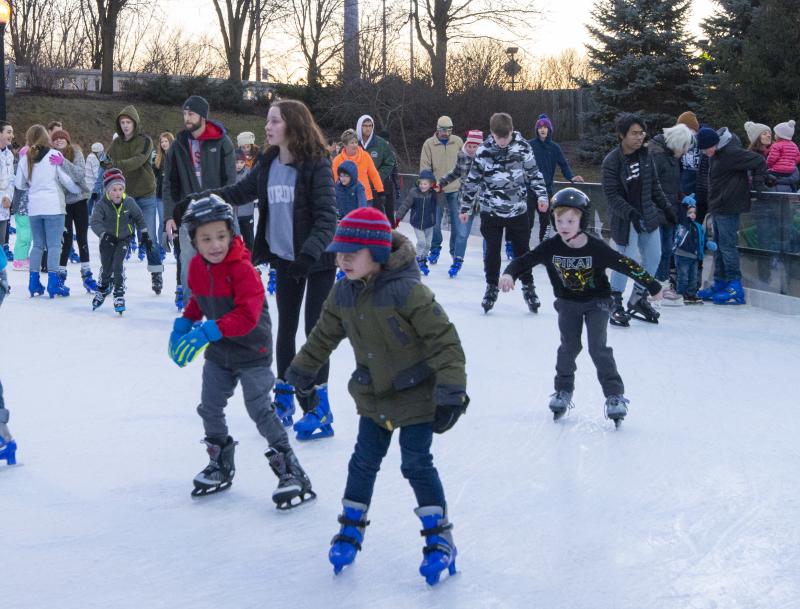 The Riverside Skating Center is a local, inexpensive attraction for visitors to enjoy a bit of fun on the rink ice skating and enjoying the frosty, cold air.  Located at Tapawingo Park, this popular winter destination overlooks the Wabash River and the John T. Myers Pedestrian Bridge that connects Lafayette and West Lafayette.  Come out in the evening to enjoy skating under the stars and take in the majestic winter beauty of the area.
For more information about sledding and ice skating and other fun, winter activities in Lafayette-West Lafayette, Indiana, click here.