Frozen Custard
Everyone in the Lafayette area knows that a trip to Columbian Park means a trip to the Frozen Custard.  Over the years, a wide variety of frozen delights have been developed throughout the world, but there just isn't anything as good as the frozen custard from the Kirkhoff secret family recipe.  In l932, Charles & Florence Kirkhoff decided to open their own frozen custard business.  Charles took all the information he had gained during his years in the field and developed the best vanilla, chocolate and strawberry frozen custard possible. This business is now Indiana's oldest family owned and operated drive-in. Four generations later, Charles and Florence's great-great grandchildren are involved in the family business. The Original Frozen Custard Wallace Avenue location is a seasonal business open from April to October and 2 newer locations on Veterans Memorial Parkway are open year-round. This generation of the family now has the responsibility of keeping their grandparent's legacy alive, using many of the same recipes and continuing 87+ years of traditions for generations to come!  But the custard is still as outstanding as ever!

Knickerbocker Tavern
Another oldest in the State of Indiana is in Lafayette, the Knickerbocker is thought to be the oldest bar in its original location and can trace its roots back to1835 when it received Indiana's first liquor license. This bar is located in the historic Lahr Hotel building and while there has been lodging on the corner of 5th and Main since about l83l, the building as it stands today seems to date from about l880-l885.  Ulysses S. Grant and Mark Twain visited the Lahr, and John Purdue made it his home.  The beautiful cherry bar in the tavern was installed in l887.  Live music and jazz are featured here, along with the unique history and fine drinks.

McCord Candies
Many think that the days of the chocolate malt, the cherry coke and the lemon soda are gone for good.  But this is not true in Lafayette!  At McCord Candies, the soda fountain is the first thing you see as you walk in the door and everything is in great working order.  Mr. Glatz opened his ice cream store in l9l2 and it has been in business ever since.  Ivey McCord was employed in l9l7 as a candy maker and purchased the store in l947.  His family ran the store for about 35 years and their name is still associated with the business.  Handmade candies continue to be made in the third floor candy kitchen.  At Christmas, thousands of candy canes are hand-rolled on the marble slabs and shipped throughout the world.  And the fountain still makes all favorites…a wonderful way to savor the past!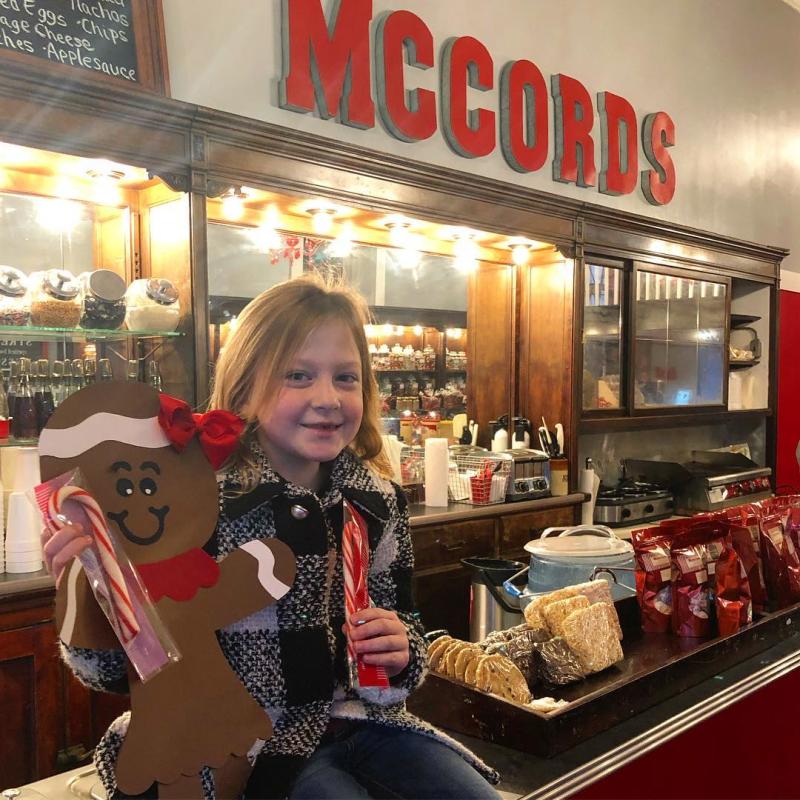 Triple XXX Family Restaurant
This restaurant is thought to be the first drive-in in the State of Indiana and has been a favorite gathering spot from the beginning.  It opened for business in l929 as a root beer stand and has been at the same location on State Street Hill in West Lafayette ever since.  Originally there was only seating for five to ten people and of course room for those new-fangled automobiles to park.  About 1934 the business expanded to include a full kitchen and additional seating and of course you could still count on outside curb service.  Since that time, Triple XXX Family Restaurant has continued to evolve and is now a unique place to enjoy anything from a double steak burger with cheese to a breakfast of biscuits and sausage gravy. The Duane Purvis All-American Burger has made a name for itself as one of the top 4 sandwiches in 46 Super Sandwiches in Indiana.  A burger for the more adventurous, this ¼ pound of 100% ground sirloin is served with thick, creamy peanut butter, melted American cheese, lettuce, tomato, pickle, and onion on a toasted sesame seed bun.