Horticulture Park
"Hort Park" is one of the great things about sharing a community with Purdue University.  The park has about 21 acres and is an excellent place for picnics, peaceful walks and exploring the beauty of its natural settings.  It is also a wonderful spot for finding unique species of trees, loved by leaf collectors of all ages.  The park is free to the public and open year-round from dawn to dusk.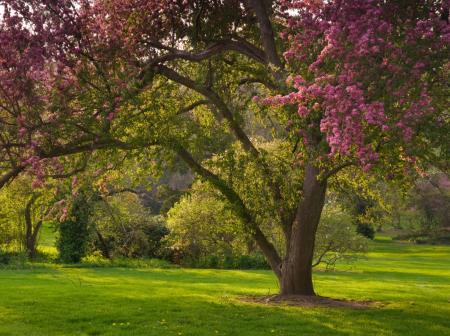 Clegg Memorial Gardens
Just a little north of Lafayette, on the banks of the Wildcat Creek, is one of the loveliest places in our area.  Wildflowers, ravines, and natural surroundings make this a wonderful place to enjoy nature and take a breather from hectic schedules.  13 acres of bluebells, shooting stars, daffodils, redbud and dogwood trees greet the spring visitor.  Summertime makes the shade a welcome relief as you travel the trails and, of course, nothing can rival the beauty of the fall colors.  The gardens are open from 10 a.m. to sunset and there is no fee.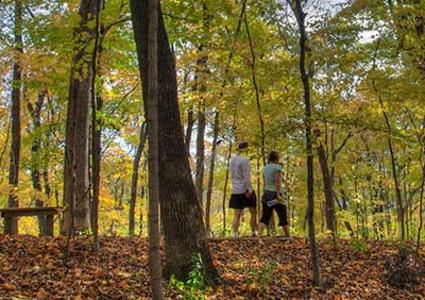 Prophetstown State Park Trail
Indiana's newest state park, Prophetstown, is located where the Tippecanoe River meets the Wabash near the town of Battle Ground. This park has 2,200 acres to explore with over 10 miles of hiking trails.  The park's landscape has been shaped by ice from glaciers, moving water, fire that helped maintain the vast tallgrass prairie, and human hands. A wide variety of programs are offered from "Wildflower of the Prairie" to "Bird of Prophetstown" hikes all year long.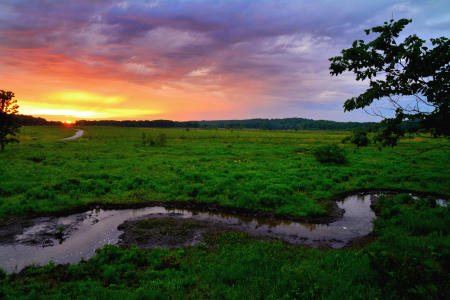 Wabash Heritage Trail
Hiking the Trail is a great experience if you are a bird watcher, outdoor enthusiast, history buff, enjoy wildlife or just taking a walk!  It starts at the Battlefield and follows along the river for approximately 18 miles.  A brochure is available listing parking areas, restroom facilities, picnic tables, and specific places of interest.  Parts of the trail around Reihle Plaza and on the West Lafayette side are paved and therefore, easily accessible for all.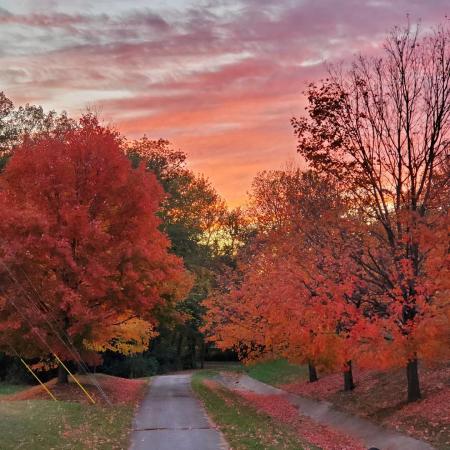 West Lafayette Trail System
This unique 27 miles of paved trail network is located in West Lafayette.  The city also has three miles of additional paved trail and 18 miles of bike lanes as well as partnering in the operation of the 17 mile Wabash Heritage Trail mention above.  The system links the city, Purdue campus areas, the Purdue Research Park, residential neighborhoods, ball fields, playgrounds, parks, and outlying districts.  The U.S. Department of the Interior recently recognized the quality of design and construction of the trails by naming the Northwest Greenway and Cattail Trails as "National Recreation Trails."