Children are known for being wide eyed, always hanging on to your every word, and constantly waiting for your attention. Kids, now your parents CAN be that way too! Bring Mom and Dad to Lafayette-West Lafayette for a getaway you can all enjoy. 
Over forty acres of fun await you at Columbian Park! An innovative playground with distinct areas for kids from tots to teens, Tropicanoe Cove Aquatic Center - Lafayette's own water park, Loeb Stadium - home to the Colt World Series, amusement rides, a train, a 1.10 mile paved trail and the 2nd oldest zoo in Indiana make this an attraction for everyone.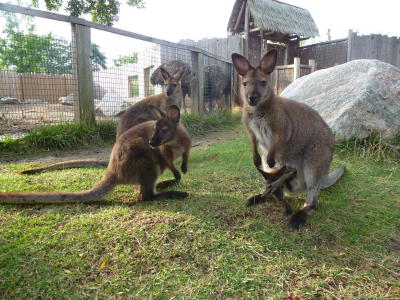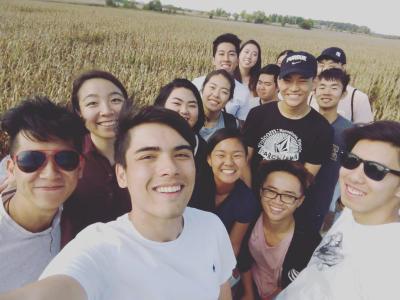 What's bright yellow, totally wild and 299 feet of watery fun? The spiraling Banana Peel tube slide at Tropicanoe Cove! Top off your trip by kicking off your shoes and experiencing a taste of the tropics in the heart of Indiana. From the Banana Peel to the leisurely Cattail Crik, you're sure to find plenty of cool summer fun and the wildest ride in town!
Get ready for an adventure at Exploration Acres, the largest corn maze in North-Central Indiana with over 18 acres of mazes and over 8.8 miles of trails. It opens the middle of September through late October/early November on Thursdays, Fridays, Saturdays and Sundays.
Come experience life on the prairie, a working 1920s farmhouse at the Farm at Prophetstown. Life was different then. Meet the farm animals, learn about sustainable agriculture, and maybe feed the chickens!
Open daily. Located within Prophetstown State Park.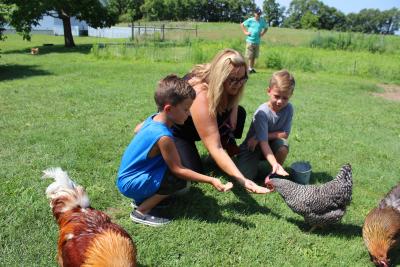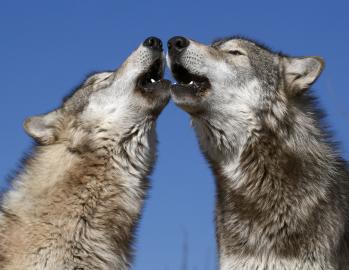 Spend the day or camp overnight at Prophetstown State Park, Indiana's newest state park. Enjoy endless fun with hiking, birding, and biking on the trails through the prairie and the park. Visit a Native American Settlement to see where Native Americans hunted and lived along the two rivers for thousands of years. Pack a lunch to enjoy at the picnic areas and playgrounds. A new aquatic center was built and has been opened since the summer of 2013.
Join a chorus of spectacular wolves in their natural habitat at Wolf Park's popular Howl Nights. The park is home to several packs of gray wolves, plus foxes, coyotes and bison and is the only park of its kind in the country.
There's a lot more things to see and do and it's all here just waiting for you! Visit our website for details.