Indiana's newest state park offers visitors a unique opportunity to experience the natural beauty of this area as it may have looked before statehood. The park has nearly 2,200 acres of prairie, fens and wetlands to show how the area developed after the last Ice Age between 12,000 – 16,000 years ago.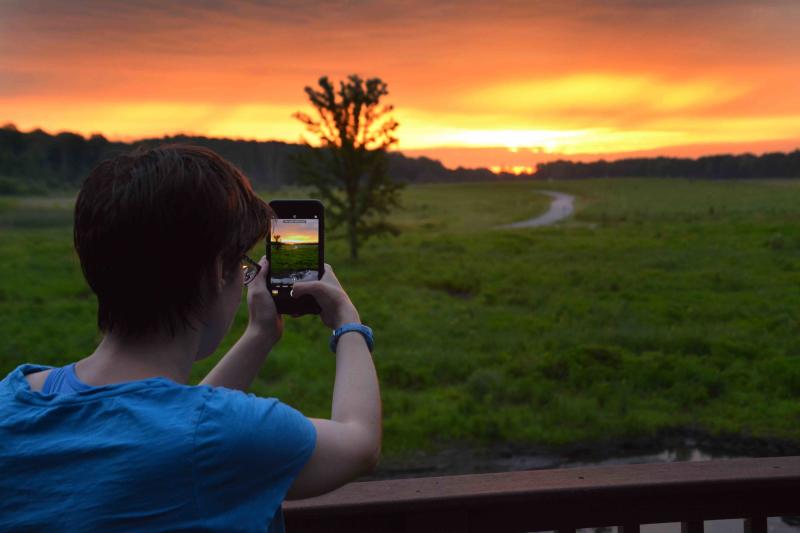 The rich, deep deposits left behind by the glaciers resulted in the formation of soils that could support a wide variety of grasses and became America's grand prairie. Early botanists gave them common names, as did the Native Americans. Some of the prairie grass names were rattlesnake master, bergamot, royal catchfly, and green-headed coneflower. Other species in the tall-grass prairie are Indian grass, big and little bluestem and side oats gramma. Scattered among the prairies were small islands of oaks and hickories. Today these are called savannahs or open oak woodlands. The park also has planted 92 different kinds of wildflower. Research using seeds found in the soil from hundreds of years ago was used to make sure they were appropriate to the area.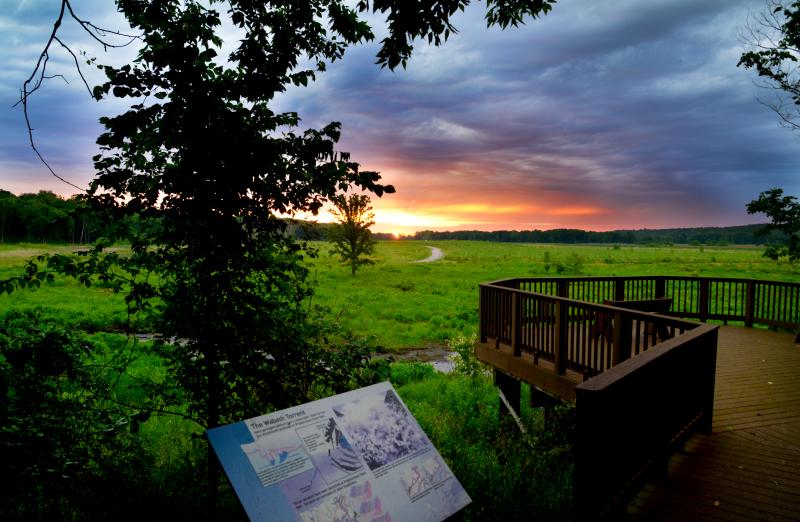 The park contains two other unique and important natural features as a result of the glaciers—seeps and fens. Seeps are places where the water table is near the surface and water seeps out of the ground in places where the land slopes. Fens are open wetlands that are a result of these seeps. They are usually associated with peat or heavy "muck" soils that slow the water as it seeps down into the deeper layers of the earth. Boardwalks and viewing platforms allow visitors to have an up-close look without damaging sensitive plants and wildlife. The wetlands are being managed and protected in cooperation with the Division of Nature Preserves.
A modern campground is available along with hiking/biking trails, playgrounds, and picnic shelters. Visit the Native American Settlement and watch historic Native American demonstrations. The Farm at Prophetstown is located within the State Park and visitation is included with the park admittance fee. A new aquatic center opened the summer of 2013.