Have you ever touched the footprint of a dinosaur from 2 million years ago, been in the cockpit of a T-38 jet simulator, or the driver's seat of a 1928 fire engine?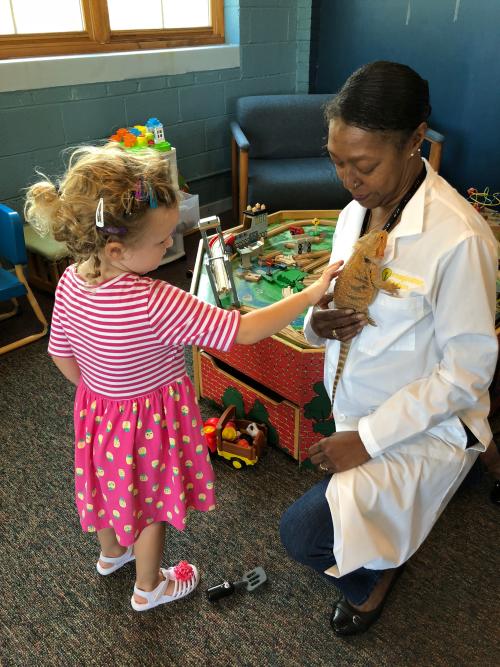 If so, you may have visited Imagination Station!  This is a hands-on, interactive museum where children and their families can explore the world of space, science, engineering, and technology.  All ages become involved in exploration and active learning with the ever changing exhibits.  Displays are used to depict the past, highlight changes in the present, and build excitement and anticipation about future possibilities.  Permanent exhibits include a 1920s fire engine, an active beehive, flight simulators, a special preschool activity area, an unfix-it table, a mag racer and wind tunnel.

The museum is located at 600 North 4th Street in downtown Lafayette.  Open hours are Tuesdays 10 a.m. till 1 p.m. and 5:30 p.m. to 8 p.m. and Saturdays 9 a.m. till 2 p.m. Workshops, group tours, and a unique gift shop are also available.  Admission is charged.  For additional information you may contact the Imagination Station 765-420-7780, or check the web site at www.imagination-station.org.