Lafayette-West Lafayette is home to many different historic homes. If you are looking for a day filled with history, architecture, and an appreciation for artifacts unique to the Lafayette-West Lafayette area, then we have some recommendations for you. Here is a breakdown of three of those homes including the Haan Museum, Samara House, and The Farm at Prophetstown.
Haan Museum: Haan Museum is a museum of Indiana art that celebrates Indiana artists and is full of paintings, antique furniture, and ceramics. The home is from the 1904 St. Louis World's Fair and was disassembled board by board and rebuilt in Lafayette, IN. Not only will you be able to experience the beautiful architecture and history of this historic home, but inside is the best collection of T.C. Steele work as well as paintings and sculptures from many other artists. Outside is a sculpture garden featuring over twenty sculptures by some of Indiana's best artists.
Lovely art lies within!

John Purdue
Frank Lloyd Wright's Samara: Right in West Lafayette on Northwestern Avenue is a National Historic Landmark designed by America's most famous architect, Frank Lloyd Wright. This house was commissioned by John Christian, a Purdue professor, and his wife Catherine and built in 1955-56. Today it is considered one of the most complete Frank Lloyd Wright homes in existence. This tour is informative and exciting and when stepping into the home you feel as though you have stepped into a different time period. This home is incredibly unique and worth a visit.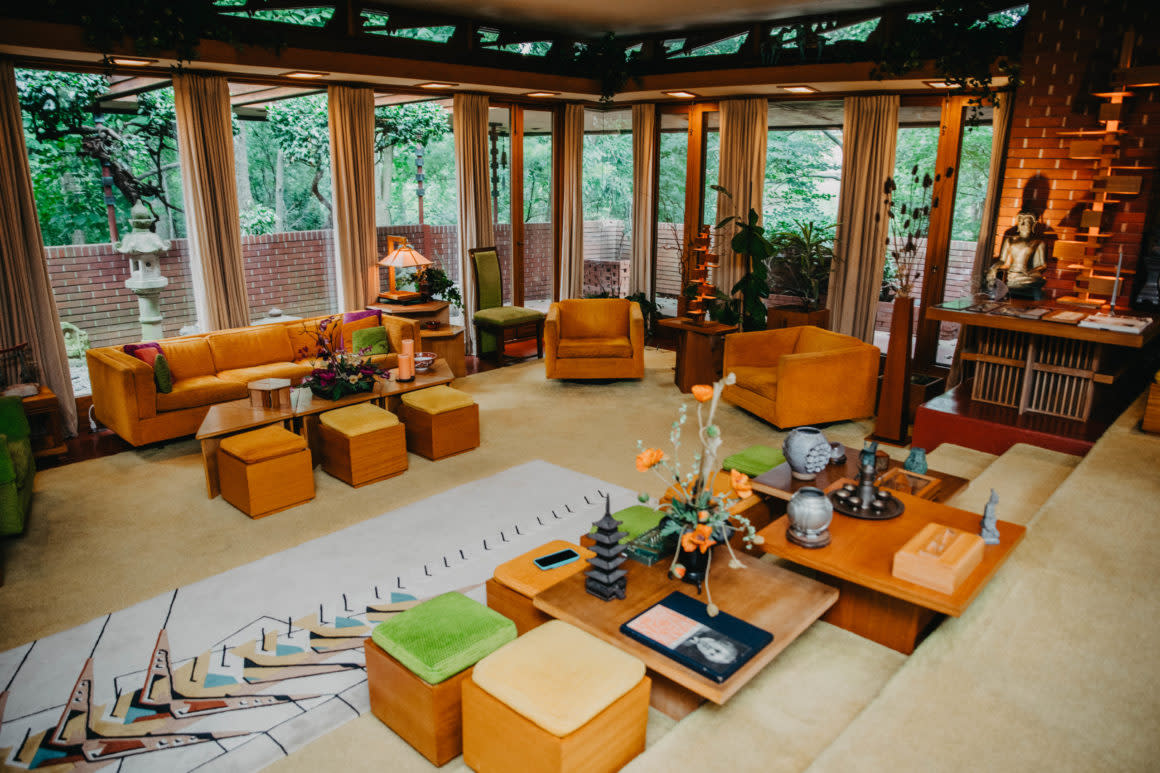 The Farm at Prophetstown: The final home on our tour is a 1920's farmstead that highlights sustainable agriculture, homesteading, gardening, and farm-to-table cooking. The house itself is a replica of a Sears Roebuck and Company catalog farmhouse. Inside are antique and replicas that make you feel like you have stepped right on to a working farmstead from the 1920s. Out the back door are chickens and ducks running around and even a red barn with horses and hogs. This house is located in Prophetstown State Park and is free to enter once you have paid park admission. If you are more of an outdoors person, then this is a house you do not want to miss.
The Farm at Halloween

Hello farmers!
Next time you are looking to get out of your own home, take a step into one of these. You will not be disappointed by what these historic homes have to offer! For more information about these homes and other wonderful attractions in Lafayette-West Lafayette, visit HomeOfPurdue.com. Jaclyn, VLWL Intern, shares this blog.