A unique, artistic shop that features the works of 20 award winning local and regional artists who own and operate this co-operative art gallery in the heart of historic downtown Lafayette.  Filled with fine art and fine craft—from paintings to wearable art, elegant and whimsical jewelry, pottery, handmade paper, sculpture, functional and decorative glass, photography, woodworking and a variety of other media that will satisfy the soul!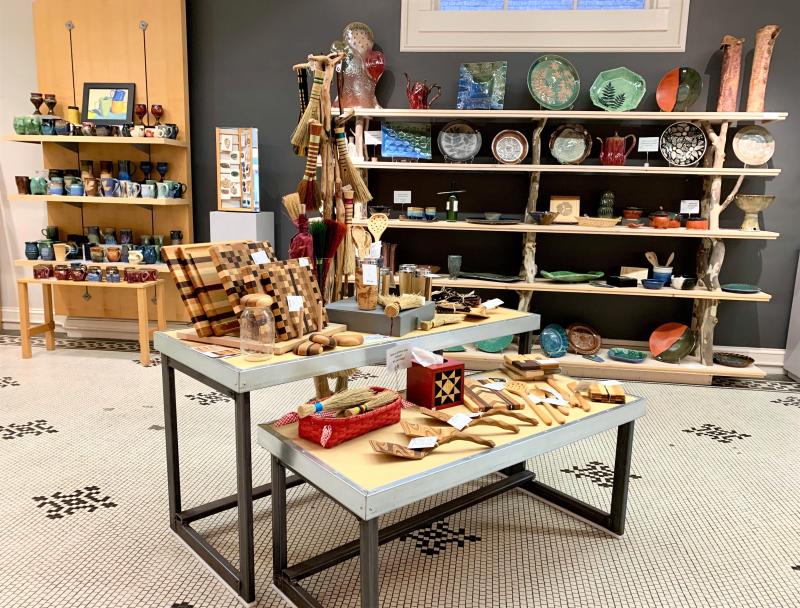 In 1999, a group of local artists pursued a dream of creating a unique shop with the goal of bringing art to life in Lafayette.  In 2002, the success of this co-operative venture led to the introduction of additional artists and expansion into a handsome historic space on Main Street.  Artists' Own has become a primary destination for art lovers and seekers of both contemporary and traditional art forms.
Come feast your eyes on one-of-a-kind artwork.  See and feel the artists' hand on each special piece.  Group tours are welcomed and the artists will provide demonstrations.