Perrin
The Perrin Neighborhood was the first area in Lafayette to be listed on the National Register of Historic Places in 1979. James J. Perrin, a local banker and philanthropist, bought 63 acres to be developed as a residential neighborhood in 1873, however actual development of the area started around 1876. The area had previously been known as Stockton's Woods, a stretch of dense forest upon a steep hill.
The neighborhood plat is unusual because it follows the natural topography of the hill instead of the popular Midwest street grid pattern. Limestone curbs, terraced lawns, curving streets and cobblestone alleys helped create a gracious atmosphere.  The majority of the homes in the area were built between 1875-1890.
Neighborhood attractions include neighboring Murdock Park which includes a large sled run, softball diamond and disc golf course.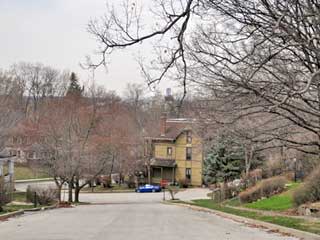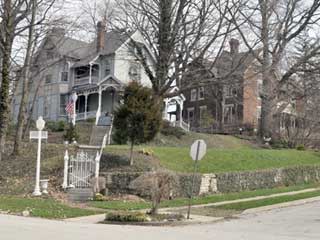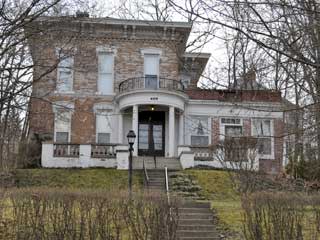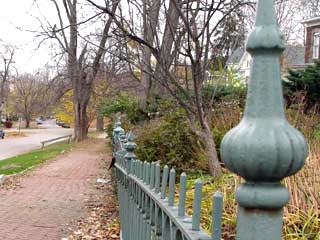 explore the Perrin Neighborhood's Plaque Properties