Highland Park
The Highland Park Land Company was organized in 1891 to develop the 160 acre park-like area that had previously been known as Reynold's pasture.  The land was platted into 136 lots with broad streets and sweeping curves. Advertising published by the land company included a booklet extolling the advantages of the area.  It stated there would be "Fine residences, elegant avenues, cement walks, handsome streets, shade trees, water and gas availability, no alleys, no dust or noise, perfect drainage, near the heart of the city." The original plat included a triangular park to be used for neighborhood gatherings and is still in use today.  A lot was also reserved for a public school which became the site of the Highland School that was constructed in 1924.
A hidden treasure of the neighborhood is the "bicycle bridge" built in 1924 over a deep ravine so that children on the north side of the area could get to school without having to walk up and down or take the long trek around the ravine. 
The high-style Victorian, Craftsman, and Classical architecture dates from 1891 to the 1920s. The area was listed on the National Register of Historic Places in 1996.
Neighborhood attractions include the Bicycle Bridge and Highland Park Triangle.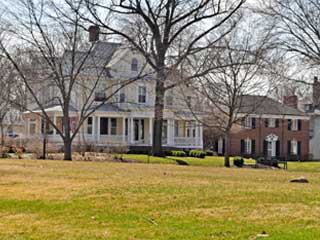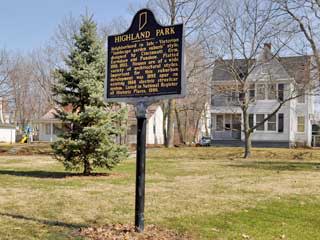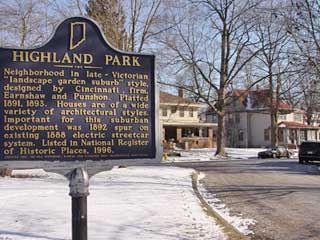 explore the Highland Park Neighborhood's Plaque Properties