[caption id="attachment_1327" align="alignright" caption="Wine Tasting"]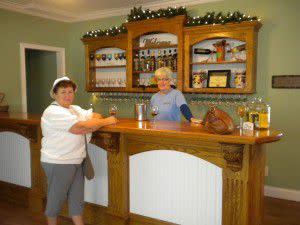 [/caption] 2 Great Cities, 1 Great University, Be a Tourist in Your Own Backyard!  Vacation, Relaxation, Fun; one image that comes into our heads is sand, sun and water.  Locals travel south to find their peace and quiet, while adventure, history, the arts and entertainment, and more, can be found in our own backyard.  
Lafayette-West Lafayette, Indiana
, is home to a local winery,
Wildcat Creek Winery
, that offers rich, piercing wines. My family can be described as the "car travel family".  Since I was born, every year we have taken great travel expeditions throughout the United States; traveling first in our station wagon in the 80's and now in my parent's Buick Lucerne.  We put together an itinerary of sorts, take off and let the journey begin.  This itinerary is open to allow us to take advantage of one of our favorite past-times, wine tasting!  May I ask, what is better than enjoying a glass of wine? Nothing! Well, there may be one thing that is better; sampling multiple wines!  We have tasted wines from all over the country and enjoyed the majestic beauty of the United States, while filling up our vehicle with rich bodied wines to sweet, flowerful wines. One winery we visit, where our travel is short and our experience is great, is
Wildcat Creek Winery
 located in Lafayette, Indiana.  When visitors arrive, they are welcomed through the beauty of the outdoor space.  Luscious flowers, deep green grass, and a cute small home recreated into a winery  greet you.  It is almost as if one can smell the wine outside.  (I know, that may sound odd, but it is a peaceful place.)  Once guests arrive within the winery, they are welcomed by the workers to taste their
locally made wines
in the tasting room that hosts a large wood bar and brick fireplace.  Their wines range from medium bodied reds to semi-dry, full-bodied wines.  My personal favorite is their
Lafayette Blush
, a wine that is light and fruity and perfect in the spring and summer to refresh the senses.  I always get a glass to enjoy outside in their comfortable lounge chairs overlooking the meadow and woods. [caption id="attachment_1328" align="alignleft" caption="Visitors can sit back in lounge chairs and enjoy the majestic meadow!"]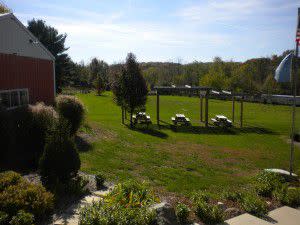 [/caption] Wine tasting is fun!  Please share your experiences at
Wildcat Creek Winery
or any other winery where you have had a special adventure.  For more information about this winery and other great attractions in Lafayette-West Lafayette, Indiana, visit our website at
www.HomeOfPurdue.com
.