[caption id="attachment_9272" align="aligncenter" ]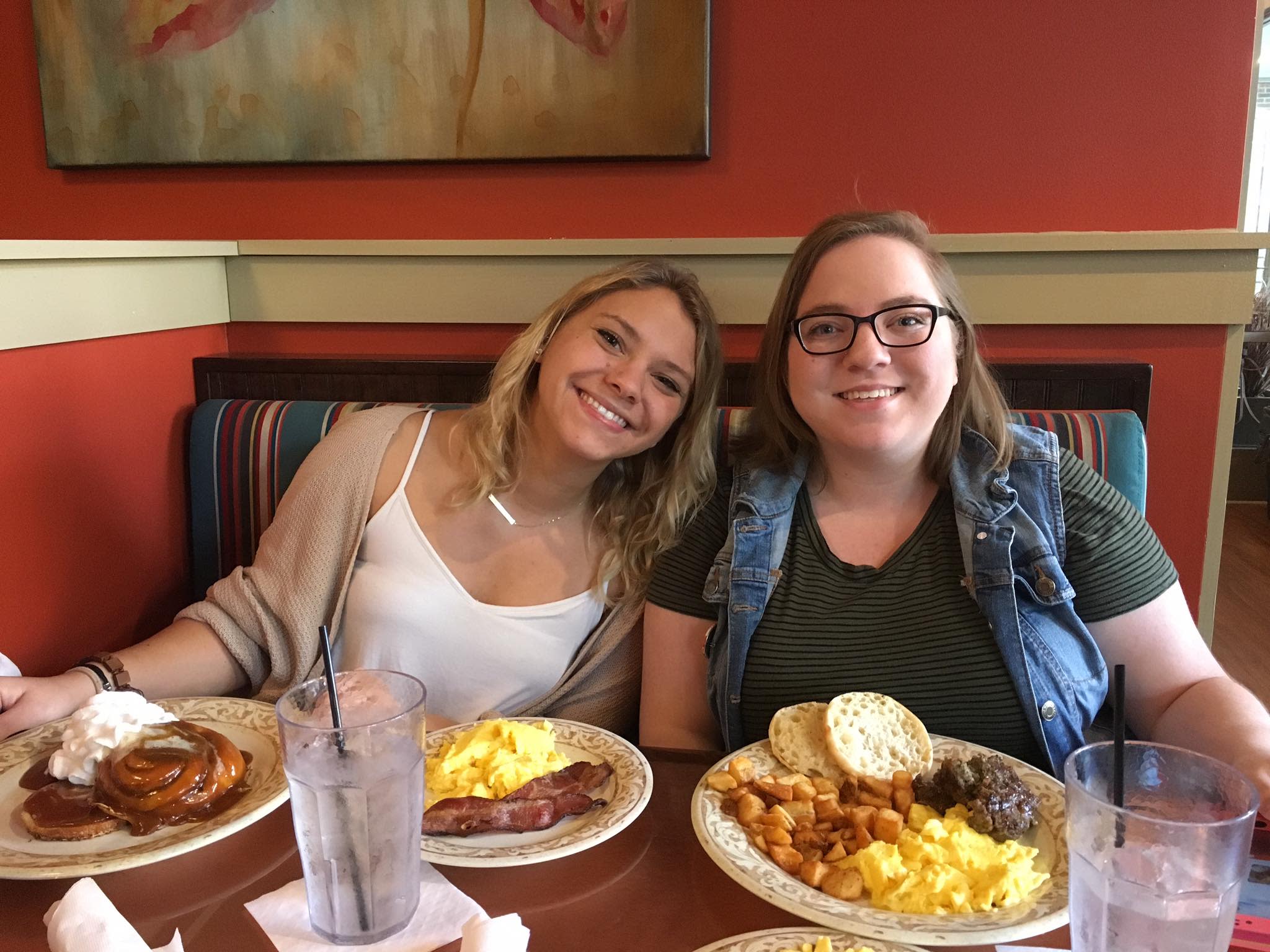 Greetings from Purdue University Students, Emily & Sam! Enjoying Another Broken Egg![/caption] Coming up on my fourth year as a student at
Purdue University
, I am reflecting on how I've spent my time in Lafayette-West Lafayette and the surrounding areas. Sure, I've been to some of the events on campus like Starry Night, but have I really experienced the Greater Lafayette area? Definitely not! I lived in the residence halls for the past three years, and so all of my activities and knowledge of events was based around campus. However, it wasn't until joining the staff here at VLWL that I came to realize all of the things there are do and see just off of Purdue's campus. A big part of working here means that I help visitors and locals connect with events and businesses here in Lafayette-West Lafayette. Two of our senior staff members took another new employee and I out on a tour of the community so that we would be able to educate people who come into our office. It just so happens that we had a lot of fun doing so! I've detailed all of the awesome places that we were able to visit, and I encourage everyone who hasn't ventured off campus to visit as well! [caption id="attachment_9276" align="alignright" ]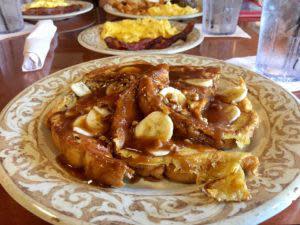 Breakfast! Yum![/caption]
Another Broken Egg
They say that breakfast is the most important meal of the day! And
Another Broken Egg
is a great spot to get it at. We started our day off by stopping by and checking out this Purdue staple open since 1996. It's located on Northwestern Ave next to the Stacked Pickle. We tried a variety of dishes, from sweet to savory – and it was all delicious! This is definitely a great spot for students, faculty and the community to come and grab breakfast or brunch.  Please note there is parking in the back.
The Farm & Prophetstown State Park
As you first enter
Prophetstown State Park
, you'll come across
The Farm
. This place is a must-see for anyone who loves animals! Chickens, sheep, horses, pigs, and more! We were even lucky enough to get the chance to hold kittens that were just weeks old. Surrounded by the beautiful State Park, the Farm is a great place to escape from the hustle of Purdue's campus. After stopping by the Farm, you can explore the trails and sights of Prophetstown. The State Park is a great spot for bike riding, walking trails, or having picnics. [caption id="attachment_9273" align="aligncenter" ]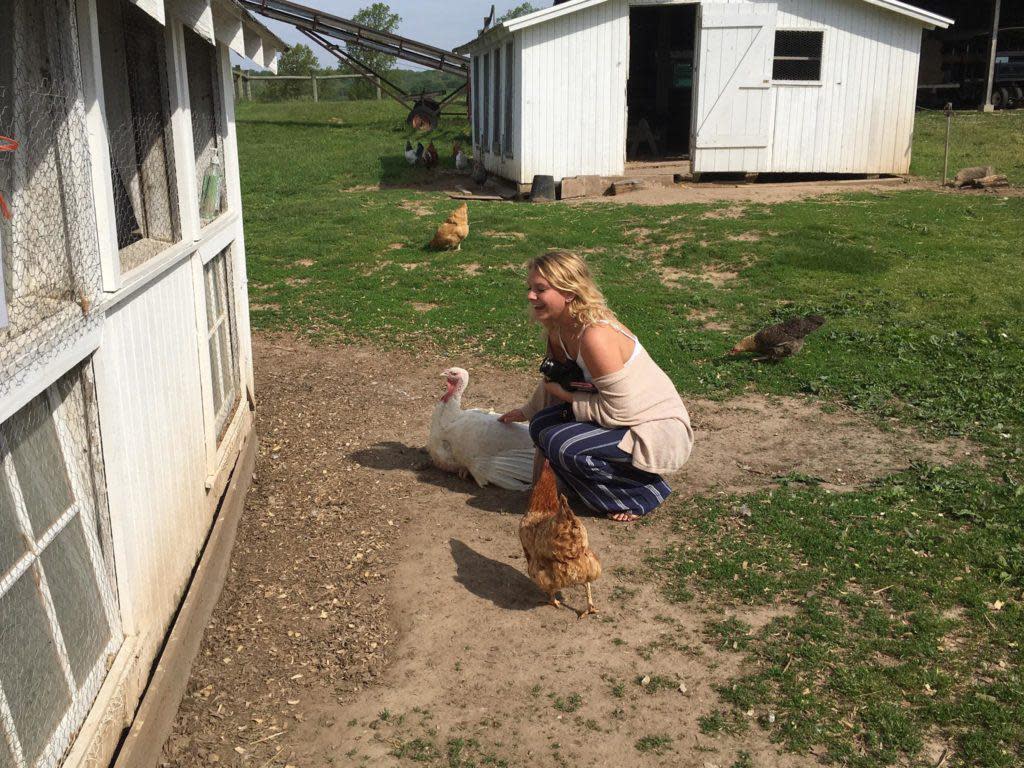 Hi chickens![/caption] [caption id="attachment_9268" align="alignleft" ]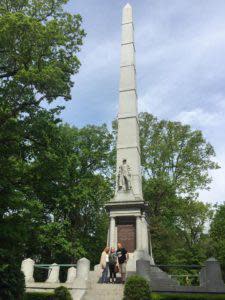 Battlefield Memorial[/caption]
Tippecanoe Battlefield
This site commemorates the
Battle of Tippecanoe
which occurred in 1811. We visited the landmark of this historic battle, which also has a museum nearby telling the story of the battle between U.S Forces led by William Henry Harrison and the Native American confederation led by The Prophet. The Battlefield is surrounded by beautiful scenic hiking trails and picnic areas. This would be a great place for visitors to take some time to come and learn about the impact that Tippecanoe County had on our country's history!
Wolf Park
The
Wolf Park
is home to 13 wolves, including some loveable new born wolf pups! They also host foxes, coyotes and bison there. This place is a wonderful place to walk outside and view some beautiful animals up close. The Park is dedicated to researching wolves, and contributing to education and conservation of the species. It hosts Howl Nights which are a great attraction for students and families alike – staff enter the enclosure and interact with the wolf pack, and you have the opportunity to howl with the wolves! It's wonderful to see such enthusiasm for growing and protecting this species!
Garden Gate Tea Room
This place is absolutely adorable! If you're looking for a cute and unique place to have lunch with friends, this is definitely it. We enjoyed personal pots of tea from a HUGE variety of flavor choices. I also enjoyed a sandwich and a delicious cup of carrot soup! Decorated as a traditional tea room, with doilies and all, the
Garden Gate Tea Room
in Delphi will make anyone feel like royalty. Reservations recommended for this small, cozy space! [caption id="attachment_9271" align="alignleft" ]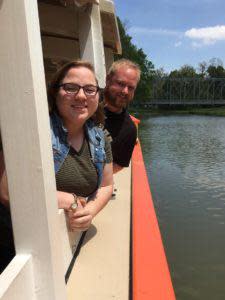 Riding the Delphi![/caption]
Wabash and Erie Canal
We had the opportunity to walk through the museum at the canal in Delphi. This museum is really remarkable because it was constructed almost entirely by volunteers! It's filled with interactive exhibits, countless historic artifacts, and educational information about Indiana's history. The museum is on the banks of the canal, with beautiful natural views. Just a short walk from the museum is the Canal Village which is a reconstruction of a Pioneer Village, complete with a Blacksmith, one room school house, and others. It is reminiscent of Connor Prairie, but located just outside of Lafayette! More adventure awaits in the afternoon!  Check back to this
blog
on Friday, July 7, for more local afternoon fun in Lafayette-West Lafayette! Samantha, Purdue University Student, shares this blog.
Save
Save
Save