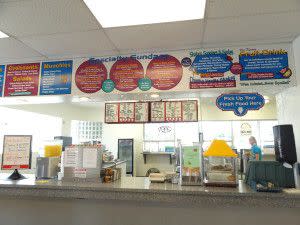 Happening Now! Right now, the talk around town is about frozen custard!  Summertime equals "frozen custard time", which means a stop at the
Igloo Frozen Custard
is a necessary requirement for refreshing enjoyment (and to beat the summer heat!). Ice cream vs. frozen custard.  Which do you prefer?  They are both frozen treats, but to me frozen custard has a more whipped, silky texture than ice cream.  I have to say, I like them both about equally, but there are days when I crave a
twist frozen custard cone
from the Igloo Frozen Custard.  The mix of chocolate and vanilla is refreshing.  Their custard recipe dates back to 1932 and it is sure to satisfy your next frozen treat craving (which for me is almost every day!).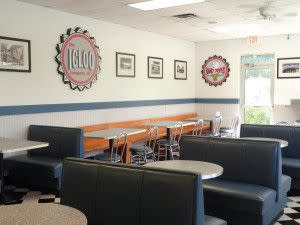 One of my co-workers, Kristine, shares you cannot go wrong ordering their oreo mountain sundae topped with crumbled oreos, brownie and hot fudge or their
caramel cashew sundae
that is loaded with hot caramel and cashews.  She said they are both equally delicious and she has a hard time deciding between the two.  Another favorite of hers is their raspberry sherbet.  Kristine said, "It is fresh and has a crisp bite, which makes my taste buds tingle." The Igloo Frozen Custard has two locations in the Lafayette area.  The custard stand has a very retro/old timey diner feel with vintage art that decorates the interior walls and bright, neon lights outside proclaiming its name.  It is very welcoming!  Please note: not only do they serve frozen custard, but they also offer sandwiches, sides and fountain drinks.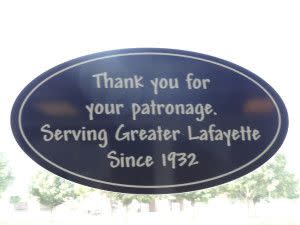 Whether you are looking for delicious dining, interesting attractions and shops, enticing events or home away from home lodging—a getaway to
Lafayette-West Lafayette, Indiana
, is sure to satisfy. For more information about this restaurant and others in the area, visit our website at
www.HomeOfPurdue.com