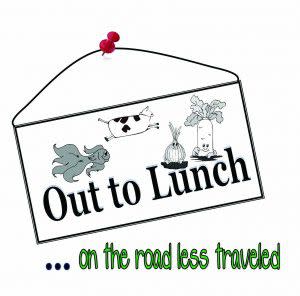 Visit Lafayette-West Lafayette is excited to have four, adventurous dining divas who will be taking their appetites to try the many food options at our fun, diverse restaurants throughout our two great cities!  The "Out to Lunch...on the road less traveled" Dining Divas have a wide range of palettes and we are looking forward to hearing all about their adventures.  Let us introduce this food-loving group.
Bev: Willing to try anything except Brussels sprouts and things with fins. Love the diversity of a college-town, both in the people and the restaurants. Huge fan of our farmers markets!
Kay:  Love to cook and will eat anything (once) and love Brussels sprouts and swimmy things, though not together.  Bev has kept me busy during my retirement finding me fun projects like this one. In order to earn my keep in this group, I'm required to take photographs and eat seafood!
Margy: A 25 year vegetarian (involving a story best not told during lunch). Creature of habit; I find a favorite dish & tend to stick to it but look forward to the challenge of discovering new favorites.
Jo: I am the rookie vegetarian (only for 5 years), not the adventurous eater on my own, love trying, but happy to have friends to give me guidance and support.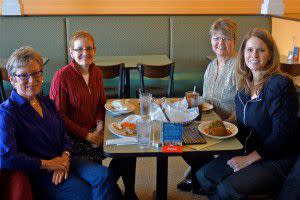 Check out their first blog on Friday, February 22, at www.HomeOfPurdueBlog.com.  They visited Tsunami Japanese Fusion and cannot wait to share their experience with you.