[caption id="attachment_2090" align="alignright" caption="Purdue Bell Tower"]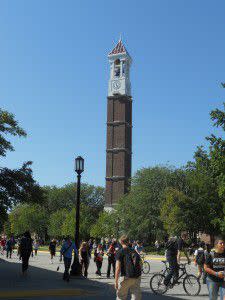 [/caption] The Lafayette-West Lafayette CVB welcomes Purdue students back to the community!  We are excited for this 2012-2013 school year and to announce we will be working with the Tourism Association of Purdue to showcase a "student" view on what is cool and fun to do in the area.  This group will be heading to local shops, restaurants, attractions and more to really experience what life is like if you embrace the places around you.  We will be introducing their blogs throughout the school year, so do not miss out! [caption id="attachment_2092" align="alignleft" caption="Left to right: T.A.P Carly, social chair; MaryKate, Vice President; Julia, President"]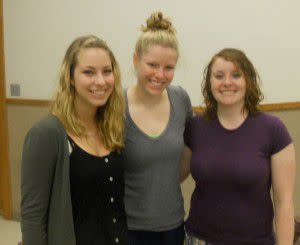 [/caption] The President of the Tourism Association of Purdue shares their story and goals for the year:
"The Tourism Association of Purdue is getting a makeover this year. This is a rebuilding year, with the group starting out with only three members. We encourage people from every major to join our group. The focus of this year will be on local tourism, and showing Purdue what there is to do in our two great cities. There will also be an influence on teaching that tourism is more than just travel, but encompasses a broad range of subcategories including restaurants to infrastructure.
The group will focus on recruitment very strongly and are really hoping to build our numbers and this organization. We will be working on this blog as a group. This will involve us going to different places around West Lafayette and Lafayette and then taking turns blogging about our experiences. We will also be fundraising so that we can have money for these outings and potentially a bigger trip to another city at the end of the year. The growth of the group could also mean more trips to more places for the returning members. This should be a great incentive to join. Another incentive is that there are leadership roles available and the ability to grow in the group. Our other focus this year will be working in the community and volunteering as much as possible, especially at festivals and events such as that.
One idea I really hope to succeed with this year is working with the people who put on The Amazing Race in Lafayette. I feel that this would be very beneficial and fun for our group. Hopefully, this will help give the group motivation to start its own Purdue Amazing Race in the future, while continuing to work with this local race as well. It works well with the tourism aspect of our group and I think it has great potential!
T.A.P. is going to be a great group to be involved in, and I hope many people become interested and want to join!!"