[caption id="attachment_6606" align="aligncenter" ]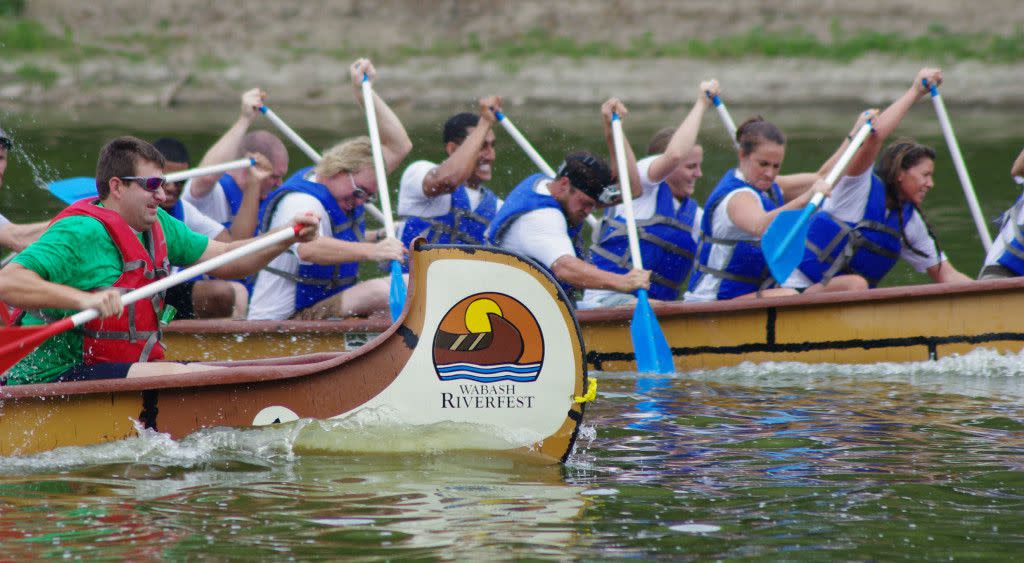 Wabash Riverfest[/caption] Weekend Update! Looking for a fun Indiana 
weekend getaway
? Or do you live in this area and are looking for entertainment close by? Check out the endless possibilities for fun events happening this upcoming weekend in or near
Lafayette-West Lafayette, Indiana.
Enjoy the outdoors with family and friends this Saturday, July 11 at
Riverfest
(located at Tapawingo Park in West Lafayette) an annual event that brings the community together and celebrates the living Wabash River. There will be a plethora of fun activities including conservation exhibits, games, activities, canoe races, and a 5K.  This special event teaches children about our most prized natural resource here in Greater Lafayette - the Wabash River - as it provides recreational focus, aesthetic beauty, and is a vital component of our economy.  Riverfest is featuring 2 new events this year.  Float on the Wabash River during the
"Discover the Wabash"
and/or participate in the 1st Annual Voyageur Canoe Tournament, which will features 8 local businesses focused on being crowned the king of the Wabash River. On Saturday night, cross the bridge into Lafayette to embrace a festival of fun at
Mosey Down Main Street
.  This free street fair comes alive with craft vendors, food entertainment, live music and social agencies. Families are welcome to browse the vendors, eat lots of delicious street fair food, and even dance with the belly dancers!  Enjoy this celebration brought to you by the local artistic community. [caption id="attachment_6605" align="aligncenter" ]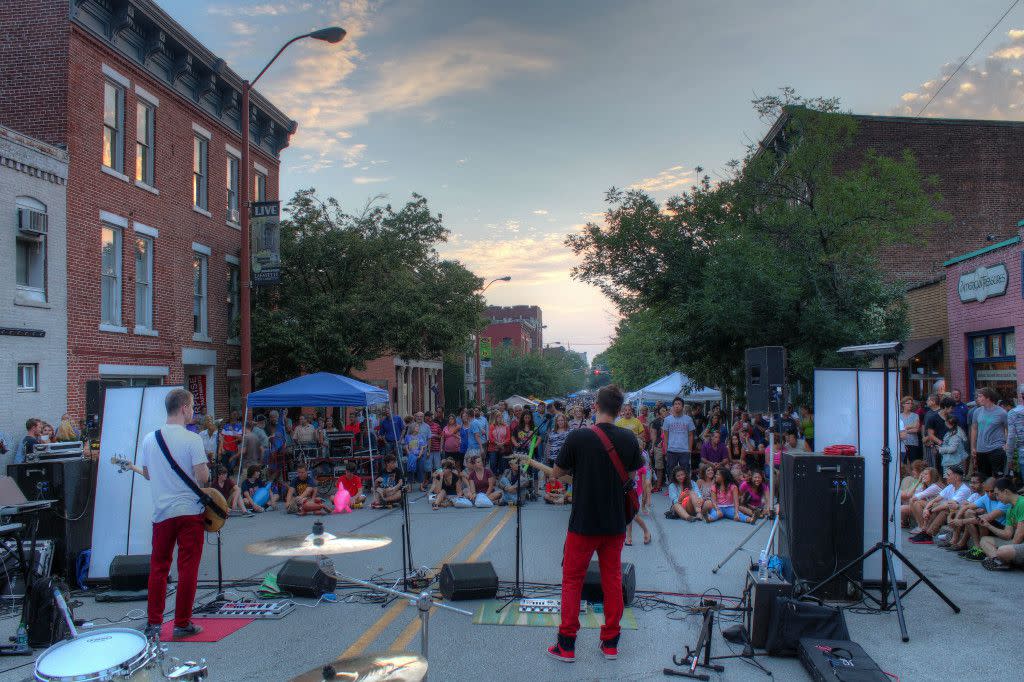 Mosey Down Main Street[/caption] For more information about these 
events
 and other special "happenings" in Lafayette-West Lafayette, check out our website at 
www.HomeOfPurdue.com.