[caption id="attachment_5958" align="alignright" ]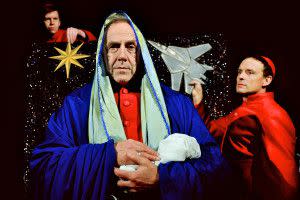 The Cardinals[/caption] Weekend Update! Looking for a fun Indiana 
weekend getaway
? Or do you live in this area and are looking for entertainment close by? Check out the endless possibilities for fun events happening this upcoming weekend in 
Lafayette-West Lafayette, Indiana
.
Three Stories High: A New Downtown Festival Concept
is coming to Lafayette-West Lafayette this weekend, January 28- February 1. This collection of festival-length shows have shorter running times (60 to 90 minutes), so put on your coat, come on down, and see the shows all on one night, or see them on successive nights. Hit your favorite restaurants and pubs. Bring your friends. Join the scene! Check the Purdue Convocations website for specific details on location and times, but here's some short details to spark your interests on the diverse array of shows being presented this weekend:   [caption id="attachment_5959" align="alignleft" ]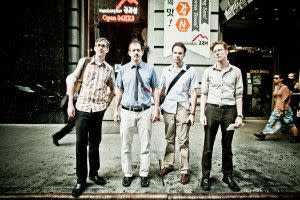 Ethan Lipton[/caption]
Ethan Lipton: No Place To Go
! In 
No Place to Go
, the OBIE award-winning playwright, actor, and singer Ethan Lipton, with his fine three-piece group, has created a comedic new cabaret theatre gem that mines the anxieties of the middle-class workplace, bagel carry-ins and all.
The Adventures of Alvin Sputnik: Deep Sea Explorer
- Seas have risen. Billions have died. Alvin Sputnik is our only hope for survival. In this highly imaginative fusion of puppetry, live-action performance, animation, and music, the tale of deep-sea explorer Alvin Sputnik is spun. Alvin plumbs the seemingly endless depths of the ocean—as both a last-ditch effort to save mankind and an impassioned search for his lost love. This quirky and uplifting, funny-yet-thought-provoking story explores love, loss, and heroism in a post-apocalyptic world—a stunning spin on Orpheus's descent into the underworld to search for Eurydice and a remarkable pocket masterpiece of invention, staging, and performance.
The Cardinals
- Three British Catholic Cardinals in crimson robes are on a mission of evangelism—touring with a puppet show of their own making that presents abbreviated, extrapolated readings of The Bible. At least that's how it starts—in Genesis, of course— but the Cardinals' stories eventually extend beyond the literal end of the New Testament to depict elements of contemporary history. As it turns out, this task calls for increasingly more skill and technique than they possess. Despite their naïve best intentions, only a dependence on their stage manager will get them through—a young, female, Muslim stage manager. [caption id="attachment_5960" align="aligncenter" ]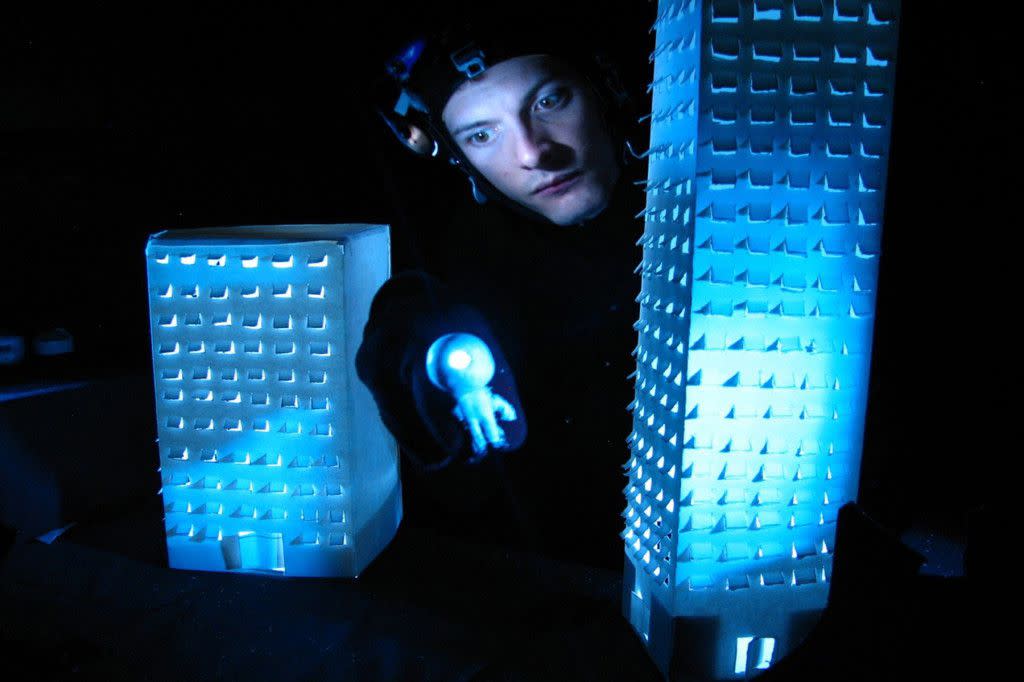 The Adventures of Alvin Sputnik: Deep Sea Explorer[/caption] For more information about these 
events
 and other special "happenings" in Lafayette-West Lafayette, check out our website at 
www.HomeOfPurdue.com.