Lafayette-West Lafayette Weekend Update! Looking for a fun Indiana weekend getaway? Or do you live in this area and are looking for entertainment close by? Check out the endless possibilities for fun events happening this upcoming weekend in or near Lafayette-West Lafayette, Indiana.
Wea Creek Orchard is excited to announce that they will be hosting their first ever Sunflower Festival! The Festival will be July 26 & 27, 2019. July 26 will be a kids day full of tractor rides, educational activities, and more! July 27 will be a day full of vendors, food, tractor rides, and of course, sunflowers! This sounds to be a weekend of family fun so do not miss out! On July 26 from 6:30-8pm Wea Creek Orchard will be having a movie night that will be projected on the east side of the white barn (the side that faces the road). Visitors are welcome to bring chairs or can bring a blanket to sit in the grass to watch the movie!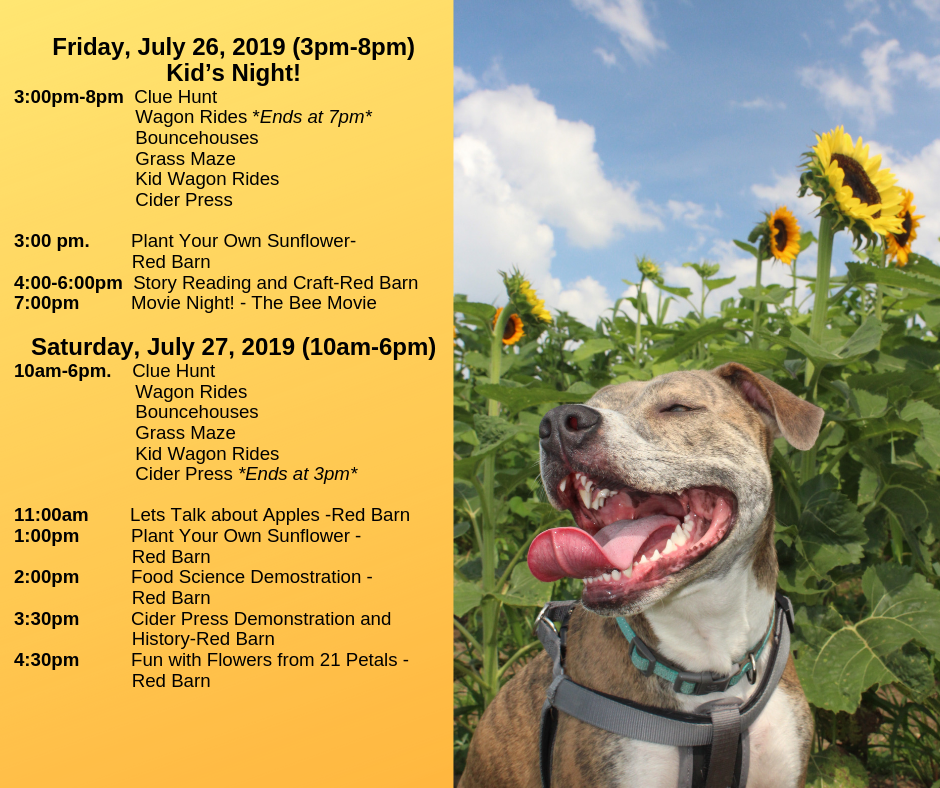 The Star City Blues & Jazz Festival – a sort of Uptown Jazz & Blues 2.0, which itself was a sort of evolution from the Riverfront Jazz & Blues Fest started in 1996 – will debut July 27. Star City Blues & Jazz will host local stalwarts from the Lafayette jazz and blues scene – Brose, Scott Pazera, Brent Laidler, Kyle Bledsoe, Jason Wells, among others. Head downtown Lafayette this Saturday and enjoy an evening of great music!
For more information about these events and other events happening this weekend in Lafayette-West Lafayette, check out our website at HomeOfPurdue.com.