[caption id="attachment_6549" align="alignright" ]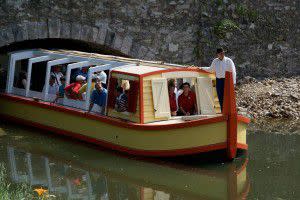 Wabash & Erie Canal Boat[/caption] Weekend Update! Looking for a fun Indiana weekend getaway? Or do you live in this area and are looking for entertainment close by? Check out the endless possibilities for fun events happening this upcoming weekend in or near Lafayette-West Lafayette, Indiana. Become a Monet painting this weekend! On Saturday, June 20, participate in Subietown Color 5K Run/Walk at Subaru of Indiana Automotive Rec Center. This is a wonderfully fun event where people come dressed in white... walk/run/skip/dance/roll 3.1 miles... and leaves looking like a Monet painting. All proceeds of this event benefit Special Olympics Indiana. Bring the family to participate in this family friendly event that is for a good cause!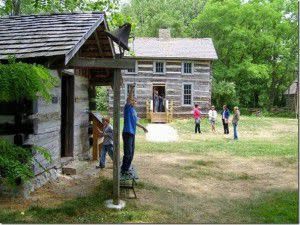 It's Kids Day at the Canal! Located 30 minutes northeast of Lafayette, Delphi, is home to the Wabash & Erie Canal. Plenty of fun is in store for the younger set during the second annual Kids Day at Canal Park in Delphi. For example, "Uncle Fred" will be giving electric safety demonstrations sponsored by Carroll/White REMC at 11:45 a.m. and 1:30 p.m., and the Delphi Fire Dept. will be bringing fire trucks and their Fire Safety Smoke House once again this year. A Carroll County Sheriffs Department K9 officer will also be on hand to demonstrate canine law enforcement skills at 2 p.m., and Delphi Police Department will have child ID kits available. There will be all kinds of equipment and machinery that the kids will be able to climb in, crawl over, and honk the horns like a tractor, semi truck, ambulance, police car and some big equipment from the US Aggregates stone quarry. A visit to Canal Park wouldn't be complete without a climb aboard the replica canal playboat in front of the Interpretive Museum and a free ride on the working, replica canal boat, the Delphi. Kids ride free on the Delphi when accompanied by a paying adult (two free kids per adult). Entertainment for the day includes a Center Stage Dance Company show at 12:30p.m. For more information about these events and other special "happenings" in Lafayette-West Lafayette, check out our website at www.HomeOfPurdue.com.