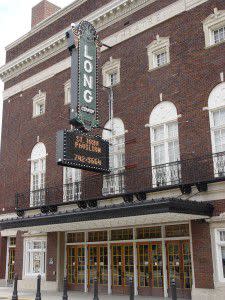 Weekend Update! Looking for a fun Indiana 
weekend getaway
? Or do you live in this area and are looking for entertainment close by? Check out the endless possibilities for fun events happening this upcoming weekend in 
Lafayette-West Lafayette, Indiana
. Who is MAME?  Find out this Friday, Saturday and Sunday when the Civic Theatre Presents:
"Mame"
.  Some of Mame's wild, adventurous spirit is inside everyone who loves for the moment and believes that "life is a banquet!" It's the height of the 1920's and Auntie Mame becomes the guardian for her ten-year-old nephew, Patrick. Special songs include:
Mame, It's Today, Open a New Window, We Need a Little Christmas, Bosom Buddies
and many more.  Her life is turned upside down, many of her priorities change, but she still lives life to the fullest!
Paint the Town
this Saturday, May 10! See the music come alive this weekend at the Long Center for the Performing Arts as visual artist Rena Brouwer paints live on stage to the LSO's performance of two Debussy classics: Prelude to the Afternoon of a Faun and La Mer. Watch her painting and process unfold on the big-screen as she is inspired by the music. This concert will also feature images of the Lafayette area by our photography competition winners, brought to life by the LSO's engaging performance of Barry's Snapshot. For more information about these 
events
 and other special "happenings" in Lafayette-West Lafayette, check out our website at 
www.HomeOfPurdue.com