Lafayette-West Lafayette Weekend Update! Looking for a fun Indiana weekend getaway? Or do you live in this area and are looking for entertainment close by? Check out the endless possibilities for fun events happening this upcoming weekend in or near Lafayette-West Lafayette, Indiana. This weekend is packed with chances to check out live music. This Friday at the Art Museum of Greater Lafayette -- Friday Night Live!! At the Art Museum of Greater Lafayette: Art! The museum comes to life with musical performances. Matt Monta is an original singer/songwriter whose songs tell the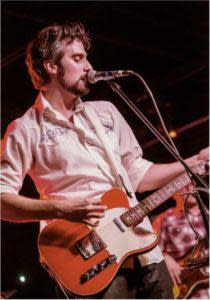 stories of everyday struggle and triumph in Midwestern America. With several albums and songwriting credits to his name, Monta is recognized for his resonant lyrics as well as his passionate performances. Hear music, read lyrics, and learn more at www.mattmonta.com. Admission is FREE thanks to our sponsors: Alberta Barker, Jim & Sandy Bodenmiller, and Purdue Federal Credit Union. Performance begins at 7PM, with doors opening at 6pm. Seating is limited, so come early to secure a spot and view the galleries. More live music at the Delphi Opera House this weekend! The Time Travelers have been entertaining for over 20 years. Great singing voices and musicianship allow them to cover a tremendous variety of classic rock songs from the early days to the present. In addition to great guitar playing, the secret weapon is "the flute". Audiences visibly take notice when they hear the familiar melodies backed up by a powerhouse rhythm section. The family friendly and familiar song list makes them a crowd-pleaser. For tickets and more information, visit the Opera House website.

For more information about these 

events

 and other special "happenings" in Lafayette-West Lafayette, check out our website at 

www.HomeOfPurdue.com.