Lafayette-West Lafayette Weekend Update! Looking for a fun Indiana 
weekend getaway
? Or do you live in this area and are looking for entertainment close by? Check out the endless possibilities for fun events happening this upcoming weekend in or near Lafayette-West Lafayette, Indiana.
CANCELLED AS OF 4/11/19
- A vibrant Japanese community has been established here fueled by the SIA factory and Japanese students attending Purdue University. Have you ever heard the sounds of a Taiko drum? Have you ever tried a traditional Japanese Bento Box? We will bring the Japanese Lunar Festival right to downtown Lafayette where you will be able to experience a traditional Japanese tea ceremony, crafts such as origami, and so much more! You will definitely not want to miss out on this event! Bento food boxes will be provided to all attendees and are included with the price of admission. (If you aren't sure what a Bento box is, check out the picture below of one from Fishya!) This event is taking place this Saturday, April 13 at 5pm at the History Center. More info
here
.
CANCELLED
If you love the Purduettes, don't miss your last opportunity to see them this season! Join the Purduettes for their final concert of the year, the Purduette Spring Spectacular! This Saturday, starting at 7:30pm at the Long Center is a show like you've never seen before! For more information, visit their website
here
! The Lafayette Aviators and the Lions Club are hosting their first annual Community Field Day on April 14 from 2-5 pm at historic Loeb Stadium. This event will include activities like carnival games, ballpark food, a junior home run derby, and an Easter egg hunt hosted by Community Ventures in Living. In addition to the various field day activities, the Aviators and the Lafayette Lions will be hosting an MLB Sponsored Pitch Hit & Run competition for youth (ages 7-14). The fun doesn't have to end there; after the youth PHR, there will a separate competition for ages 15 and over.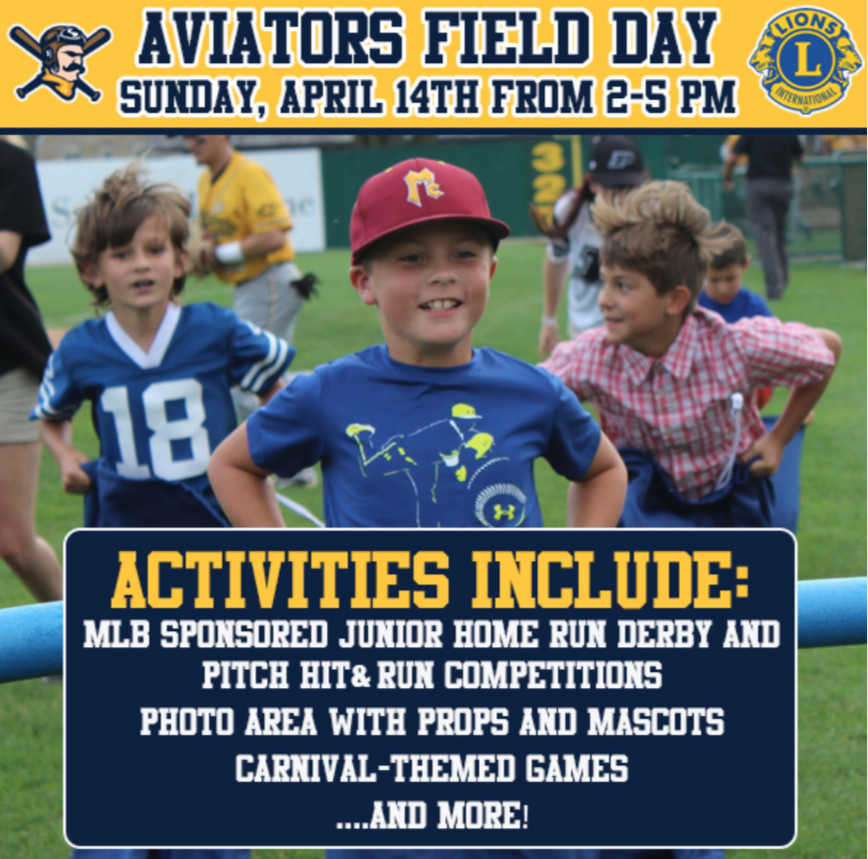 For more information about these 
events
 and other events happening this weekend in Lafayette-West Lafayette, check out our website at 
HomeOfPurdue.com.