[caption id="attachment_5926" align="aligncenter" ]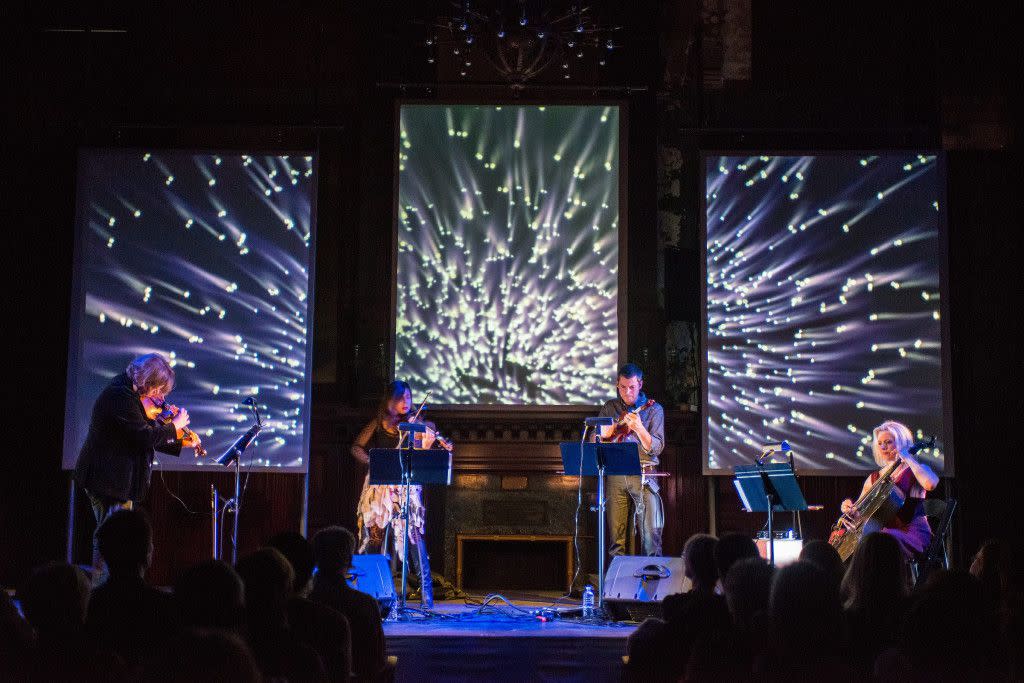 ETHEL's Documeria[/caption] Weekend Update! Looking for a fun Indiana 
weekend getaway
? Or do you live in this area and are looking for entertainment close by? Check out the endless possibilities for fun events happening this upcoming weekend in 
Lafayette-West Lafayette, Indiana
. Enjoy a night of music as
Friends of Bob presents Robbie Fulks and Friends
on Friday, January 23 at Duncan Hall.  Robbie Fulks along with Don Stiernberg, Shad Cobb, & Chris Scruggs will provide a night of honky night greatness. Check these reviews, "Fulks is a gifted guitarist, a soulful singer with an expressive honky-tonk tenor, and a natural performer." -New York Times. "Fulks' voice has a ringing power he's a casually amazing singer. The songs are filled out with acoustic guitar, fiddle, banjo and mandolin. It partakes of folk, country, bluegrass and honky-tonk." -NPRs Fresh Air. "The Yankee singer whose country songs have seemed as much genre satires as reverent craft exercises makes what might be his most seamlessly integrated set. It's mostly unplugged, rooted in bluegrass and old-timey styles, and beautifully sung." -Rolling Stones Top Country Albums of 2013. Do not miss on Saturday, Jaunary 24,
ETHEL's Documeria
, at Purdue University. In 1972, the newly created Environmental Protection Agency commissioned Project DOCUMERICA—a five-year mission that sent 70 photographers across the United States to document "subjects of environmental concern." The result was more than a staggeringly diverse collection of 22,000 images—it was a modern portrait of America's soul in the '70s. Visions of rugged natural beauty, machines of industry, candid snapshots of everyday life, and images of car-centric communities were all captured on film with equal photographic finesse. The DOCUMERICA collection, now resurrected through a recent digitization, inspired the latest project from ETHEL—a boundary-free string quartet whom 
TimeOut New York
 calls "fearless and pioneering" and who has performed alongside David Byrne, Kaki King, Andrew Bird, and more. ETHEL's 
Documerica 
is a multimedia feast of panoramic projections and newly commissioned works from contemporary American composers that 
The New York Times
 described as "a stylistic continuum from Dvorak to Steve Reich by way of Copland, with sidelong nods toward the blues, funk and Radiohead." For more information about these 
events
 and other special "happenings" in Lafayette-West Lafayette, check out our website at 
www.HomeOfPurdue.com.