Lafayette-West Lafayette Weekend Update! Looking for a fun Indiana weekend getaway? Or do you live in this area and are looking for entertainment close by? Check out the endless possibilities for fun events happening this upcoming weekend in or near Lafayette-West Lafayette, Indiana.
On May 25th, please remember to grab your produce and local food from the Historic Lafayette Farmers Market! It runs from 8am to 12:30pm. The Lafayette Farmers Market has been around for over 165 years! On Saturdays, from early May through late October, the air in downtown Lafayette is filled with the smell of fresh garden flowers, baked goods, vegetables, fruits, plus honey, jams and jellies. Regardless of the day or time, a visit to the Lafayette Farmers Market promises some of the finest and freshest produce, as well as an enjoyable opportunity to browse as you stroll through one of Indiana's oldest outdoor markets!
The Civic Theatre of Greater Lafayette presents "Time Stands Still" this Friday, May 24 and Sunday, May 25. Be prepared to be moved by this show which encompasses passion and conflict. Sarah and her boyfriend James come back from covering the Iraq War, physically bruised and emotionally beaten. The burgeoning relationship of their best friend Richard and his young girlfriend makes them examine their own relationship and way of life. Is it possible for two people who are used to living in dangerous conditions to carve out a normal life? Can they stay together amidst unspoken betrayals and conflicting ideals?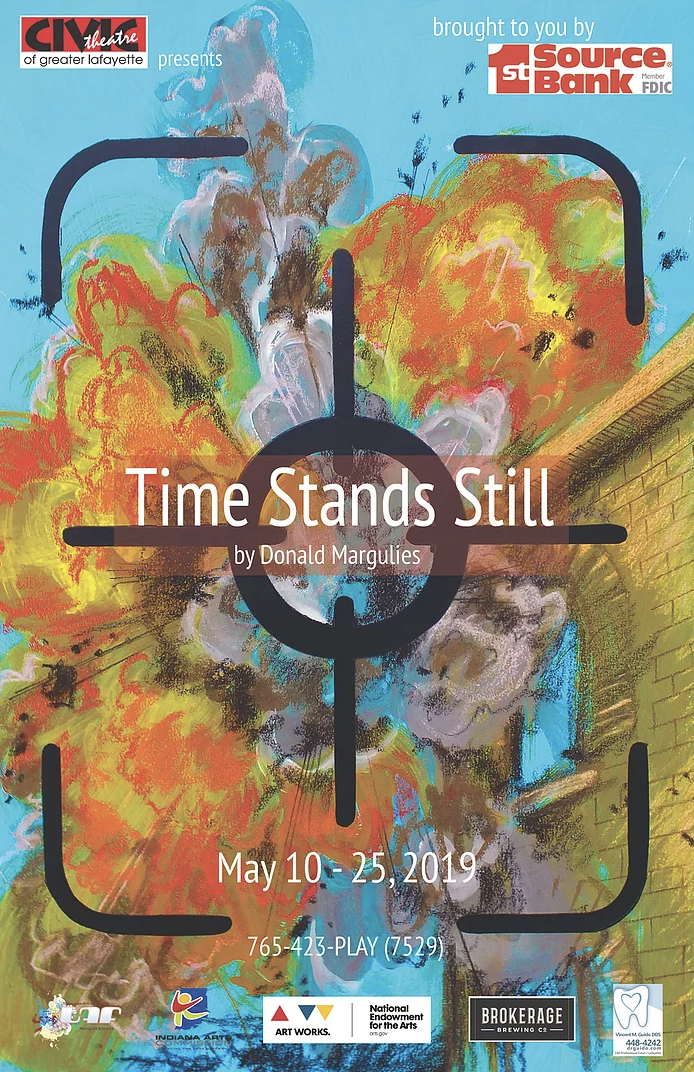 For more information about these events and other events happening this weekend in Lafayette-West Lafayette, check out our website at HomeOfPurdue.com.